This Q&A has been edited and condensed.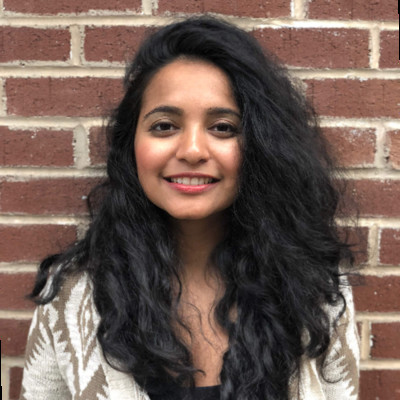 What is your job title and where do you work?
I am a Lead Data Scientist at Zoom, a well-known communications platform that lets users connect via video, audio, phone and chat. I work in San Francisco.
What does a day in your role look like and how do you approach new projects?
My day varies a lot since Zoom is a high-growth company. My responsibilities range from scoping projects, communicating with stakeholders, strategizing the design and execution process for machine learning projects, and delivering end-to-end machine learning models.
On any given day, I can be deep in coding a machine learning model, and debugging and figuring out next steps. I also build consensus among cross-functional teams to get alignment on how we should execute to drive impact. My work involves a lot of data strategy, design and execution.
Is there something about your professional journey that people would find surprising?
I think a lot of people would find it surprising that I do the job of a product manager, data leader and engineer at different parts of my initiatives lifecycle. This is because Zoom is unique in providing autonomy and ownership over projects delivered for customer impact.
Tell us about your path from graduation to your current job.
I started with an internship at NCR, a hardware, software and services company. I was one of the first people there to drive advanced analytics projects. I was involved in everything from complex machine learning tasks like predictive maintenance to business intelligence and engineering. My focus was on learning not just the technical aspects of the job, but also how decisions are made and what organizational structures and culture enable impact. I realized culture played a unique role in driving value to a business and I wanted to learn more about that journey in Silicon Valley companies. That's when I got the offer from Zoom which was not only Silicon Valley, but high growth. I was hired to help with finance machine learning initiatives. However, I very soon realized we needed to invest more in foundational engineering, stakeholder engagement and business intelligence. That's what I worked on most, leading a team that grew from one to seven people. I was then promoted to design my own role within the company and decided to take on machine learning in the trust and safety space. I built one of Zoom's first models in the account takeover space and am now going to lead churn initiatives there.
Are you where you thought you would be in your career? What are your goals?
I am where I want to be in my career, and there's a lot more to do and learn. I want to be really good at O-to-1 execution for advanced analytics initiatives. A lot goes into the creation of a system that can be used to not only kick start but also scale machine learning-based projects. My goal is to be a value driver, to remove redundancy, create clarity in the process and help more people execute something as complex as machine learning very easily. In an age where we are working with technology advancements, for example the explosion of LLMs like ChatGPT and Stable Diffusion, we need to be more agile in adopting big changes in technology that seek to serve all of us as consumers.
What Smith resources or relationships did you leverage for your career?
During my early days at Smith, a lot of work went into honing good communication skills and presenting oneself in interviews. I was driven to do my best because of the awesome support system we had. Resume reviews, mock interviews, conversations with alumni and connecting with their network was very useful.
How has your Smith education helped you with your career? Were there specific classes, experiential projects, team projects or internships that have been especially helpful to you?
The Smith School focused on giving us a more holistic view of the corporate environment. My classes included business transformation courses, disruption technology, network effects and technical concepts like database management, machine learning, etc. I loved my class on building a digitally transformational app. We used Yelp data to figure out what reviews are most relevant to customers and whether we could leverage social media networks to aid consumer decision-making. It was both a great business problem to solve and technically challenging. We had a lot of fun. Professor Anand Gopal was a rockstar. He was a great teacher and ally!
Why did you decide to get a business degree and why did you choose Smith?
I've always thought technology was a means to an end and the path involves understanding business needs. I wanted to learn what technology connectors bind all of this together. Smith allowed me to have the perfect business school journey with a technical lens added to it. It was a great blend, where I got to dip my toe into complex mathematical/computer engineering-focused tasks while also thinking through strategy and execution.
What about your personal journey has led to your success?
My personal journey has taught me that small consistent steps in the right direction lead to success. Also, know what you want instead of what others want from you. That's a tough one that I'm still working on. I live my life led by my core values and being aware of what drives me. I have an incredible partner who supports me in that journey, is a massive source of knowledge and shares my values. I think it's very important to know what you are at your core and to lead your life as close to that as you can.
Media Contact
Greg Muraski
Media Relations Manager
301-405-5283  
301-892-0973 Mobile
gmuraski@umd.edu 
About the University of Maryland's Robert H. Smith School of Business
The Robert H. Smith School of Business is an internationally recognized leader in management education and research. One of 12 colleges and schools at the University of Maryland, College Park, the Smith School offers undergraduate, full-time and flex MBA, executive MBA, online MBA, business master's, PhD and executive education programs, as well as outreach services to the corporate community. The school offers its degree, custom and certification programs in learning locations in North America and Asia.