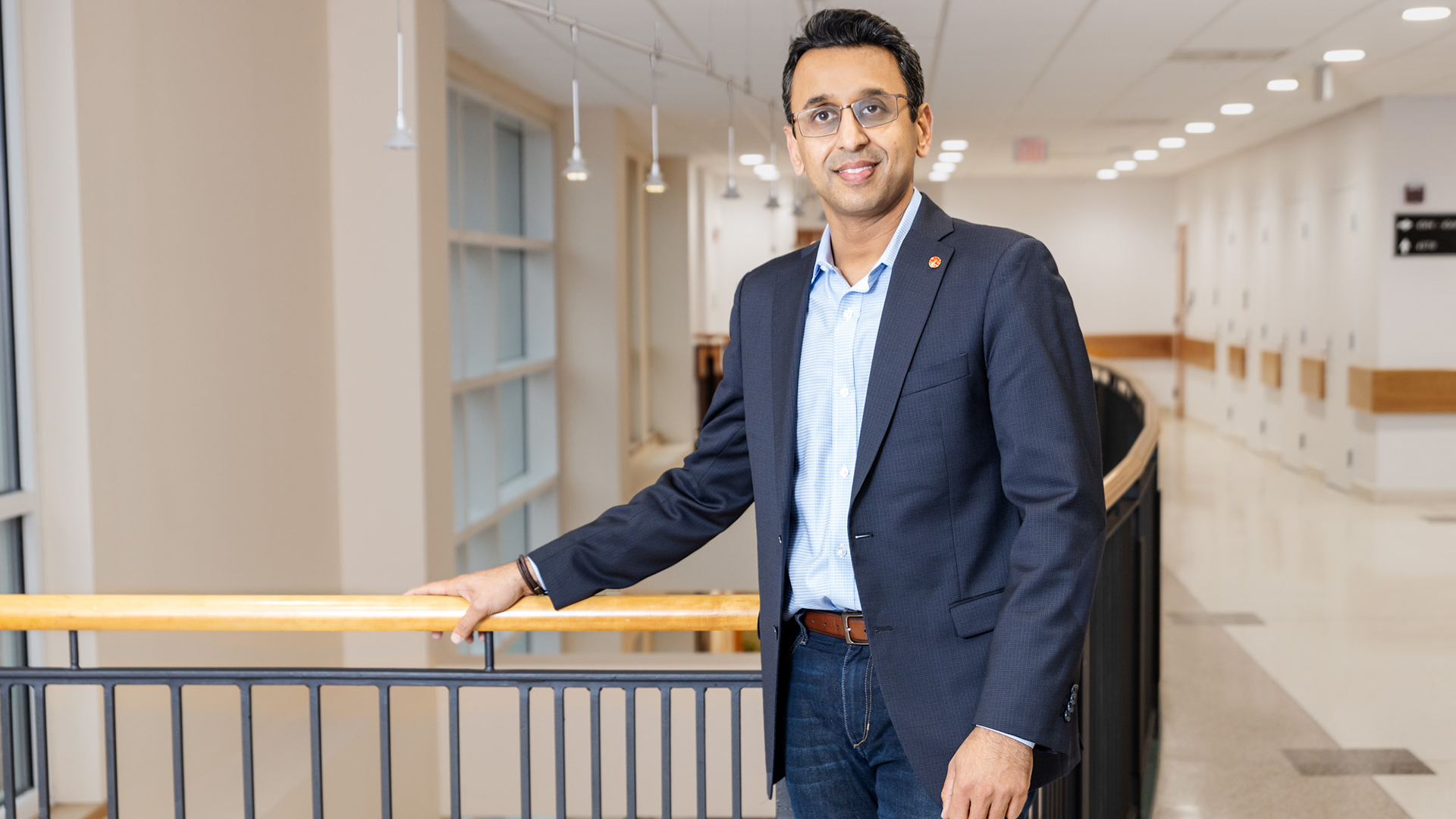 For Qualcomm CFO Akash Palkhiwala, Maryland Smith was a place to find his passion and adapt to life in a new country.
"The first time I visited the United States was when I landed at Smith," said Palkhiwala, MBA '99. "Smith's professors and its welcoming environment made it easy to assimilate into a new culture and ultimately find what I was passionate about – finance."
Before Smith, Palkhiwala had never had a professional role. He went directly from his undergraduate studies at L.D. College of Engineering in India to the master's program at Maryland Smith. He joined Key Bank's rotational program after graduating with his MBA to gain experience in different areas of finance.
From there, he quickly discovered the excitement of the technology world and became captivated with it.
"In the early 2000s, I felt like the tech world was about to explode with opportunities," says Palkhiwala. "I wanted to be closer to technology, so I pursued an opportunity with Qualcomm after a fellow Smith student received an offer at Qualcomm."
Since then, Palkhiwala has had seven different roles at Qualcomm, ranging from working with the M&A strategic team to his current role as Qualcomm's CFO.
"I typically get bored after two or three years," said Palkhiwala. "I like to take on new challenges every few years."
For Palkhiwala, some of these challenges have included managing people and learning new skills.
"How you manage and influence tough people, especially in large companies, is very important in business," Palkhiwala said. "Your role keeps changing as do the people you work with and the skills you need to succeed. An important question to ask is, 'How can I scale myself to the demands of a new role?'"
Outside of work, Palkhiwala aims to balance health and family.
"Giving all you have to work can cause you to sacrifice your health along the way," Palkhiwala said. "Over this next year, I want to take better care of my health and spend more time with my son before he goes away to college."
To current college and graduate students, Palkhiwala emphasized the importance of finding what you're passionate about and pursuing it.
"Don't just follow what is popular today," he said. "Find a job where you can enjoy yourself every day."
Media Contact
Greg Muraski
Media Relations Manager
301-405-5283  
301-892-0973 Mobile
gmuraski@umd.edu 
About the University of Maryland's Robert H. Smith School of Business
The Robert H. Smith School of Business is an internationally recognized leader in management education and research. One of 12 colleges and schools at the University of Maryland, College Park, the Smith School offers undergraduate, full-time and flex MBA, executive MBA, online MBA, business master's, PhD and executive education programs, as well as outreach services to the corporate community. The school offers its degree, custom and certification programs in learning locations in North America and Asia.