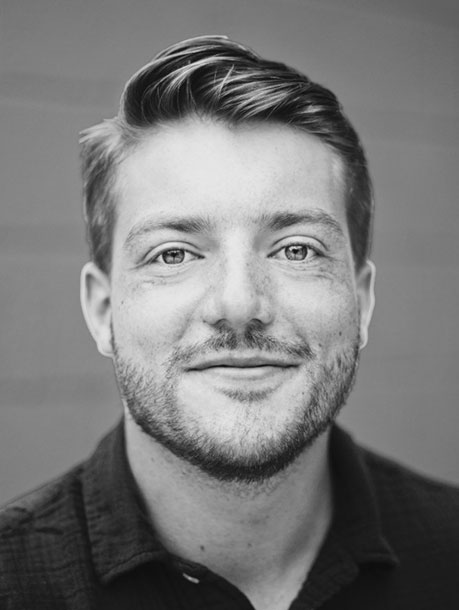 Jorge Richardson BS '21 originally went to Maryland Smith to follow in his family footsteps, join a big investment bank and put in the years to climb up the ladder. During a summer at the World Bank, he was enamored at the Bank's ability to catalyze massive sustainable development change through innovation & financing methods, piquing his interest in the climate space. Following a subsequent near-death earthquake in Indonesia and a meditation retreat in Nepal, he pivoted his career from banking to deploying technology that would make the world a better, more livable place.
Now as the founder and CEO of HOPE Hydration, Richardson hopes to transform the beverage industry, bringing to life technologies to eliminate the 300 million tons of plastic waste and the gigaton of CO2 that we emit in packaging and shipping drinks in single-use containers. 
"Instead of asking 'How can we produce a bottle with less plastic," Richardson says "The question should be how to design a world with no plastic at all. The goal is to transform the way the world hydrates - moving the planet away from buying our favorite drinks in plastic bottles, and opting to refill those favorite drinks."
HOPE Hydration plans to achieve this goal through their smart-fountain known as the HydroStation. 
"[Our goal is] to install one [HydroStation] within a 5 minute walk in every major city around the world," Richardson said. "Instead of going to the store to buy a bottle of Gatorade in between classes, what if you could take your reusable bottle and fill up at a filling station on your way? That way, you save yourself time in line at the store and the environment by eliminating the plastic bottle." 
HOPE's refill station includes water, refilled for free, and other popular beverages for the cost of the beverage without the bottle. 
Richardson admits that as a mid-twenties CEO, every day presents a new hurdle, and with his drive and entrepreneurial spirit, he remains consistently challenged by his work. "I'm 26 years old, I don't know how to successfully run every facet of a business - from creating good culture, to implementing the right tools for our sales team, to giving our hardware engineers enough runway to build, preventing data attacks on our software etc.," Richardson remarked. "As you get older, things are supposed to get easier. For me, it's been the opposite, because each new day has brought on more drive to take on bigger challenges. The trick is to not lose hope. For me, that starts with building an incredible team."
Richardson credits his experience at Maryland Smith for the support he gathered.
"The exposure to some incredible faculty that take an interest in you as a person, and your development and growth. Several names include Michael Pratt, Mark Wellman, Bobby Zhou, Mike Poerksen and many, many more," Richardson said. "The support from Smith, in exploring opportunities and adventures outside of UMD Campus. For example, UMD sponsored me to go to Forbes U30 Summit in 2017 and 2018 as well as the NIBC Investment Banking Tournament."
To current students and recent graduates from Maryland Smith, Richardson advises taking advantage of a wide variety of experiences available at Maryland Smith. 
"Get exposed as much as you can. Aside from the courses you can take, go sit in at the Dingman Center and ask them questions. Go to Startup Shell and talk to people already creating companies," Richardson advises. "In the summers, reach out to a startup that you find interesting and ask them for work. You'd be surprised how quick you'll land a role." 
Richardson added that he is always interested in connecting with Maryland Smith alumni on his projects, including HOPE Hydration. 
"We're always expanding our team - both hiring good talent and bringing on new investors. Smith supports Smith, so reach out if there's interest," Richardson said. "A lot of the largest global investors, like Larry Fink, are betting the next 100 unicorn companies will come to life focused on our climate and our future. It's an amazing space to create a successful business and do good for the world."
Media Contact
Greg Muraski
Media Relations Manager
301-405-5283  
301-892-0973 Mobile
gmuraski@umd.edu 
About the University of Maryland's Robert H. Smith School of Business
The Robert H. Smith School of Business is an internationally recognized leader in management education and research. One of 12 colleges and schools at the University of Maryland, College Park, the Smith School offers undergraduate, full-time and flex MBA, executive MBA, online MBA, business master's, PhD and executive education programs, as well as outreach services to the corporate community. The school offers its degree, custom and certification programs in learning locations in North America and Asia.