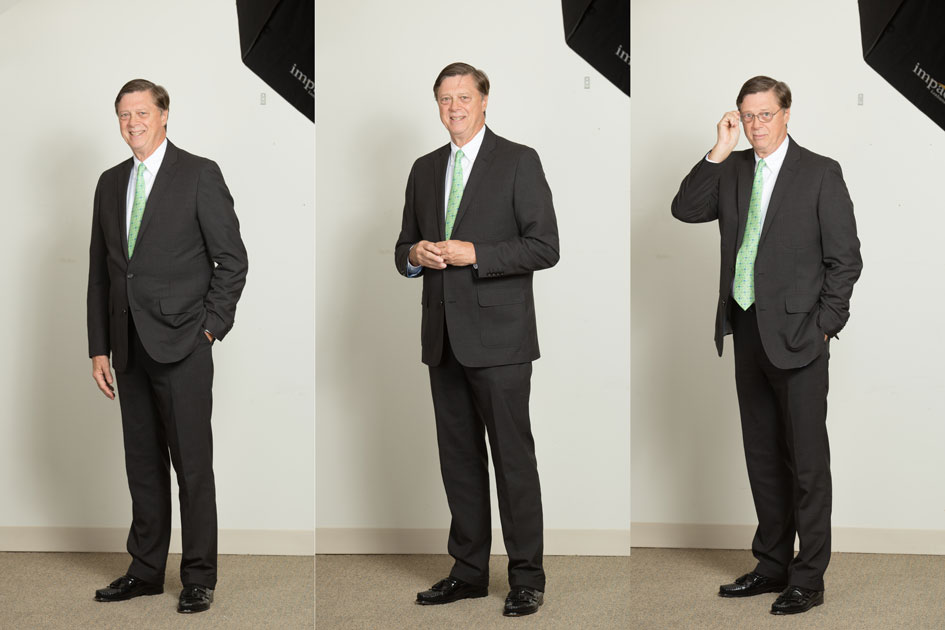 Stephen M. Feeney '70 knew his place in the world as a New York banker. "I was working for various financial entities in a narrowly defined square block bordered by 42nd Street, 59th Street, Third Avenue and Broadway in Manhattan," he says.
Feeney's horizons expanded in 1997 when he joined the Overseas Private Investment Corporation, a self-sustaining U.S. government agency that helps American businesses invest in developing markets. Since then he has put together billions of dollars in loan transactions for hospitals, energy plants, water purification systems and other projects in more than 100 countries from Albania to Zambia.
One recent OPIC loan financed the construction of low-and-middle-income apartments and schools in South Africa. As managing director of capital markets for OPIC, Feeney does most of his work in Washington, D.C. But he traveled to Johannesburg and Cape Town to see these projects firsthand.
"We could see the children going to a brand new school," says Feeney, who graduated from the University of Maryland's Robert H. Smith School of Business in 1970. "It was certainly worth the airfare over and back to see that school, those children, and what this project meant to that community in South Africa."
Feeney credits the progress to global mindset, which includes knowledge of business environments and growth drivers in different countries. He says companies that approach OPIC for financing are able to connect the dots and recognize overlapping political and economic interests around the world.
"Formerly disparate regions of the globe have become intertwined," he says.
Global business savvy also means sustainable management of resources, so OPIC can continue to operate. Every year since its creation, OPIC has turned a profit and paid a dividend to the U.S. Treasury. "We operate at no cost to the U.S. taxpayer," Feeney says. "And we do a little contribution toward deficit reduction."
Feeney says the agency reviews loan applications with the same scrutiny as New York banks, while also considering environmental, social and economic impacts. "Above and beyond the credit considerations, we have the developmental mission of the agency," he says.
Media Contact
Greg Muraski
Media Relations Manager
301-405-5283  
301-892-0973 Mobile
gmuraski@umd.edu 
About the University of Maryland's Robert H. Smith School of Business
The Robert H. Smith School of Business is an internationally recognized leader in management education and research. One of 12 colleges and schools at the University of Maryland, College Park, the Smith School offers undergraduate, full-time and part-time MBA, executive MBA, online MBA, specialty master's, PhD and executive education programs, as well as outreach services to the corporate community. The school offers its degree, custom and certification programs in learning locations in North America and Asia.