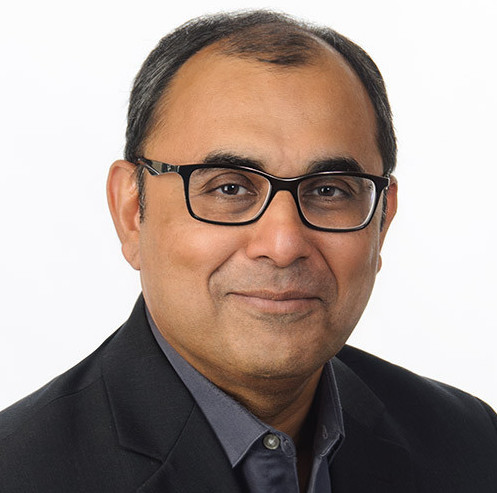 As the founder of three companies, Anindya Datta, MS in Operations Research and Information Systems '89, PhD '93, follows a straightforward formula to entrepreneurship—make something you think is cool.
Datta, founder and CEO of Mobilewalla, which leverages innovative data solutions to help companies build more precise AI models to deliver business results, launched the company in 2010, initially as a third-party search engine for app marketplaces.
Coming off the heels of selling his company, Chutney Technologies, to Cisco Systems, Datta's vision for Mobilewalla stemmed from an 'a-ha moment' after observing his young daughter and her friends repeatedly playing the same iOS game. Curious about their devotion to that specific game, Datta learned that the overwhelming number of games on the app store, and not really knowing anything about them, deterred them from branching out.
That pushed him to build Mobilewalla, something he thought was 'very cool.' Not long after its creation, it became one of the most used app search engines. Since then, Datta has steered the company through multiple iterations before ultimately landing on its mission of helping companies apply big data and artificial intelligence to drive business growth. 
The pivot, he says, followed an industry truism stating that "how you start and what you eventually end up doing are entirely different things." People make decisions with available information and must adjust as their knowledge evolves.
"Entrepreneurs can't get too hung up on their ideas," says Datta. "Keep your mind and thoughts open, learn more about the realities you face every day and be ready to move in the direction that the markets dictate you move."
Datta acknowledges that leading a company through a successful transformation—even more so a couple of them—takes a little luck. However, certain leadership qualities are also required to succeed, among which is self-awareness.
"My leadership style is very involved. At my heart, I'm still a techie, but I also understand the business world," says Datta. "Traversing the continuum from the abstracted top view to a more detailed low-level view has been a key part of starting and running my companies."
He credits that understanding of the business world to his time as a graduate student at the University of Maryland's Robert H. Smith School of Business. The experience, he says, taught him to question himself using data-driven decision-making.
Datta recalls his frequent meetings with advisor Michael O. Ball, now Professor Emeritus at Maryland Smith, who charged him with constantly rethinking and justifying his ideas.
"That was the best preparation I had for being an entrepreneur," says Datta. "My board meetings now are driven by those conversations and lessons I shared with Mike Ball during that period."
Datta hopes that current and future Smith School students, much like he did, take advantage of the low-stakes environment by taking risks and learning as much as they can from them. And when the time comes to enter the workforce, take a chance by working at a small private company doing something that you care about, he says.
Take a student interested in logistics, for example. Find a startup that is building an exciting logistics application. Where it might end up in two years is to be determined, but the lessons learned are invaluable in the long run, says Datta.
"If you're thinking about monetizing your knowledge and using it to do amazing things, I think working at a small startup can beat ten years of experience at a larger company like Amazon or Google," says Datta. "The freedom you'll have and the amount of thinking demanded of you can help open many doors for you in the future."
Media Contact
Greg Muraski
Media Relations Manager
301-405-5283  
301-892-0973 Mobile
gmuraski@umd.edu 
About the University of Maryland's Robert H. Smith School of Business
The Robert H. Smith School of Business is an internationally recognized leader in management education and research. One of 12 colleges and schools at the University of Maryland, College Park, the Smith School offers undergraduate, full-time and flex MBA, executive MBA, online MBA, business master's, PhD and executive education programs, as well as outreach services to the corporate community. The school offers its degree, custom and certification programs in learning locations in North America and Asia.