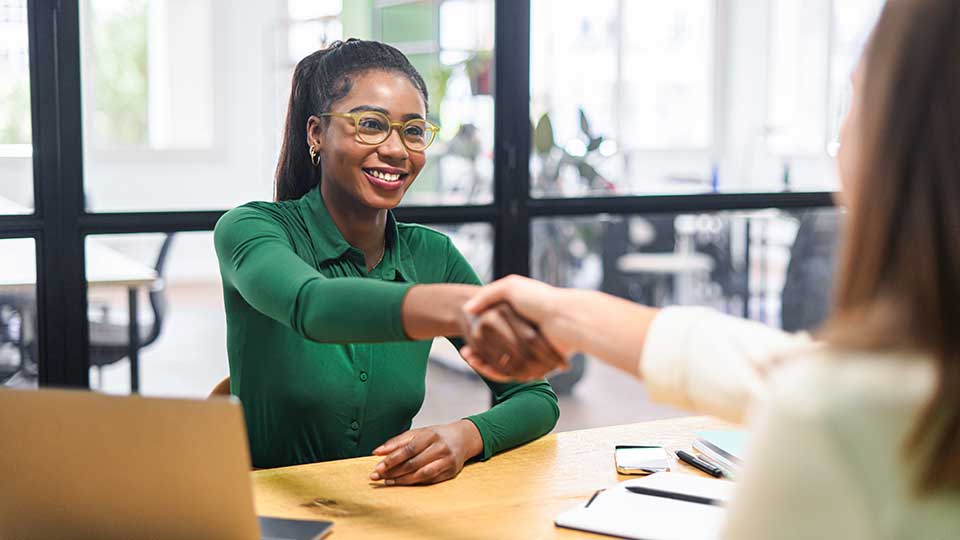 You might think bringing an entrepreneur onto a company's top leadership is a no-brainer. After all, they know how to lead, are risk-takers, and are known for being innovative. But these can be the very reasons why post-entrepreneurs are not hired as executives or for any other job.
In a Forbes Op-Ed Tonika Bruce, the CEO of Lead Nicely writes "prioritizing entrepreneur hires at the highest level of the organization might be a game changer."
Waverly Ding, associate professor of Management & Organization at the University of Maryland Robert H. Smith School of Business agrees. "Absolutely. I think entrepreneurs are driving changes." Ding, Clarice Smith Professor of Management & Organization Debra Shapiro and Smith PhD graduate Hyeun Lee, an assistant professor at the University of Toronto, co-authored the study, Are Entrepreneurs Penalized During Job Searches? It Depends on Who is Hiring.
While both Ding and Shapiro think entrepreneurs spur innovation at companies, Ding says, "at the same time it is enormously difficult to hire entrepreneurs and probably even harder at the C-Suite level. So, if you want to get these people, change your methods. You've got to put the right people on your hiring committee to appreciate what entrepreneurs can bring."
"And those right people are going to be those who either themselves have ever done anything entrepreneurial or have at least thought about it and aspired to do so," says Shapiro.
The professors' research finds when it comes to hiring, decision bias exists against post-entrepreneurs. Shapiro, Ding and Lee call it the "entrepreneurship-penalty effect," a tendency for recruiters to penalize applicants whose experience includes founding a company.
Ding says one reason for this bias "could be the incompatibility of the job experience a post-entrepreneur has compared to someone who has been an employee at a company or companies over their entire career." The skills entrepreneurs develop tend to be broader. "They are a 'jack of all trades.' If you're running a small firm, you have to know accounting, HR, inventory and supply chain." For example, "you know a lot, but you may not know as much detail as someone who has worked in supply chain all through their career."
Another thing that keeps entrepreneurs from being hired is that, from the recruiter's perspective, it's not clear "why this person" would start a small no-name company "in the first place," according to Shapiro. "Was it due to having no alternative employment opportunities? That speculation makes the post-entrepreneur job candidate maybe seem less desirable than one who has a track record working at a brand-name company with a great reputation."
Even if a post-entrepreneur's company was wildly successful and they decide to sell it for millions of dollars, recruiters tend to be suspicious of why they are seeking a job in the C-Suite. Ding says the board of directors or the CEO of a company may wonder, "Why would you want to work for me?" Most of the time successful entrepreneurs become venture capitalists who fund and advise new startups.
The people who found companies are a different breed and Ding suggests instead of considering entrepreneurs for positions like CFO, COO or CIO, jobs that are second to CEO, why not go bigger. "These people, they're drivers of change. We should get more entrepreneurs into CEO positions."
Shapiro agrees, "particularly if what recruiters are looking for is innovation."
Media Contact
Greg Muraski
Media Relations Manager
301-405-5283  
301-892-0973 Mobile
gmuraski@umd.edu 
Get Smith Brain Trust Delivered To Your Inbox Every Week
Business moves fast in the 21st century. Stay one step ahead with bite-sized business insights from the Smith School's world-class faculty.