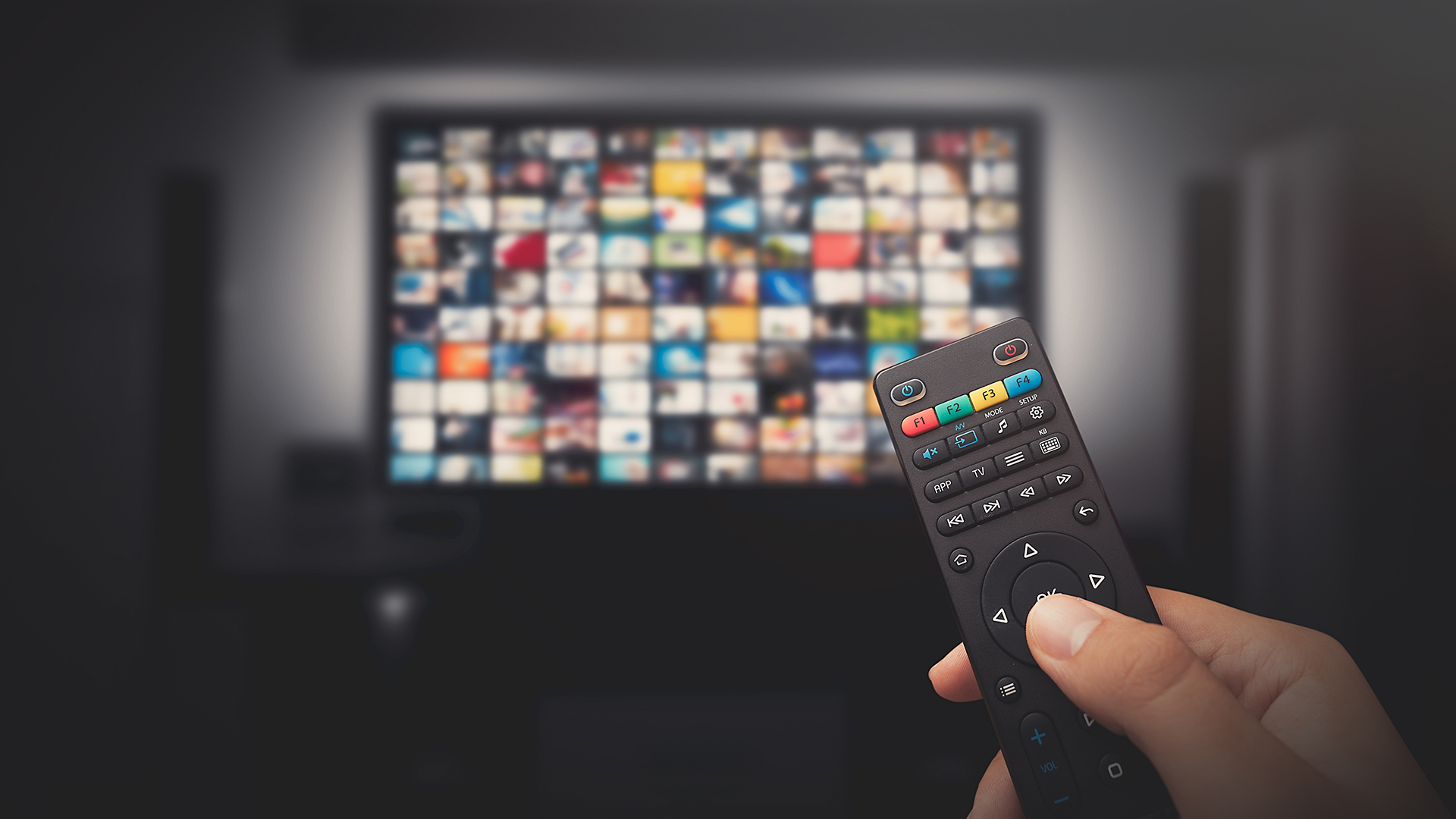 In the mood to indulge in some retail therapy? Take a seat on the couch.
See a mixer that you like in the "Great British Baking Show" or a favorable shade of lipstick on an actress? Shoppable TV is here to put those products in the hands of consumers. The latest marketing method to hit the small screens, shoppable TV offers viewers a fully interactive and seamless purchase experience that happens while they're watching their favorite shows.
Through YouTube, Google is already exploring its own shoppable TV capabilities across its platforms, which enables users to follow a URL at the bottom of their screen to a brand's website and continue shopping on another device without interrupting their viewing session.
There's a lot of potential for shoppable TV, says Maryland Smith's Bo "Bobby" Zhou. Current methods like YouTube's URL integration or displaying QR codes at the bottom of the TV screen for consumers to scan, he says, come with their own flaws as they could be considered time-consuming. They also may not capitalize fully on impulse shopping habits in comparison to shoppable TV which enables viewers to instantly react to a situation or product on screen without having to use a separate device.
However, advertisers have only begun to scratch the surface of shoppable TV, he says.
"Selling products via shoppable TV offers a deeply personalized purchase experience. Consumers may feel more connected to a brand/product because their favorite TV characters are actively using these products," says Zhou, an associate marketing professor at the University of Maryland's Robert H. Smith School of Business. "Products that are already well-known in terms of brand awareness, but lack the final push to conversion, like cosmetic products, will be a great fit."
Shoppable TV marketing isn't a one-size-fits-all proposition, Zhou says. Companies need to recognize which products might be best suited for this medium and determine the type of content that aligns with their image.
There should also be consideration of what constitutes "TV" for different audiences. Understanding the fragmentation of audience content consumption between those that watch on handheld devices, big-screen televisions and sometimes even smart speakers with screens (like Amazon's Echo Show) will help advertisers develop more optimized shoppable TV strategies.
This new format, Zhou says, isn't intended to phase out other television advertising. According to a survey, 92% of respondents in a survey preferred shoppable TV to traditional advertising. The goal, he says, shouldn't be to create competing advertising methods, but to build on them.
"Shoppable TV targets consumers at the last stage in their shopping journey right before purchase. It doesn't replace traditional TV or radio ads, which focus on raising brand and product awareness," says Zhou. "Having a clear objective – whether that be increased promotion or improved conversion – is very important. Marketers who can link up the complementarity between this new method with that of more traditional formats will achieve the best results."
Marketers should look to advertise without overwhelming consumers or diminishing the viewing experience, Zhou says. There is an appetite for these ads, though, and their success seems even more likely as technology advances.
"With the potential improvement of virtual reality headsets and smart glasses, transaction times could very well continue to decrease," says Zhou. "That, coupled with more tech-savvy younger consumers, means shoppable TV has a bright future ahead."
Media Contact
Greg Muraski
Media Relations Manager
301-405-5283  
301-892-0973 Mobile
gmuraski@umd.edu 
Get Smith Brain Trust Delivered To Your Inbox Every Week
Business moves fast in the 21st century. Stay one step ahead with bite-sized business insights from the Smith School's world-class faculty.