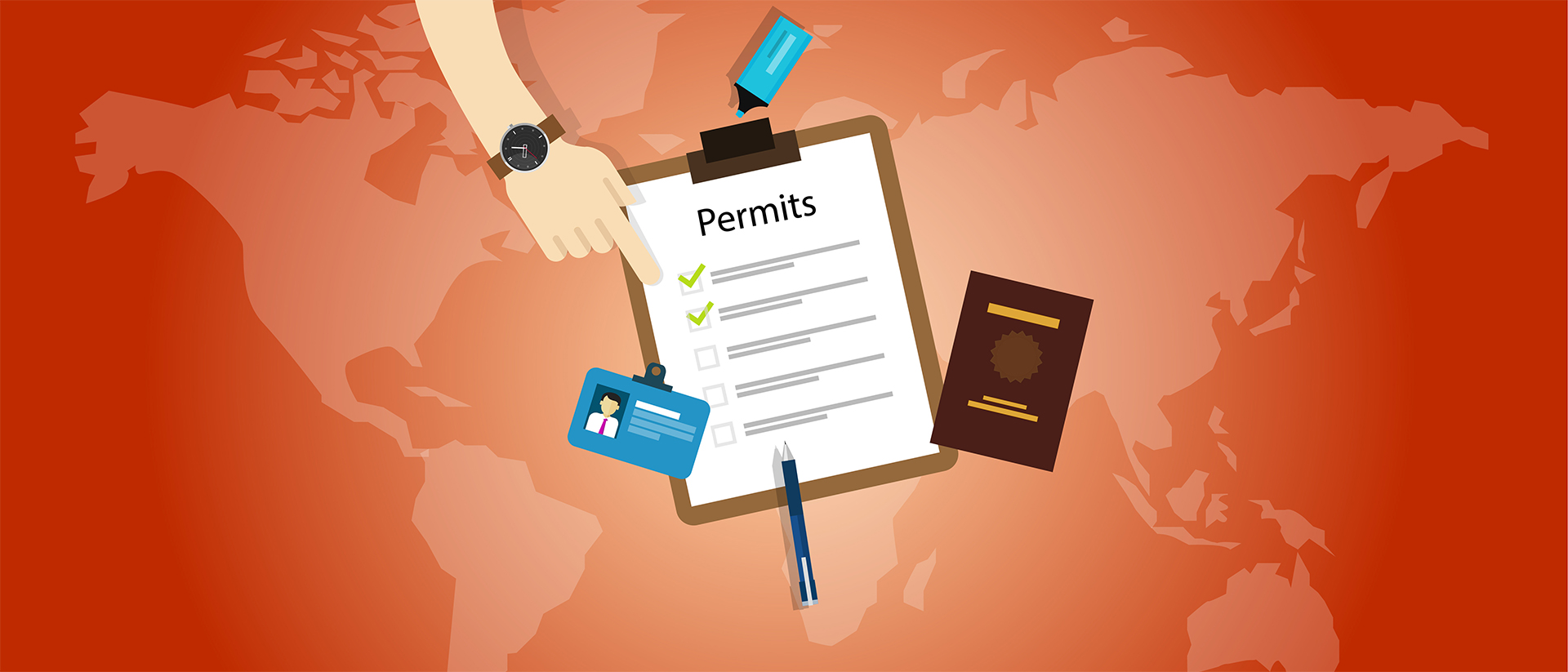 Visa policies in the United States are holding immigrants back from starting new ventures and restricting their employment choices early in their careers, as well as shaping their entrepreneurship later, finds new research from Maryland Smith's Rajshree Agarwal, director of the Ed Snider Center for Enterprise and Markets.
In a forthcoming paper in Organization Science, Agarwal, the Rudolph Lamone Chair of Strategy and Entrepreneurship, worked with Martin Ganco of the University of Wisconsin and Joe Raffiee of the University of Southern California to examine how immigration policies affect people's entrepreneurial career decisions. Their work was supported by a grant from the Kauffman Foundation.
The research reveals how visa restrictions can put immigrants on too narrow of a career path, preventing them from launching new businesses early on and keeping them in their specific field of education in jobs within established firms.
The researchers used data from the National Science Foundation's Scientists and Engineers Statistical Data System (SESTAT), which tracks the careers of science and engineering graduates from U.S. universities – a large portion of whom are immigrants. They find significant differences in early-career employment choices of people with immigration-related restrictions – foreign nationals with temporary work visas upon graduation – and people without constraints (U.S. natives and immigrants with permanent residency status or U.S. citizenship). They show that constrained immigrants are less likely to enter entrepreneurship at graduation.
"Due to these visa restrictions, students trained in our own universities end up being narrowly confined in their work options, and cannot exercise their preferences for entrepreneurship early on," Agarwal says.
Current visa laws require that newly graduated immigrants obtain an optional practical training permit, which requires their job to be related to their field of study, or they must be sponsored by a hiring firm to keep their immigration status to stay in this country. Those requirements restrict most immigrants who want to remain in the United States to jobs in organizations in fields closely matched to their educational training.
Those workers then only accumulate experience related to jobs matching their education, which pigeonholes them in one field and increases the opportunity cost in lost income if they eventually want to quit to start their own venture.
These overly restrictive immigration regulations also have lasting effects, say the researchers. When immigrants are driven into narrowly focused jobs related only to their educational training, they are less likely to develop the broad breadth of skills needed for later entrepreneurship.
"Thus, by taking individuals down a path of focused skill development, work experience in job-education match may leave individuals unequipped with the requisite array of broad skills needed to 'wear multiple hats' as entrepreneurs often do," write the researchers. "This, in turn, should reduce the probability of entrepreneurial entry."
In general, immigration-related work constraints are associated with lower overall rates of entrepreneurship and a redirection of constrained individuals with preferences for entrepreneurship into a career path in paid-employment in job-education match, write the researchers.
Despite the odds, Agarwal and her co-authors show that when immigration-related work constraints are lifted – that is, when immigrants receive permanent residency status – those in jobs related to their education are more likely than comparable natives to go on to found incorporated new ventures, which tend to be the type of firms that do well, grow and create the most jobs.
Agarwal points to immigrant founded firms such as Zoom and Tesla. She notes that investors of Zip2, Elon Musk's first startup, realized that he did not have a green card and helped secure an "EB-5 immigrant investor" status to be compliant with immigrant regulations. "Musk then proceeded to launch several highly successful startups, including PayPal, Tesla and SpaceX." she says.
Like Zoom founder Eric Yuan who worked at Cisco, Agarwal notes further, entrepreneurial-minded employees often have new ideas that can't be implemented within the firm for a variety of reasons. "Having the freedom to take these ideas that are not being utilized to the fullest potential or used alternatively, is a very important source of entrepreneurial dynamism," says Agarwal.
Just imagine what could happen with immigration reforms, she says.
"Even if the reform reduces time-lags rather than removes the restrictions altogether, we would benefit immensely by allowing immigrants to exercise their entrepreneurial preferences and put their knowledge and ideas for high growth and job-creating firms," she says. "Not only are they better off, more importantly the economy is better off because you get access to products and services that these experts create so much faster. The longer immigrants have to wait, the lower the benefits to the economy."
The research, "Immigrant Entrepreneurship: The Effect of Early Career Immigration Constraints on New Venture Formation," is forthcoming in Organization Science.
Read the related issue brief, "Complex U.S. Immigration System Limits Entrepreneurship, Innovation," in Snider Focus from the Ed Snider Center for Enterprise and Markets.
Media Contact
Greg Muraski
Media Relations Manager
301-405-5283  
301-892-0973 Mobile
gmuraski@umd.edu 
Get Smith Brain Trust Delivered To Your Inbox Every Week
Business moves fast in the 21st century. Stay one step ahead with bite-sized business insights from the Smith School's world-class faculty.