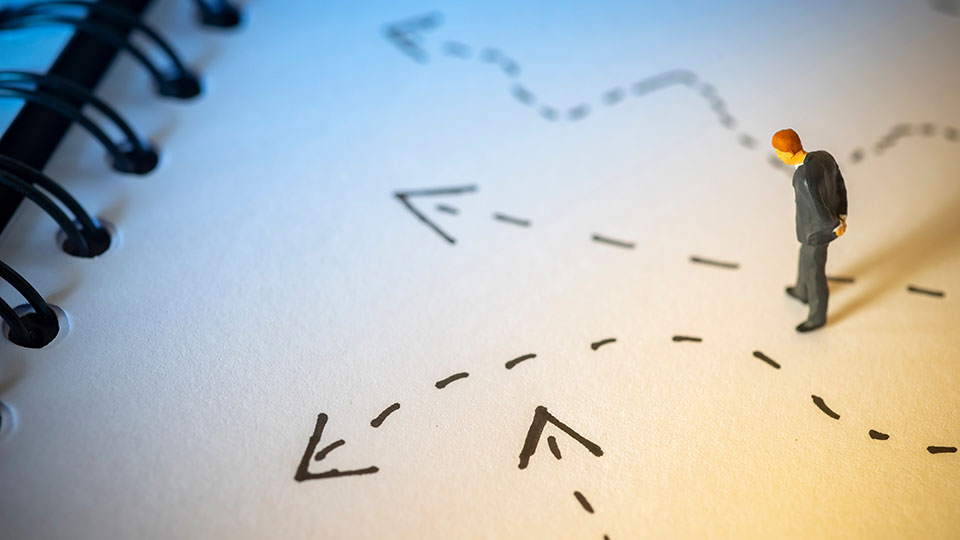 When companies make decisions, it's not just shareholders they must consider – employees, suppliers, communities and governments are affected too. And new research is showing that firms that don't factor all stakeholders into the equation are missing out.
Maryland Smith's Rachelle Sampson and PhD candidate Nathan Barrymore partnered with FCLTGlobal, a not-for-profit research organization, and the ESG Analytics Lab at the Wharton School at the University of Pennsylvania to examine firms that implemented a multi-stakeholder strategy.
The researchers analyzed the annual reports of over 3,000 global companies in the MSCI's All Country World Index for stakeholder-oriented language and compared them with the presence of that language with financial, social and governance (ESG) outcomes to see which firms that talked the talk could walk the walk.
Based on the results, those that delivered on the multi-stakeholder approach were rewarded for their efforts. Overall, firms generated 4% higher returns and 1.5% greater sales growth over a three-year period, as well as 9% lower predicted volatility over the same period.
Firms that succeeded were also found to be more likely to invest in research and development and 50% more likely to issue long-term guidance. And if all of the companies examined in the study had performed at the highest level, they would have generated almost $2.9 trillion in additional value between 2010 and 2020, the researchers write.
While the multi-stakeholder strategy is successful, there's merit to the shareholder-centric strategy, at least in the short run, according to the researchers. Any positive effects to that approach, they write, aren't as meaningful over longer periods of time and it also produces more volatile performance.
It may take more time to adjust to the stakeholder-centric approach, but the numbers suggest it's time well spent. That process begins with a different style of communication, the researchers write. Firms that use more stakeholder-oriented language, provide more consistent communications about their multi-stakeholder strategies and implement metrics to track progress will do better with time.
Using corporate purpose as the reference point for determining which stakeholder expectations to place more emphasis on is another critical aspect to the transition to a stakeholder-centric approach. Companies exist in unique situations and contexts – knowing the reason that the firm exists and connecting the purpose it serves to stakeholders will help set the firm up for sustainable success down the road, researchers write.
But what's most important, they write, is maintaining a long-term outlook for shareholder value and a multi-stakeholder approach – that's the winning formula.
Read More: "Walking the Talk: Valuing a Multi-Stakeholder Strategy" is published by FCLTGlobal.
Media Contact
Greg Muraski
Media Relations Manager
301-405-5283  
301-892-0973 Mobile
gmuraski@umd.edu 
Get Smith Brain Trust Delivered To Your Inbox Every Week
Business moves fast in the 21st century. Stay one step ahead with bite-sized business insights from the Smith School's world-class faculty.