Artificial Intelligence/Machine Learning for Business Leaders
A professional certificate program Modality: Self-paced
The advent of Artificial Intelligence (AI) and Machine Learning (ML) has greatly altered the way we view and conduct business. AI provides business leaders with powerful new tools to understand and prioritize operations and leverage data in decision-making. The promise of AI/ML is in fully realizing the rapid pace of technological change and the constantly evolving set of interpretation methods available to business leaders.
The Maryland Smith AI for Business Leaders program is designed for business leaders who seek to leverage AI/ML to improve their business. The goal is to help you build a deeper appreciation for the possibilities of AI while recognizing its limitations and potential pitfalls. We will walk you through a series of domain-driven applications of AI. We will leverage the expertise and research prowess of Maryland Smith's faculty to examine the role AI plays in the domains of Supply Chain, Healthcare, Finance, Marketing and People Analytics. While the domains are specific, the applicability of the concepts are broad to cover all business areas.
The Fall '21 program launches on October 25, 2021!
Information Sessions
Please join us for a free informational 45-minute webinar where we will detail the program and answer any questions.
For support, please direct all questions to rhsmith-execed@umd.edu.
View Brochure      Register for the program      Learn more
Text-only version of the brochure.
Valuable Outcomes
An in-depth overview of the application areas of AI/ML that enables business leaders to:
Determine the value that advanced analytics can provide in corporate initiatives
Identify data requirements to conduct these initiatives
Explore current trends in the space of analytics
Discover methods and technologies used in the analytics domain
Evaluate do's and don'ts of analytics projects
Artificial Intelligence and Machine Learning increasingly influence most critical decisions in business, non-profits and government establishments.  Maryland Smith's outstanding faculty is your learning partner in providing intuition, context, assumptions, pitfalls, and benefits of AI/ML.
Program Topics
This program is delivered in a self-paced format that is organized into six modules. Each module centers around a case study and discussion around the use of AI/ML in decision making. Topics include:
Building an AI/ML Mindset
Learn the applicability and limitations of AI/ML. Develop your analytical mindset and get comfortable with the lexicon of AI.
Leveraging ML to Better Predict Business Demand
Explore how AI/ML informs major decision-making efforts in operations and capacity building such as supply chain demand shaping, promotional and inventory strategies, and building contingencies.
Micro-Segmentation and Targeted Marketing using AI
Delve into customer segmentation strategies and the development of loyalty or membership databases. Discover industry-proven techniques: target marketing, pricing strategies, and assortment planning. Explore aspects of the shortcomings of targeted marketing.
Saving Lives with Deep Learning
Explore recent improvements in medical imaging and diagnostics that provide medical practitioners new insights into patient care which lead to improved outcomes in healthcare overall.
Managing Risk with Big Data
Discover the underlying factors that predict risk and the costs associated with it. Especially the risks associated with the interpretation of data.
Understanding Bias in People Analytics
Understand how talent management action plans leverage existing and new people analytics tools and techniques. Address shortcomings of data due to bias and other means of data collection and interpretation.
Optional Live Expert Sessions
In addition to the self-paced content, there are bi-weekly live, virtual meetings where you will have the opportunity to speak with our expert faculty and guest speakers to have your questions answered and learn from your peers. These sessions are completely optional, and we highly recommend them as added value to your learning. The series will be recorded and viewable for the duration of the program.
Live Expert Series, Fall '21 Program
November 2, 2021, November 16, 2021 & November 30, 2021
7 to 8:30 p.m. EST
Topics announced in advance!
Live Expert Series, Early Spring '22 Program
First-quarter, 2022
Live Expert Series, Late Spring '22 Program
Second-quarter, 2022
Who Should Take This Program
This program is well suited for professionals who are analytically minded and are responsible for internal and/or external projects that focus on transformation, analytics and outcomes.
Specific role titles/functions include: non-technical unit and division directors, business analysts, business planners, marketing analysts, procurement specialists, computer scientists and programmers.
No coding experience required or necessary.
Registration
Register early for a discount and earn a non-credit professional certificate. Organizations sending multiple participants can save even more.
Rolling Registration for the Fall '21 Program is open now through Thursday, December 30, 2021, 11:59 p.m. ET.
Self-paced Program Access Begins: Monday, October 25, 2021, and continues through Friday, December 31, 2021, 11:59 p.m. ET.
What do you receive for completing the program?
Professional digital certificate from the University of Maryland
Credly© digital badge
3.3 UMD CEUs
Program Fee:
$1,995 ($1,745 if you register by Sunday, December 19, 2021)
Discounts are available for:
University System of Maryland alumni
Big Ten Conference universities alumni
Organizations with multiple registrations
Active military & veterans
Current UMD-College Park students
Please contact us at rhsmith-execed@umd.edu for more information!
About the Instructors
Suresh Acharya
Co-director, AI/ML for Business Leaders Program
Professor of Practice, Decision, Operations and Information Technologies
Suresh Acharya is a professor of practice at the Robert H. Smith School of Business. Acharya has spent nearly 25 years designing and building statistical and optimization solutions in the areas of supply chain management, retail planning, airline operations, logistics, and pricing and revenue management. As a practicing analytical professional and chief scientist of JDA Software, Acharya continues to work with Fortune 500 companies in delivering practical algorithmic solutions that demonstrate measurable customer value. Acharya teaches the capstone course for MSBA students and advises students on career options in analytics. He has a master's in mathematical sciences from Clemson University and a master's in operations research from the University of North Carolina.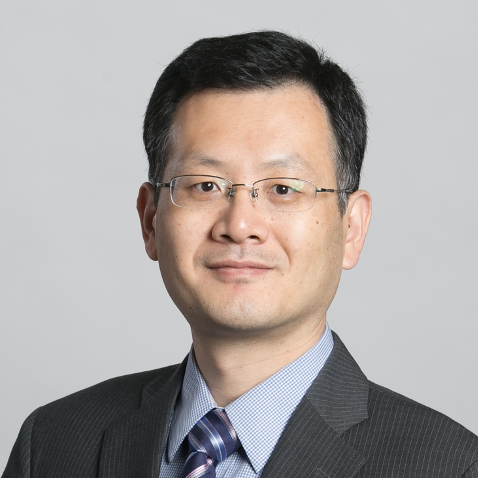 Guodong (Gordon) Gao, MBA, PhD
Co-director, AI/ML for Business Leaders Program
Professor & Co-director of the Center for Health Information and Decision Systems
Guodong (Gordon) Gao is the director of the Health Insights AI Lab, the co-director of the Center for Health Information and Decision Systems (CHIDS), and professor at the Smith School of Business, University of Maryland, College Park. He received his PhD from the University of Pennsylvania, his MBA from the Tsinghua-MIT Sloan joint program, and bachelor's degrees from Tsinghua University.
His research interests include big data and artificial intelligence (AI) in healthcare, health IT, and quality transparency. His work has been published in leading journals like Management Science, Information Systems Research, MIS Quarterly, Manufacturing and Service Operations Management (M&SOM), and Production and Operations Management. His work is also published or presented in the healthcare outlets, such as JAMA Internal Medicine, Journal of Medical Internet Research, International Health Economics Association Conference, as well as the American Society of Health Economists conference and AcademyHealth Annual Research Meeting.
Gao's research has been profiled or featured in popular media such as the Washington Post, Wall Street Journal, NPR News, US News and World Report, and Reuters. He currently serves on the editorial board of Management Science. Gao co-organized the annual Conference on Health IT and Analytics (CHITA). He has won several teaching and research awards, including the Teaching Excellence Award at the Smith School and a CAREER Award from the National Science Foundation.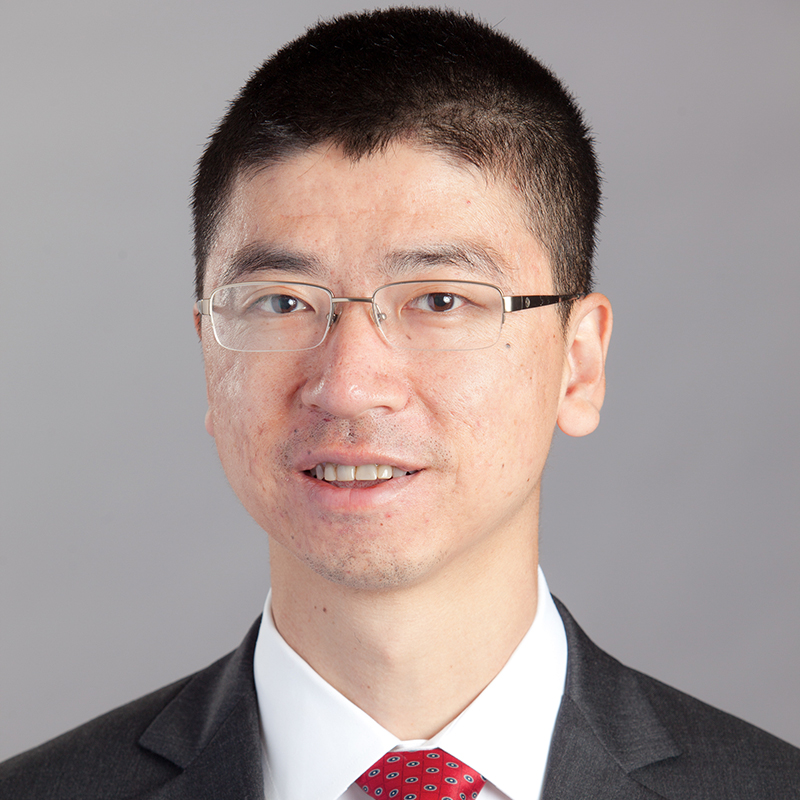 Liye Ma, PhD
Associate Professor
Liye Ma teaches the undergraduate marketing research methods class and the data science class in the MS in Marketing Analytics program. His research focuses on the dynamic interactions of firms and consumers on internet, social media, and mobile platforms. His work has been published in various journals including Marketing Science, Journal of Marketing Research, Management Science, and Information Systems Research. He joined the marketing department in Fall 2011 after obtaining the PhD degree from the Tepper School of Business at Carnegie Mellon University.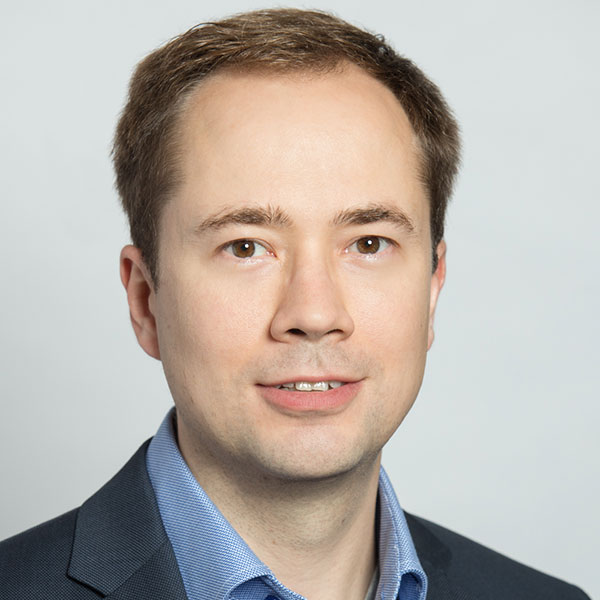 Serhiy Kozak, PhD
Assistant Professor
Serhiy Kozak is an assistant professor of finance at Maryland Smith. Prior to that, he was an assistant professor of finance at the University of Michigan, Ross School of Business. His current research focuses on embedding economic and asset pricing restrictions into machine learning methods to study the dynamics of asset prices. Kozak earned his PhD at the University of Chicago in 2013.
Margrét Bjarnadóttir, PhD
Associate Professor
Margrét Vilborg Bjarnadóttir is an associate professor of management science and statistics in the DO&IT group. Bjarnadóttir graduated from MIT's Operations Research Center in 2008, defending her thesis titled "Data Driven Approach to Health Care, Application Using Claims Data". Bjarnadóttir specializes in operations research methods using large-scale data; her research centers around data-driven decision making, combining optimization modeling with data analytics. Her work spans applications in health care, finance, people analytics and sports!
In health care, Bjarnadóttir specializes in decision modeling using EMR and claims data. Her recent papers include: "Aiding the Prescriber" which focuses on risk modeling for improved opioid prescriptions and "Predicting Colorectal Cancer Mortality" which utilizes EMR and Cancer Registry data to build decision support tools. Examples of other applications include drug surveillance design, practice patterns and patient targeting.
The focus of her people analytics work is on algorithmic studies of demographic pay-gaps, including the best approaches to remedy the pay-gap problem taking into account both equity and economics. In her recent paper "On a Firm's Optimal Response to Pressure for Gender Pay Equity" she highlights some of the unintended consequences of pay-gap legislation.
In finance, Bjarnadóttir studies complex networks. Her prior studies include analysis of nationwide cross-ownership patterns and systemic risk. More recently she and her co-authors are studying the complex financial supply chains behind financial products.
Bjarnadóttir has consulted with both health care start-ups on risk modeling using health care data as well as governmental agencies such as a central bank on data-driven fraud detection algorithms.
Module Notice: Non-credit courses and Continuing Education Units (CEUs) do not post to the University of Maryland transcript and do not count towards a student's academic record. Neither a grade nor credit is earned. Students do not receive a university ID card and will not be granted access to university facilities such as recreation, transportation, and campus events. Non-credit students may access UMD libraries as visitors.