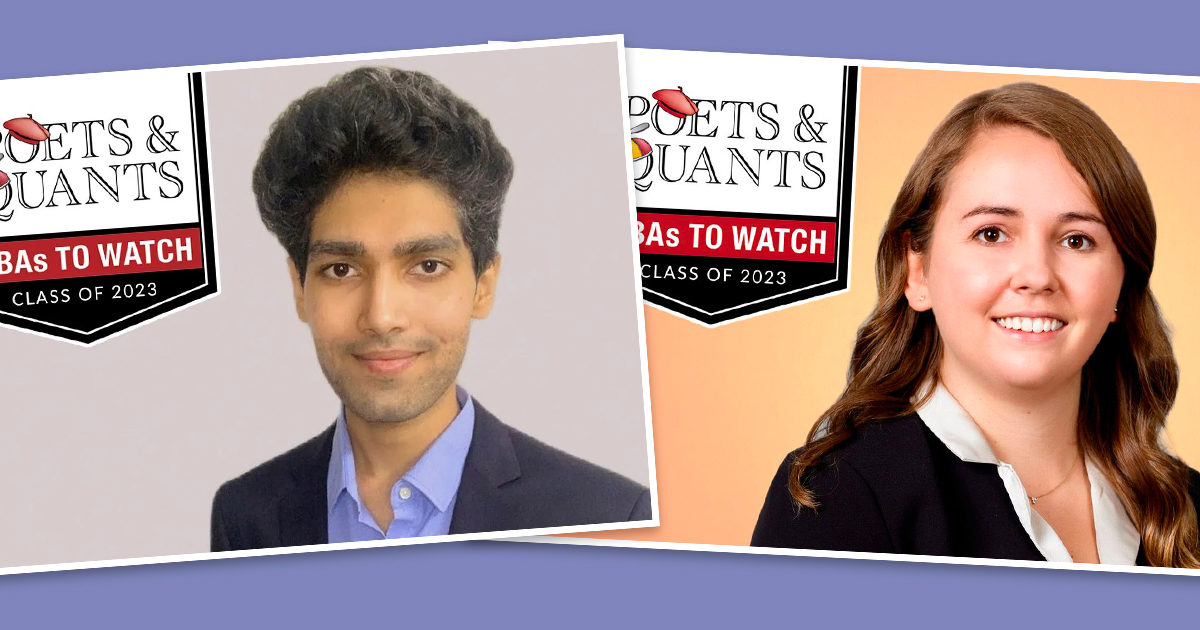 New full-time MBA graduates of the University of Maryland's Robert H. Smith School of Business are among Poets & Quants' MBAs to Watch: Class of 2023.
Georgea Leslie and Aakash Srinivasan are among a group P&Q describes as "unforgettable … Their classmates knew exactly who they were and what they did – and often what they hoped to do too. They remember their passion and how their encounters kindled that same spirit in themselves. The MBAs To Watch seized every opportunity and pushed their peers to be their best too. Somehow, the conversations were richer and the operations ran smoother when the MBAs To Watch were around. For the optimism they inspired and the grit they modeled, they earned universal praise from classmates and faculty alike."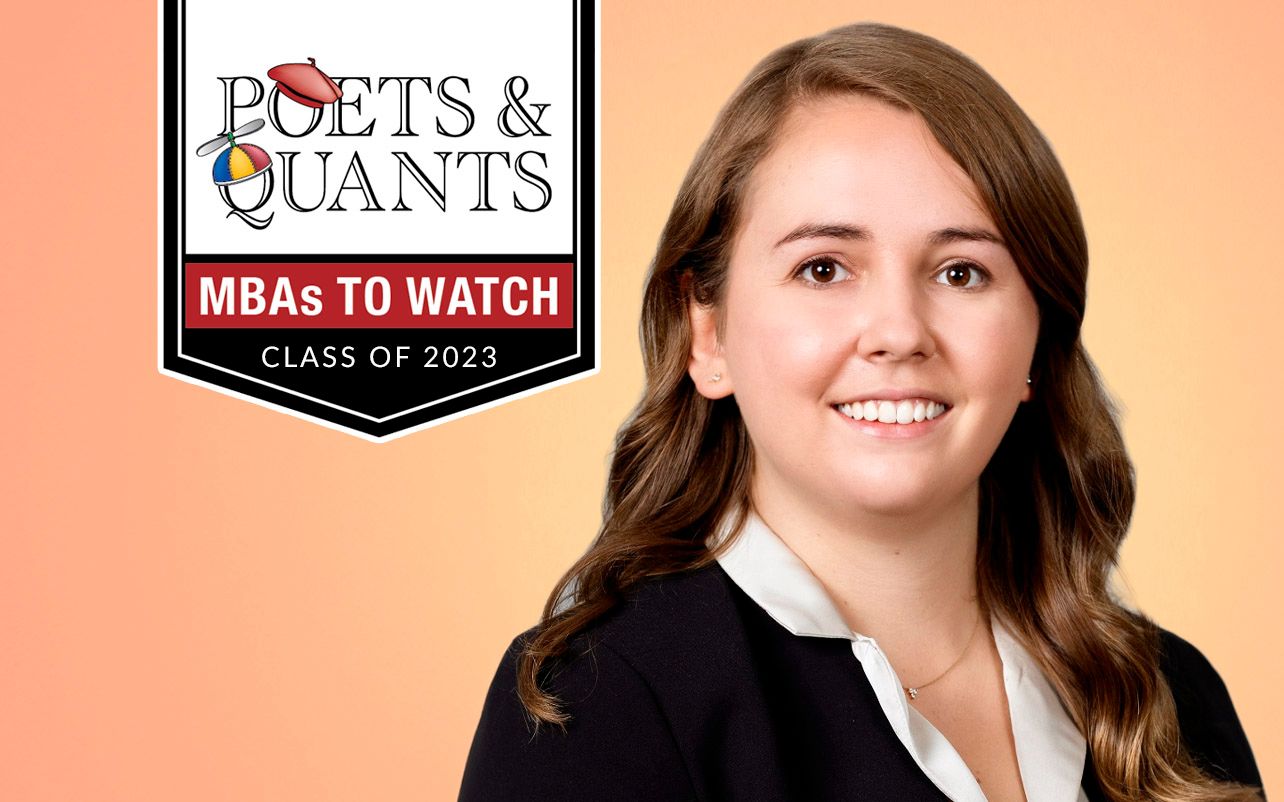 Leslie, a national sales associate manager for PepsiCo, previously worked as a guest services team lead for CID Entertainment for events involving the likes of the Dave Matthews Band, Phish, and Dead & Company.
"Georgea came into the MBA program with a background in creating great experiences, and I think that through-line shows in what she's brought to the program since she's been here – she's been a part of creating great learning experiences," Judy Frels, Academic Director of the MS in Marketing Analytics, told P&Q. "All instructors know that the right student vibe is essential to a great classroom experience, and Georgea was part of creating that in the core marketing course her cohort had their first semester.  She had the background knowledge, she came to class prepared, and her natural inclusiveness helped bring others into the conversation."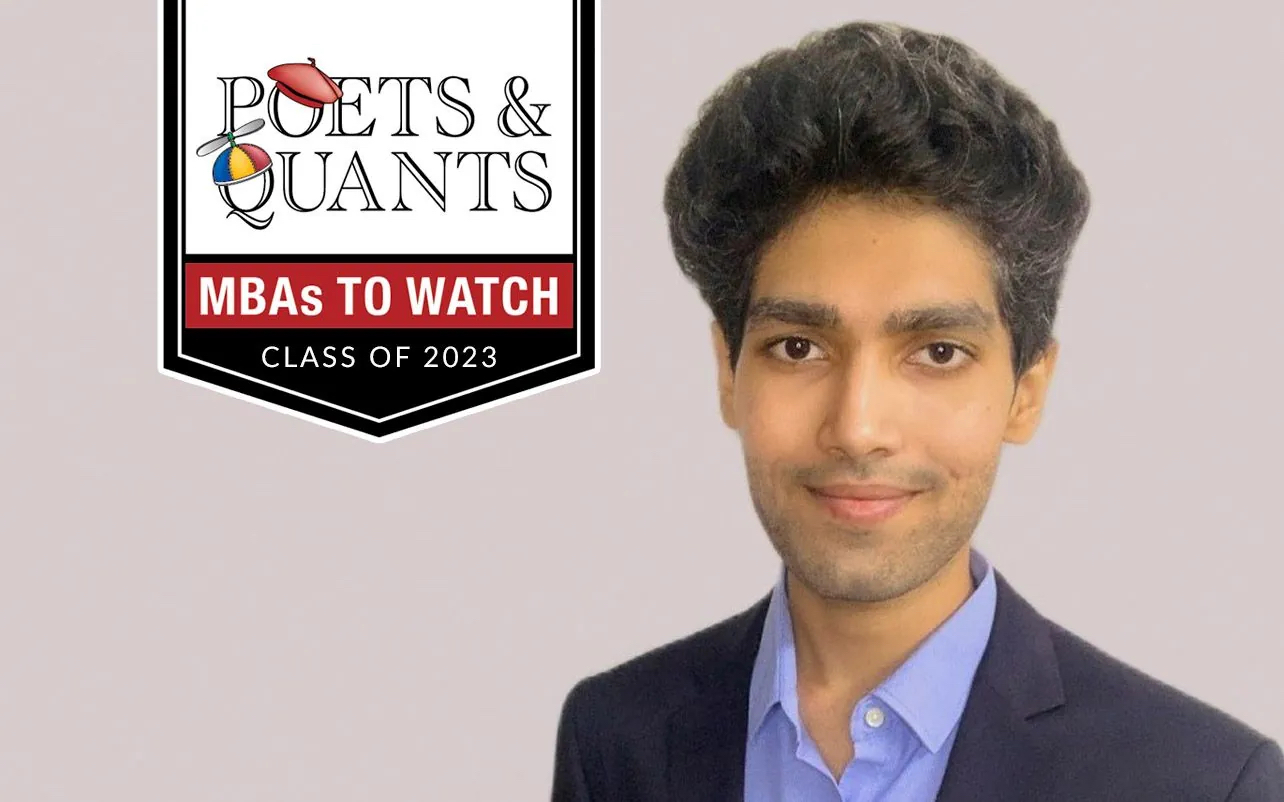 Srinivasan, a senior product manager for Amazon, "made remarkable contributions to our community through his active involvement in several student clubs and organizations, said Assistant Dean of Experiential Learning Nicole Coomber. "He served as Vice President of Marketing for the Marketing and Communications Club, where he [showed] exceptional leadership skills and the ability to work collaboratively with others."
From his coursework, Srinivasan cited a digital marketing class for providing "valuable insights" on search engine optimization and advertiser bids. "We deep dived into the recommendation systems used by streaming services," he said. "The course also taught us to use tools to analyze site usage metrics and how to effectively conduct experiment designs…I was able to promptly incorporate the design techniques during my time at Amazon, where I was able to validate the proposed feature from 50,000 Amazon customers."
Leslie cited a course on product innovation: "Professor [Yogesh] Joshi launched a unique project within this course, giving us the opportunity to develop a US product launch plan for the French grocery chain Picard. Our team was able to utilize the product innovation concepts we were exploring in class to meet directly with company management and develop a strategic approach to entering the competitive frozen grocery market. This experience taught me how to adapt project plans and work directly with a client, and I am truly grateful for the experience."
See Poets & Quants profiles of Georgea Leslie and Aakash Srinivasan, and read more about Smith's Full-Time MBA Program.
Media Contact
Greg Muraski
Media Relations Manager
301-405-5283  
301-892-0973 Mobile
gmuraski@umd.edu 
About the University of Maryland's Robert H. Smith School of Business
The Robert H. Smith School of Business is an internationally recognized leader in management education and research. One of 12 colleges and schools at the University of Maryland, College Park, the Smith School offers undergraduate, full-time and flex MBA, executive MBA, online MBA, business master's, PhD and executive education programs, as well as outreach services to the corporate community. The school offers its degree, custom and certification programs in learning locations in North America and Asia.