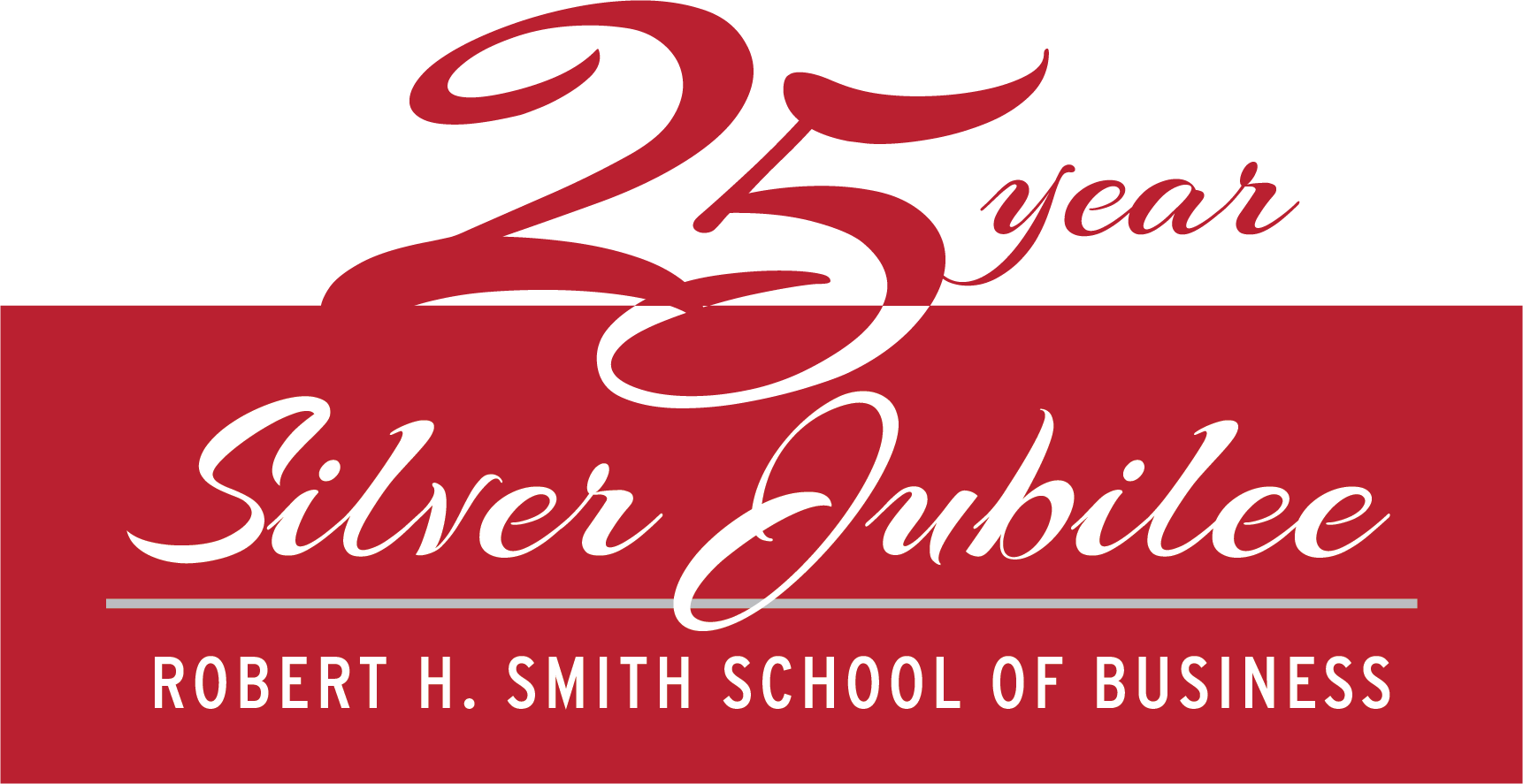 2023 will mark the 25th anniversary of the official naming of the Robert H. Smith School of Business. During this landmark year, the school will celebrate the life and legacy of Robert H. Smith and reflect on the impact of his philanthropic investment in the school.
Celebrating Our Silver Jubilee
The school will mark the Silver Jubilee in a variety of ways:
Celebrate the achievements of extraordinary Smith alumni by inaugurating the first cohort into the Smith School Hall of Fame
Celebrate the life of Robert H. Smith at a Silver Jubilee banquet
Acknowledge the impact of Robert H. Smith and the Smith family in school publications and social media
Embark on an ambitious fundraising campaign to advance the school's strategic priorities in order to further the legacy of Robert H. Smith and continue his path to elevate the school to the next level.
Celebrating Robert H. Smith (1928-2009)
The Washington Post described Robert H. Smith as a "visionary builder-developer" who "transformed more than just the local landscape." His enormous natural talents took him to the top of his profession. His passionate beliefs in the goodness of our country, the potential of every person and the importance of investing in excellence made him one of the most influential philanthropists the Washington, D.C., region has ever known.
Mr. Smith gave away large amounts of money to support education, healthcare and the arts; beautify and preserve important historic sites; and to ensure the continuity of Judaism. At the time of his passing, he was also the University of Maryland's single greatest benefactor.
You can read more about Mr. Smith here.
More information about Silver Jubilee events will be available on the website in early 2023.
Media Contact
Greg Muraski
Media Relations Manager
301-405-5283  
301-892-0973 Mobile
gmuraski@umd.edu 
About the University of Maryland's Robert H. Smith School of Business
The Robert H. Smith School of Business is an internationally recognized leader in management education and research. One of 12 colleges and schools at the University of Maryland, College Park, the Smith School offers undergraduate, full-time and flex MBA, executive MBA, online MBA, business master's, PhD and executive education programs, as well as outreach services to the corporate community. The school offers its degree, custom and certification programs in learning locations in North America and Asia.