New Maryland Smith graduates Anthony Duellman and Lynze Hagan are among Poets & Quants "Best & Brightest Online MBAs: Class Of 2022."
The pair, according to P&Q, are among 51 profilees from the "world's top-ranked" programs who meet criteria including "strong academic performance, critical and consistent contributions, striking personal narratives, and innate potential."
Duellman, a senior systems administrator in risk management IT with Marriott International, helped implement his employer's risk management information system, which, as he told P&Q, "removed so many walls between teams and led to a much more functional and capable risk management department."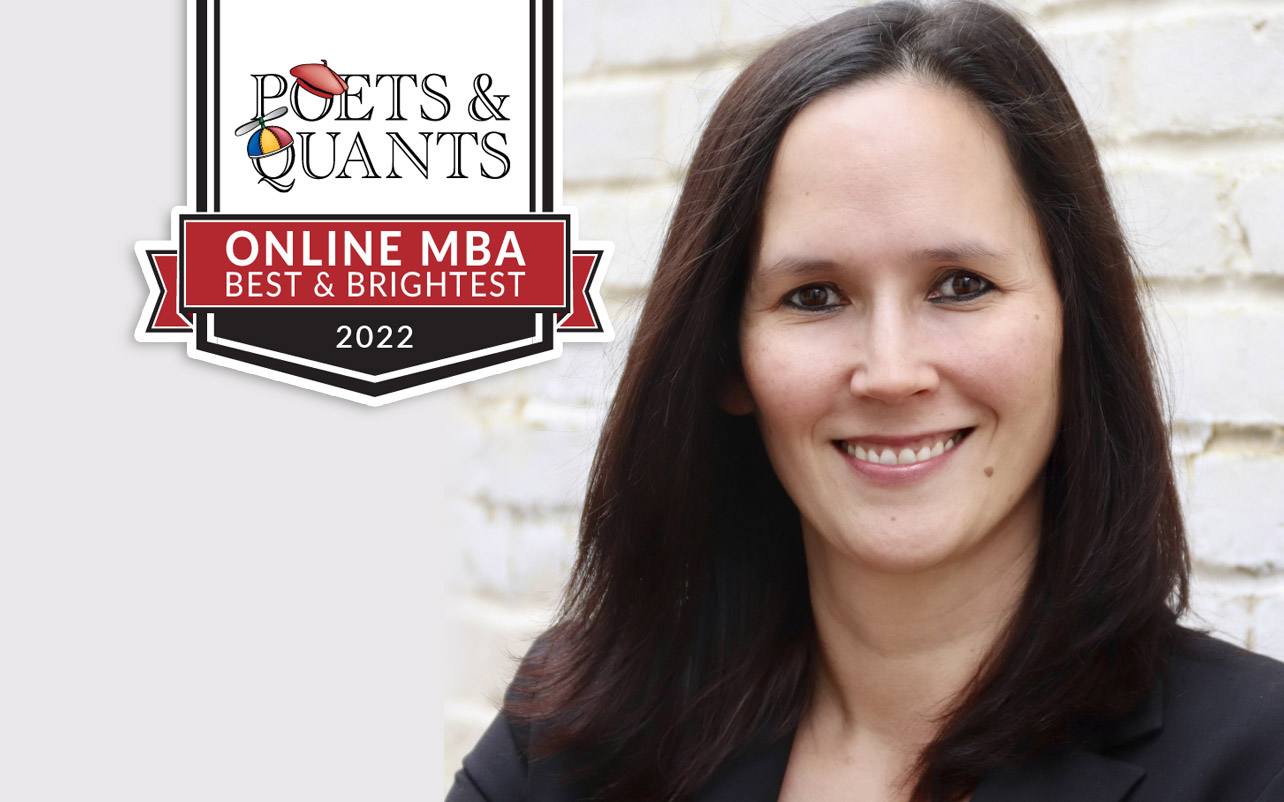 Hagan advanced her career while earning her Smith degree by recently joining Maxio with the title Operations Director, Payments. This, after she joined Utilant (now Majesco) in August 2021 as a senior project manager. She credited Smith for an opportunity to thrive with "access to data analysis tools and technology through the likes of Bloomberg, MorningStar, and Mergent Intellect, plus the relationships that formed with fellow students and professors."
Likewise, Duellman told P&Q the Smith program helped him better understand business needs and apply technology to meet those needs. "The specialization opportunity to focus on information systems has really empowered me to look at and work with data in a more efficient and targeted manner," he said. "I'm far better equipped now to do data modeling and predictive analytics for my business."
Read more about the Maryland Smith Online MBA Program and Anthony Duellman and Lynze Hagan in their Poets & Quants 'Best and Brightest' profiles.
Media Contact
Greg Muraski
Media Relations Manager
301-405-5283  
301-892-0973 Mobile
gmuraski@umd.edu 
About the University of Maryland's Robert H. Smith School of Business
The Robert H. Smith School of Business is an internationally recognized leader in management education and research. One of 12 colleges and schools at the University of Maryland, College Park, the Smith School offers undergraduate, full-time and flex MBA, executive MBA, online MBA, business master's, PhD and executive education programs, as well as outreach services to the corporate community. The school offers its degree, custom and certification programs in learning locations in North America and Asia.