Robert H. Smith School of Business faculty members are engaged in three projects selected by the University of Maryland for Grand Challenges grants supporting research "to spur world-changing, interdisciplinary research and solutions."
The projects are:
 The initiative is UMD's largest and most comprehensive program of its type, with up to $30 million to fund programs, initiatives and projects under a stated mission to "impact enduring and emerging societal issues, such as climate change, social injustice, global health, education disparities, poverty, and threats to our democracy." 
A Team Project ($150,000/year for three years with affiliated-unit funds) award will support an ongoing study by Maksimovic, the William A. Longbrake Chair in Finance, and Yang, associate professor of finance, who have found that a community's social capital – the level of trust and cooperation among residents – correlates positively with business development.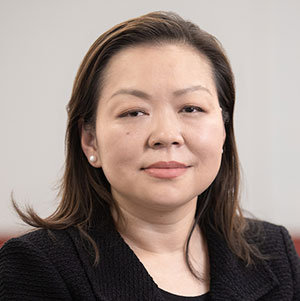 The project, going forward, has an analysis component of Maksimovic and Yang's work on the causal effects of social capital on local economic and social outcomes using large-scale granular restricted-access databases from the U.S. Census Bureau. Philip Merrill College of Journalism faculty members Constance Ford, Sean Mussenden and Rob Wells will join them for a communications component to convey the story of cutting-edge scientific research in ways that are intelligible to the broader community and thereby elevate the public debate on the topic.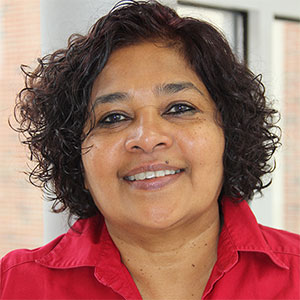 In another Team Project initiative (awarded ($250,000/year for three years with affiliated-unit funds), Raschid is joining a project to enhance workplace inclusivity for autistic persons. The initiative focuses on developing a video-calling platform that "promotes mutual understanding by highlighting team sentiment, building rapport with strangers, connecting past and current topics in conversations, and unobtrusively identifying and resolving misunderstandings."
The project will bring together autistic people, social scientists, technologists, and stakeholders in industry, policy, and advocacy to "describe communication needs in workplaces, understand real-time communication dynamics in single- and mixed-neurotype interactions, and develop efficacy and ethical criteria for technology to support autistic-neurotypical communication."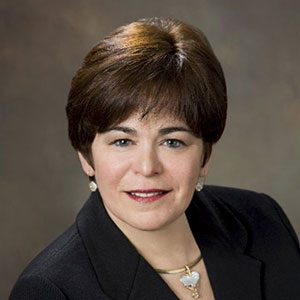 An Impact Award ($200,000/year for two years with affiliated-unit funds) went to Shapiro and UMD computer science professor Hal Daumé III (the PI), for a project to develop a center focused "on development of the tools, theories, and practices needed to ensure that AI applications are transparent, fair and trustworthy, support human creativity, and facilitate privacy – in short, that they respect human values."
The initiative, which also includes Smith's Raschid, will bring together researchers in three main areas: "(1) AI proper, to develop new technology that pushes the boundary of what is possible and is also responsive to relevant human concerns, (2) Philosophy, to develop formal tools for representing and reasoning substantively about values, and (3) Human-Computer Interaction, to better adapt AI systems to people."
The Smith faculty roles in these multidisciplinary projects "reflects the Smith School's impactful research around 'Grand Challenges," says Smith School Dean Prabhudev Konana. "These grants further reflect Smith School researchers continuing to address important societal issues related to equitable growth and opportunities, inequities arising from business practices, and bias and misinformation from advanced information technologies use."
 Read more about the University of Maryland's Grand Challenges Grants Program.
Media Contact
Greg Muraski
Media Relations Manager
301-405-5283  
301-892-0973 Mobile
gmuraski@umd.edu 
About the University of Maryland's Robert H. Smith School of Business
The Robert H. Smith School of Business is an internationally recognized leader in management education and research. One of 12 colleges and schools at the University of Maryland, College Park, the Smith School offers undergraduate, full-time and flex MBA, executive MBA, online MBA, business master's, PhD and executive education programs, as well as outreach services to the corporate community. The school offers its degree, custom and certification programs in learning locations in North America and Asia.