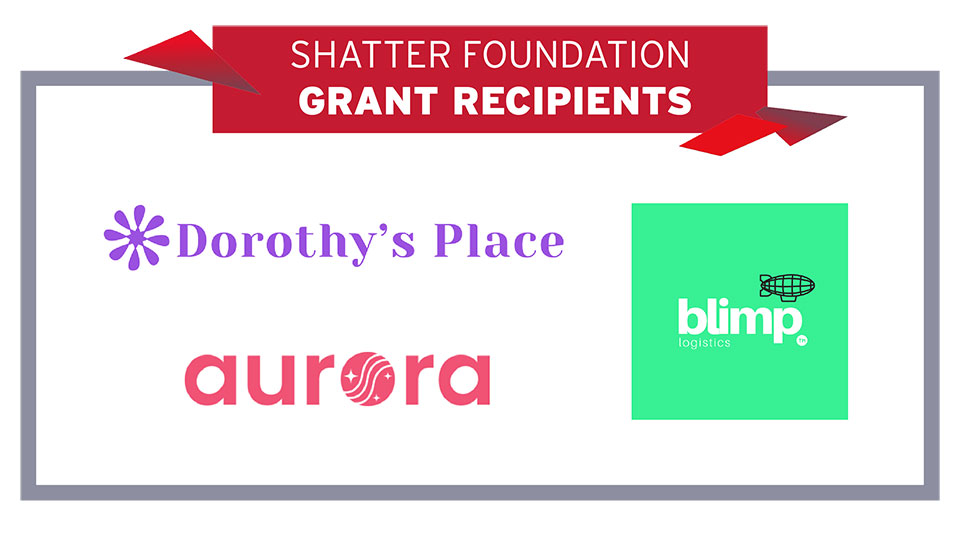 It's no secret that gender imbalances still exist in many fields, with significant implications in entrepreneurship. According to Harvard Business Review, women-led startups received just 2.3% of venture capital funding in 2020. The Dingman Center's Ladies First Initiative, led by Sara Herald, MBA '11, has been on a mission to change this narrative since its inception in 2016. Earlier this year, the Dingman Center formed a partnership with the Shatter Foundation, to work together in lowering this significant gender disparity for female founders.
The Shatter Foundation is the nonprofit arm of the Shatter Fund, and works to benefit underserved girls by providing them educational tools, grants, and mentorship to think, create and confidently innovate. Like the Shatter Fund, the Foundation provides girls with access to capital, networks and markets to foster an inclusive economy and equitable entrepreneurship.
Through The Shatter Foundation, select University of Maryland student and young alumni founders were selected for the foundation's college-level semester-long program, where they will receive further mentoring, entrepreneurial education, and a $5,000 grant each. Watch the virtual Shatter Summit on Wednesday, October 20th at 3:00 p.m. EST to learn more about the Shatter Fund and the Shatter Foundation.
Those ventures accepted as the 2021 Shatter Foundation Grant Recipients are as follows:
Aurora 
Co-Founders: Sydney Parker '18, Imani Rickerby '17, and Jasmine Snead '18, MBA/MPP 2021
Aurora designs inclusive athletic apparel and hosiery for dancers and ice skaters of all skin tones and sizes. 
Blimp Logistics
Co-Founders: Spencer Yaculak '23, Camilo Melnyk '21
Blimp Logistics is building a decentralized drone delivery network to provide last mile delivery services in rural and suburban markets. 
Dorothy's Place
Co-Founders: Mika Panday '21, Colleen Baldwin, and Olivia Bruno
Dorothy's Place is an intuitive platform that allows for HIPAA-compliant applications to help children with disabilities connect with their care teams on a personal level and to enhance the communication between their guardians and healthcare providers.
Join the Dingman Center for Entrepreneurship for the Ladies First Speaker Event on November 2nd to see these founders honored live at this in-person event. The event, open to all current University of Maryland students, staff, faculty, and alumni, will take place at 5:00 p.m. in room 2517 of Van Munching Hall. 
Congratulations to these talented founders and we look forward to seeing these businesses evolve.
Media Contact
Greg Muraski
Media Relations Manager
301-405-5283  
301-892-0973 Mobile
gmuraski@umd.edu 
About the University of Maryland's Robert H. Smith School of Business
The Robert H. Smith School of Business is an internationally recognized leader in management education and research. One of 12 colleges and schools at the University of Maryland, College Park, the Smith School offers undergraduate, full-time and flex MBA, executive MBA, online MBA, business master's, PhD and executive education programs, as well as outreach services to the corporate community. The school offers its degree, custom and certification programs in learning locations in North America and Asia.