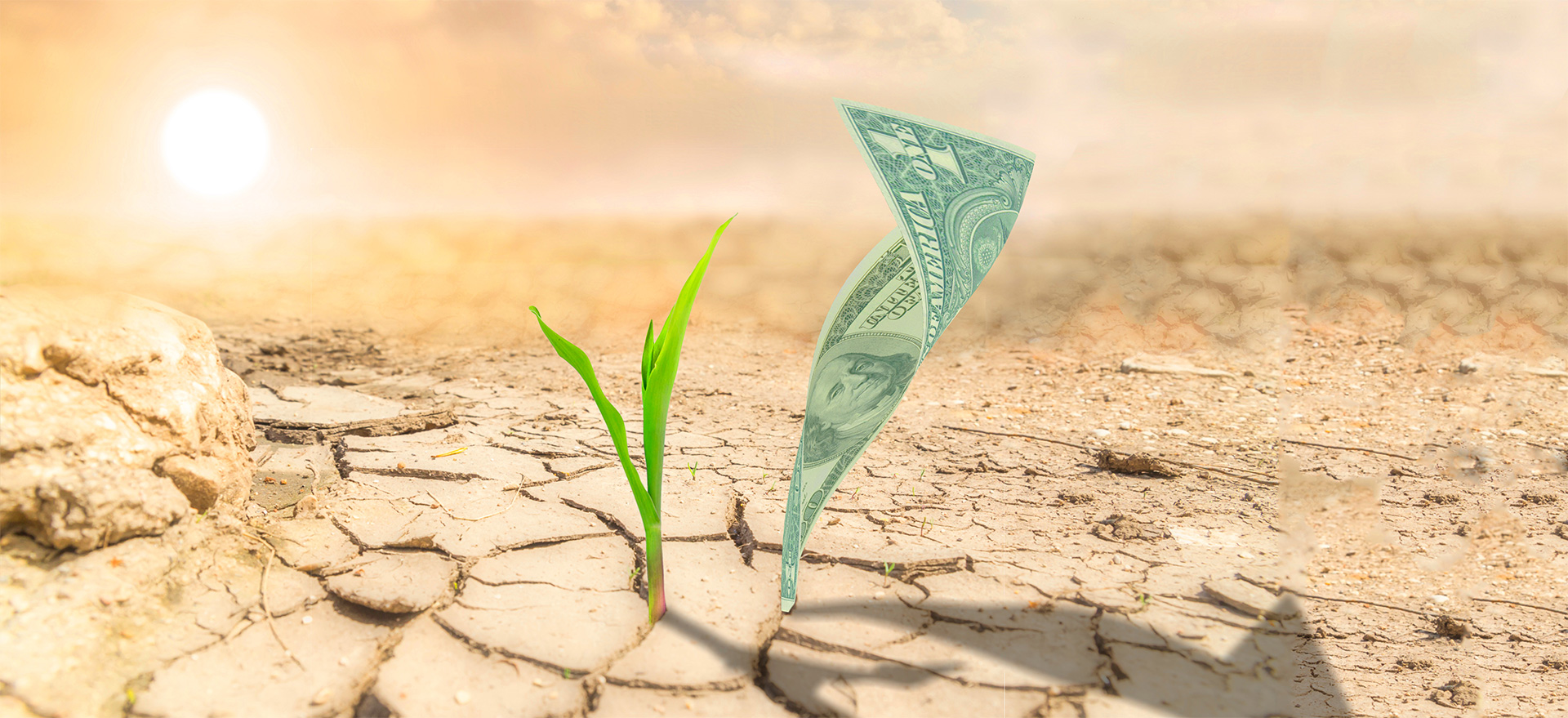 Supply chain risks from weather and climate, financing infrastructure risk reduction, and how measurement affects management when it comes to climate reporting were among the topics discussed at the Smith School on October 27 and 28, 2022. Roughly 30 participants, including University of Maryland professors, students, and representatives from financial institutions like the World Bank, T. Rowe Price, and PricewaterhouseCoopers were in attendance. 
"This set of Climate Finance Workshops was designed to build networks between University of Maryland researchers, including climate scientists, financial economists, and other researchers," says Russ Wermers, the Paul J. Cinquegrana '63 Endowed Chair in Finance and the director of the Smith School's Center for Financial Policy. He and the Chair of the university's Department of Atmospheric and Oceanic Science, Sumant Nigam welcomed the attendees to one and a half days of workshops last Thursday.
This time last year, top regulators warned climate change is an "emerging threat" to the stability of the U.S. financial system. That threat has much to do with why this meeting of the minds on climate finance came to be at Smith. Wermers says, "Smith School faculty contributed to seven workshops over the one and half days of this event." They were:
Investment Management and Climate Disclosures
Climate Reporting by Public and Private Corporations
The Interaction of Firms with Regulators with Respect to Climate Change
Assessing Freddie Mac's Mortgage Exposure to Climate Change
Supply Chain Risks from Climate Change
Machine Learning Tools to Understand Financial Markets in the Context of Climate Change and Other Risks
Educating Students to Prepare them for Future Careers that Involve Climate Finance
The end goal of the workshops was to hold an even bigger, similar event during the upcoming spring semester. More may be revealed concerning that in the next month or two.
Media Contact
Greg Muraski
Media Relations Manager
301-405-5283  
301-892-0973 Mobile
gmuraski@umd.edu 
About the University of Maryland's Robert H. Smith School of Business
The Robert H. Smith School of Business is an internationally recognized leader in management education and research. One of 12 colleges and schools at the University of Maryland, College Park, the Smith School offers undergraduate, full-time and flex MBA, executive MBA, online MBA, business master's, PhD and executive education programs, as well as outreach services to the corporate community. The school offers its degree, custom and certification programs in learning locations in North America and Asia.