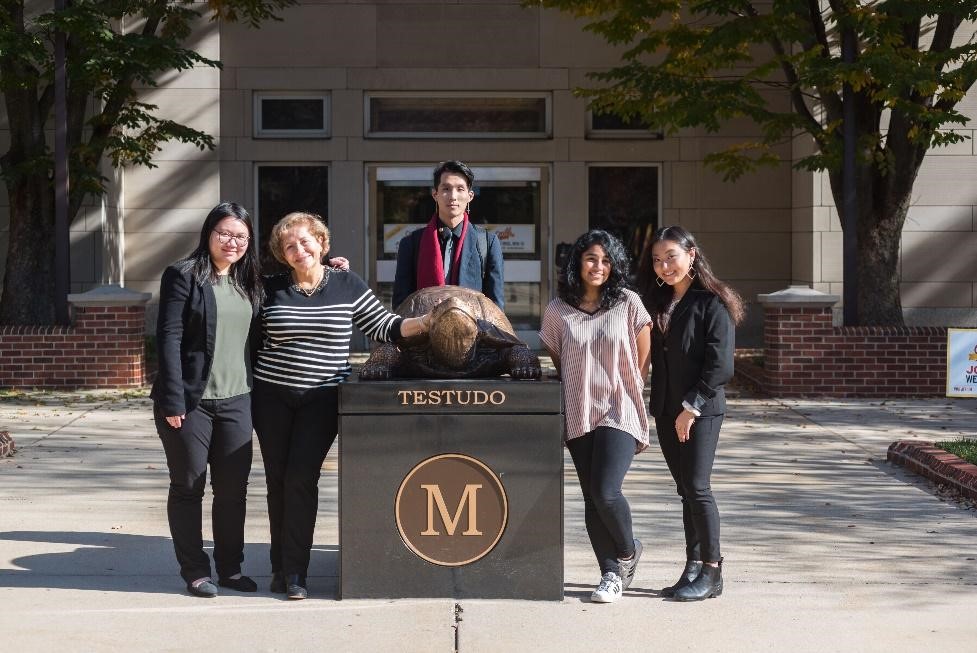 Greg Rafal, assistant director of the Center for Global Business, writes about the International Business Case Challenge at the University of Connecticut, held Nov. 13-17, 2019.
The University of Maryland's Robert H. Smith School of Business was represented by four undergraduate students at the 2019 International Business Case Challenge hosted by the University of Connecticut. This competition, which took place from November 13–17, 2019, included students from all around the world. Students were organized into teams with participants from other schools and countries in order to solve an international business case. 
Lily Li, class of 2022, an operations management and marketing major, represented Maryland Smith on the third-place winning team. Li stated that she was "glad to have had the privilege to interact and meet people from all over the world and develop solutions through our diverse perspectives." The other students that participated in this year's competition were Sandra Pattammady, class of 2021, Stephen Shin, class of 2021, and Lily Xiao, class of 2021.
Zeinab Karake, clinical professor in the department of decision, operations and information technologies, advised the Maryland Smith students. Karake has advised this competition for the past 5 years.
This event was supported in part by CIBE (Center for International Business Education), a Title VI grant provided by the U.S. Department of Education. As one of the 15 schools nationwide to host a CIBE grant, the Smith School serves as a national resource center and provides support for university students across the U.S. who seek to expand their knowledge of international business.
Media Contact
Greg Muraski
Media Relations Manager
301-405-5283  
301-892-0973 Mobile
gmuraski@umd.edu 
About the University of Maryland's Robert H. Smith School of Business
The Robert H. Smith School of Business is an internationally recognized leader in management education and research. One of 12 colleges and schools at the University of Maryland, College Park, the Smith School offers undergraduate, full-time and flex MBA, executive MBA, online MBA, business master's, PhD and executive education programs, as well as outreach services to the corporate community. The school offers its degree, custom and certification programs in learning locations in North America and Asia.