We're in the midst of a busy spring semester here at the Robert H. Smith School of Business. We are celebrating outstanding rankings for our online programs. We set new records for the number of master's students who landed jobs last year and our Office of Career Services is working to help students do the same this year. We are also celebrating our excellent faculty, with 24 recently recognized among the top 2% most productive in the world. We've already hired four new professors to join us later this year, and we're still recruiting others. One faculty member, Sam Handwerger, and a group of his students are working with the Prince George's County State's Attorney's Office to help fraud victims seek justice. We have expanded our Pitch Dingman business competition, run by our Dingman Center for Entrepreneurship, beyond the University of Maryland to other universities in our state.
Prabhudev C. Konana
Dean, Robert H. Smith School of Business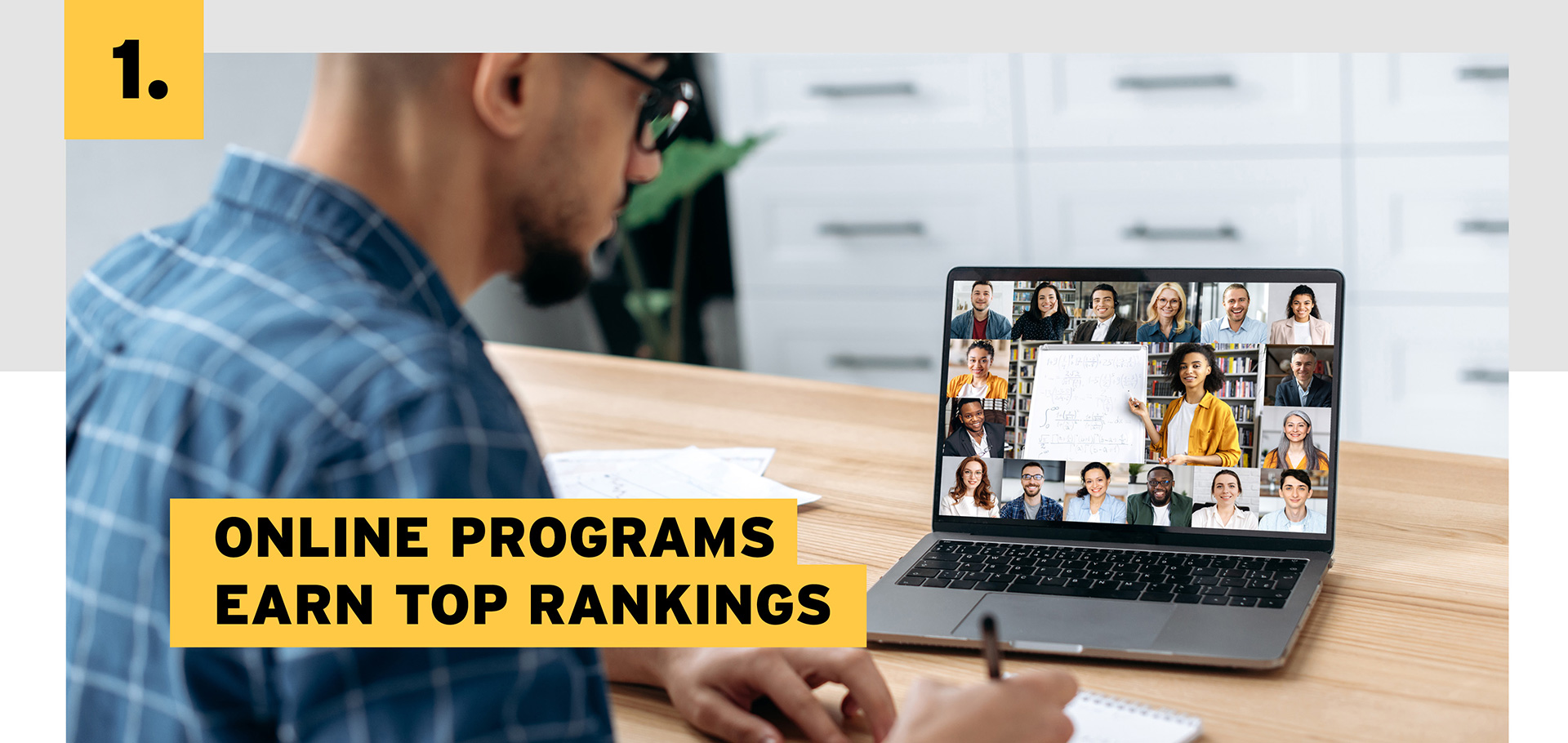 Online Programs Earn Top Rankings
U.S. News and World Report ranked Smith's online MBA program No. 12 in the nation for the second year running in its Best Online MBA Programs for 2023. The publication ranked Maryland Smith ranks No. 6 in marketing and No. 8 in business analytics in its specialty program rankings. Smith also earned a No. 10 ranking for veterans, No. 11 for general management and No. 16 for grad business. Fortune also ranked the Online MS in Business Analytics No. 4 in the country on its 2023 list. Read more.
Record Number of MS Students Land Jobs
Job placements for Smith students graduating from the business master's programs soared last year – in some programs, up more than 20%. More than 90% of 2022 job-seeking graduates from four of Smith's eight business master's programs accepted jobs, including 100% of graduates of the Master of Science in Accounting program. Read more.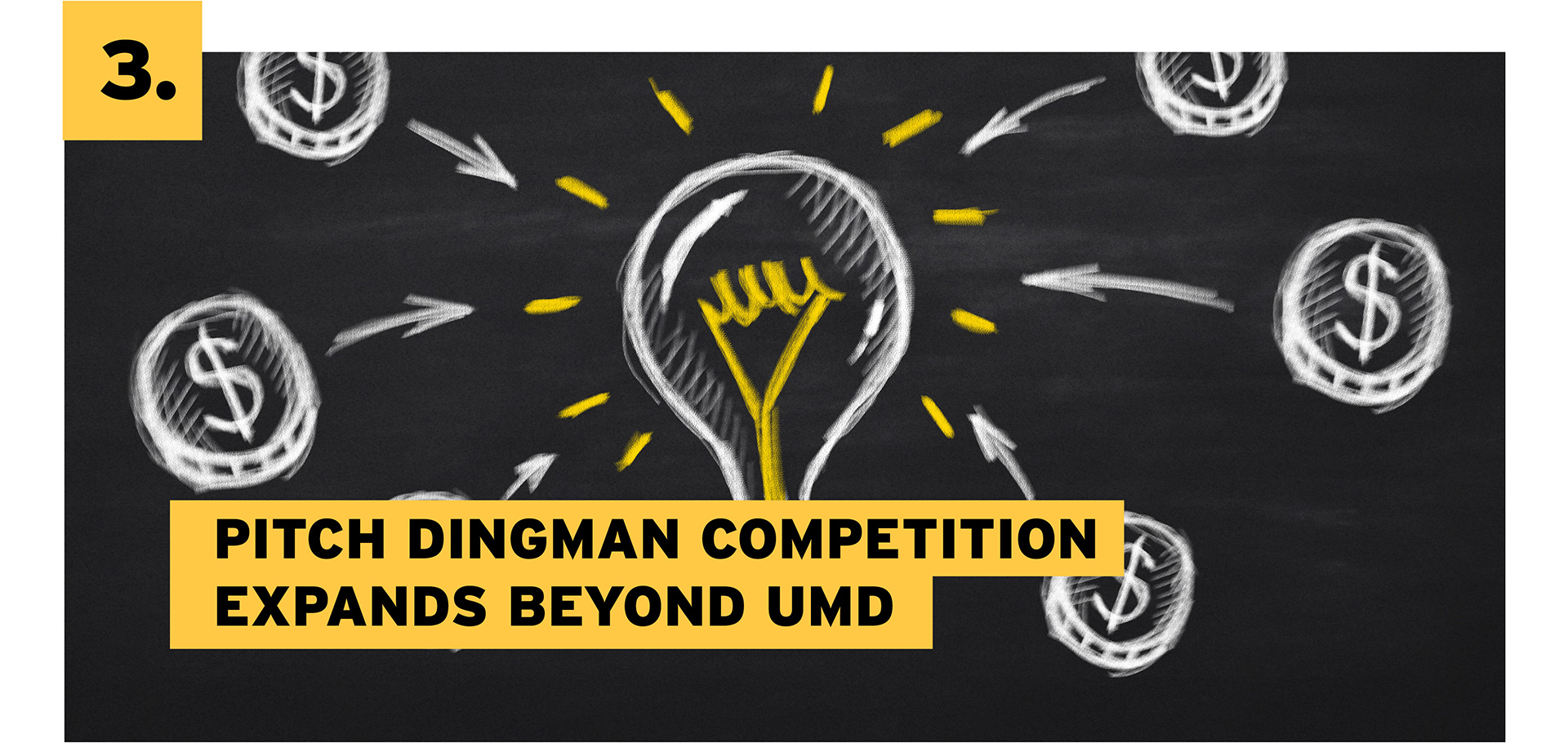 Pitch Dingman Competition Expands Beyond UMD
After hosting nearly a decade of "Shark Tank"-style student pitch competitions, Smith's Dingman Center for Entrepreneurship is expanding its annual Pitch Dingman Competition to include other University System of Maryland entrepreneurs. The center has added a $10,000 prize for the winner of the new USM All Stars Track, bringing the total prizes for the competition up to over $100,000.  Read more.
New Professors to Join Smith's Top-Ranked Faculty
Four new professors have already signed on to join the Smith School later this year, with more hires in the works. New faculty are Aneesh Rai (Wharton PhD '23) and Reuben Hurst (University of Michigan PhD '23) in management and organization;  and Eaman Jahani (MIT PhD '21) and Bharti Motwani (currently associate professor at NMIMS University, Mumbai) in decisions, operations & information technologies. They'll join Smith's top-ranked faculty, which includes 24 current and emeritus professors who were recently ranked among the top 2% of the most-cited scholars and scientists worldwide in a PLoS Biology study. Read more.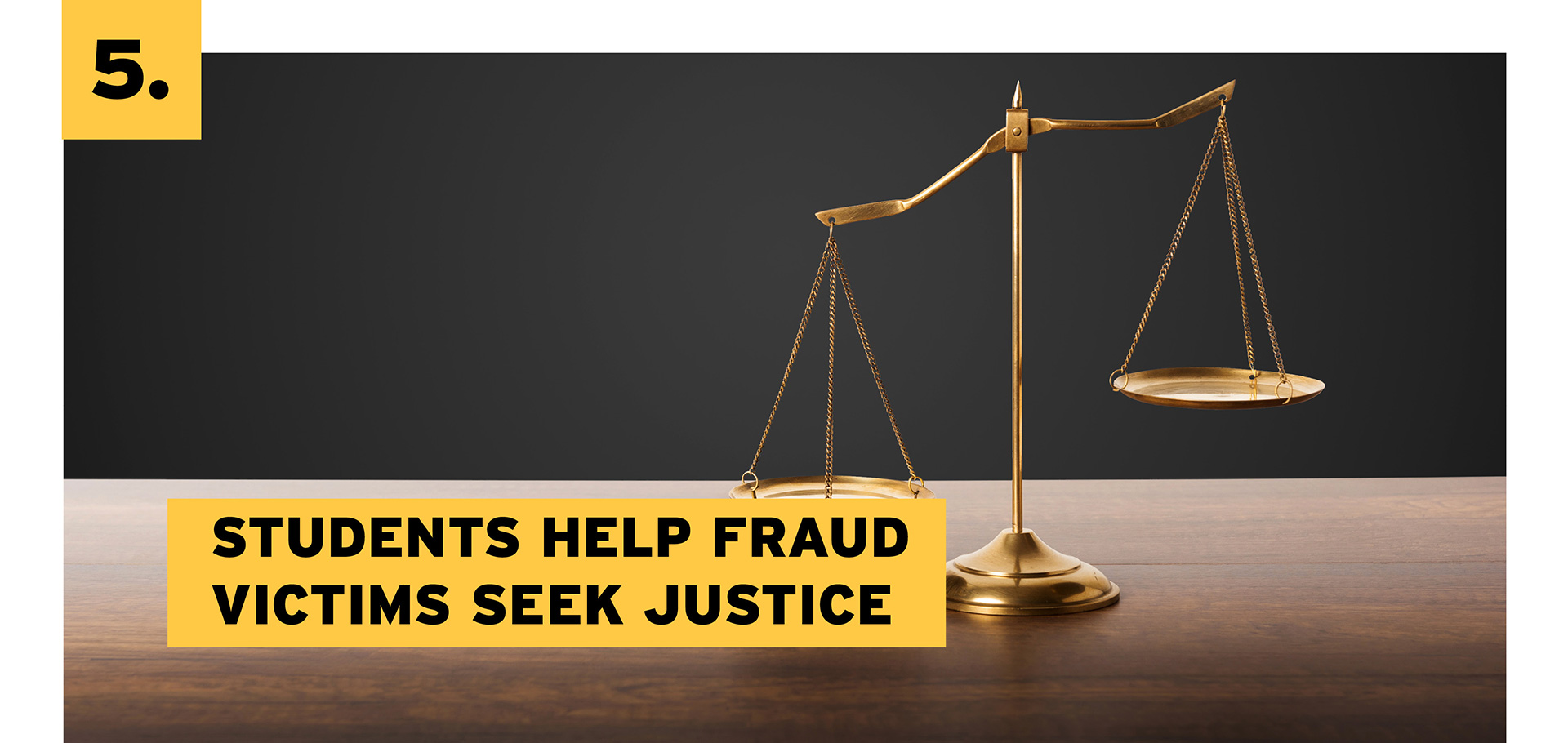 Students Help Fraud Victims Seek Justice
Smith students are working with the Prince George's County State's Attorney's Office, to help victims of financial fraud seek restitution. Led by CPA and accounting lecturer Samuel Handwerger, the Justice for Fraud Victims program gives students the opportunity to use forensic accounting to investigate real-life cases of fraud. Read more.
GET INVOLVED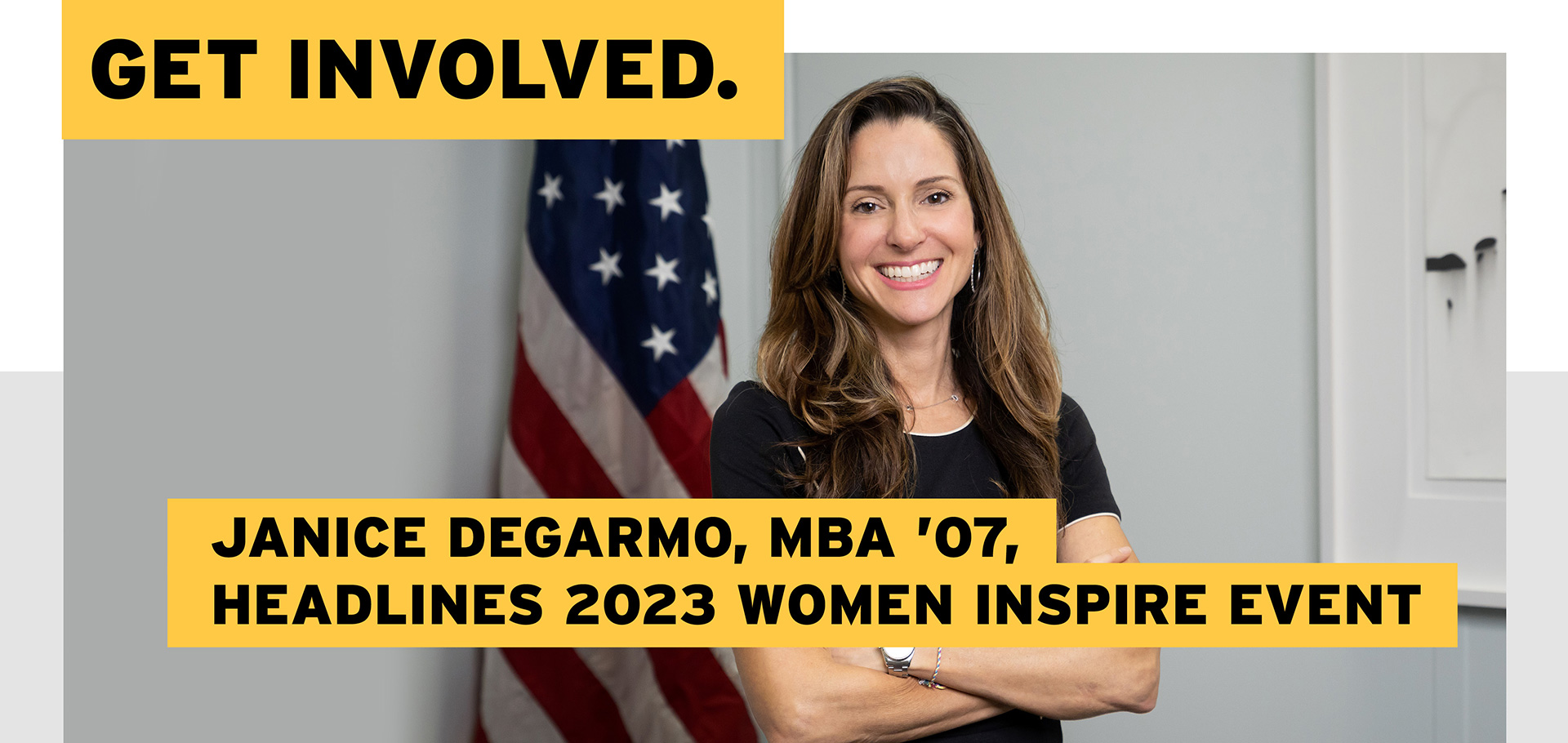 Janice deGarmo, MBA '07, Headlines Women Inspire Event
Maryland Smith will honor Janice deGarmo, MBA '07, director of the Office of Management Strategy and Solution at the Department of State, at this annual event to showcase alumnae leaders. The event will be held at the Samuel Riggs IV Alumni Center and include a conversation with deGarmo and networking. Read more.
WATCH: deGarmo's Advice for Career Transitions in 'Management in a Minute'
ATTEND
MARCH 2: Women Inspire takes place at Samuel Riggs IV Alumni Center, 6-8 p.m. REGISTER NOW
MARCH 7: CEO@Smith with Chris Kubasik '83, chair and CEO of L3Harris, an aerospace and defense technology innovator, speaks at Edward St. John Learning & Teaching Center, 5:30-7 p.m. REGISTER NOW
MARCH 9: Elevate! Diverse Founders: Access to Networks, hosted by the Dingman Center for Entrepreneurship. Hear from underrepresented entrepreneurs in two panel discussions and network with other attendees at Van Munching Hall, 6-8:30 p.m. REGISTER NOW
ENGAGE
VOLUNTEER: Terp Network Team: Join this Office of Career Services initiative to meet virtually with a current student for 45 minutes to help them refine their career outreach strategy. APPLY NOW
HIRE INTERNS: Work with Maryland Smith student interns this summer through the Center for Global Business' Marketing Maryland and Manufacturing Maryland internship programs. APPLY NOW
USE CONSULTANTS: Expand your business globally or solve an international business challenge with the actionable recommendations from a team of MBA or undergraduate student consultants. APPLY NOW
The University of Maryland's 24-hour fundraising event, Giving Day, takes place March 8. Alums, students, faculty, staff, parents and friends are asked to donate critical funds to advance the university's mission. At the Smith School, those gifts help us reimagine learning – for example, with new hybrid classrooms for better experiences for in-person and remote learning. Gifts also help the Smith School offer more scholarships to attract students, hire and keep top faculty, and support entrepreneurship, like the Pitch Dingman Competition awards.  #GIVINGDAYUMD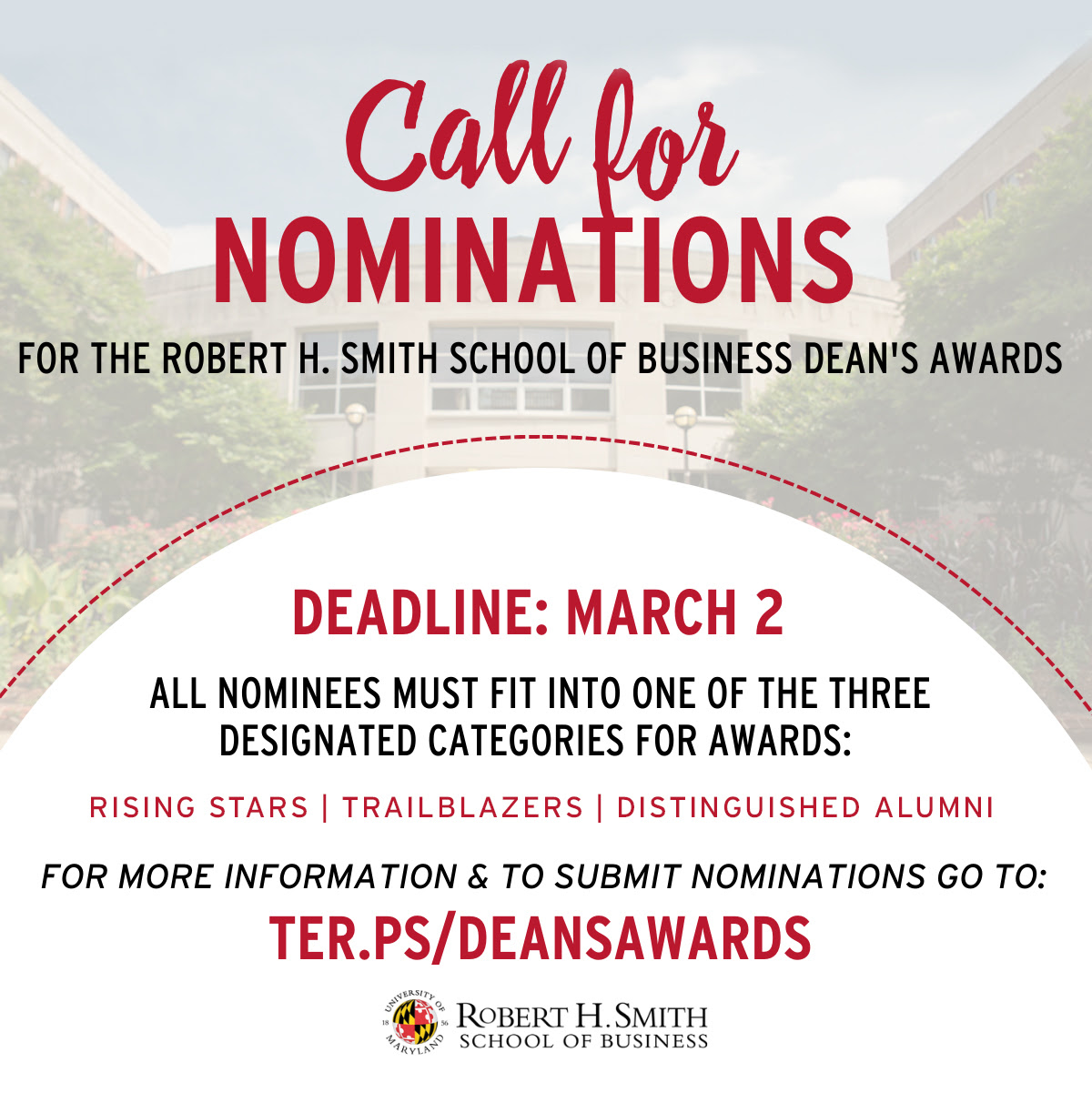 Media Contact
Greg Muraski
Media Relations Manager
301-405-5283  
301-892-0973 Mobile
gmuraski@umd.edu 
About the University of Maryland's Robert H. Smith School of Business
The Robert H. Smith School of Business is an internationally recognized leader in management education and research. One of 12 colleges and schools at the University of Maryland, College Park, the Smith School offers undergraduate, full-time and flex MBA, executive MBA, online MBA, business master's, PhD and executive education programs, as well as outreach services to the corporate community. The school offers its degree, custom and certification programs in learning locations in North America and Asia.