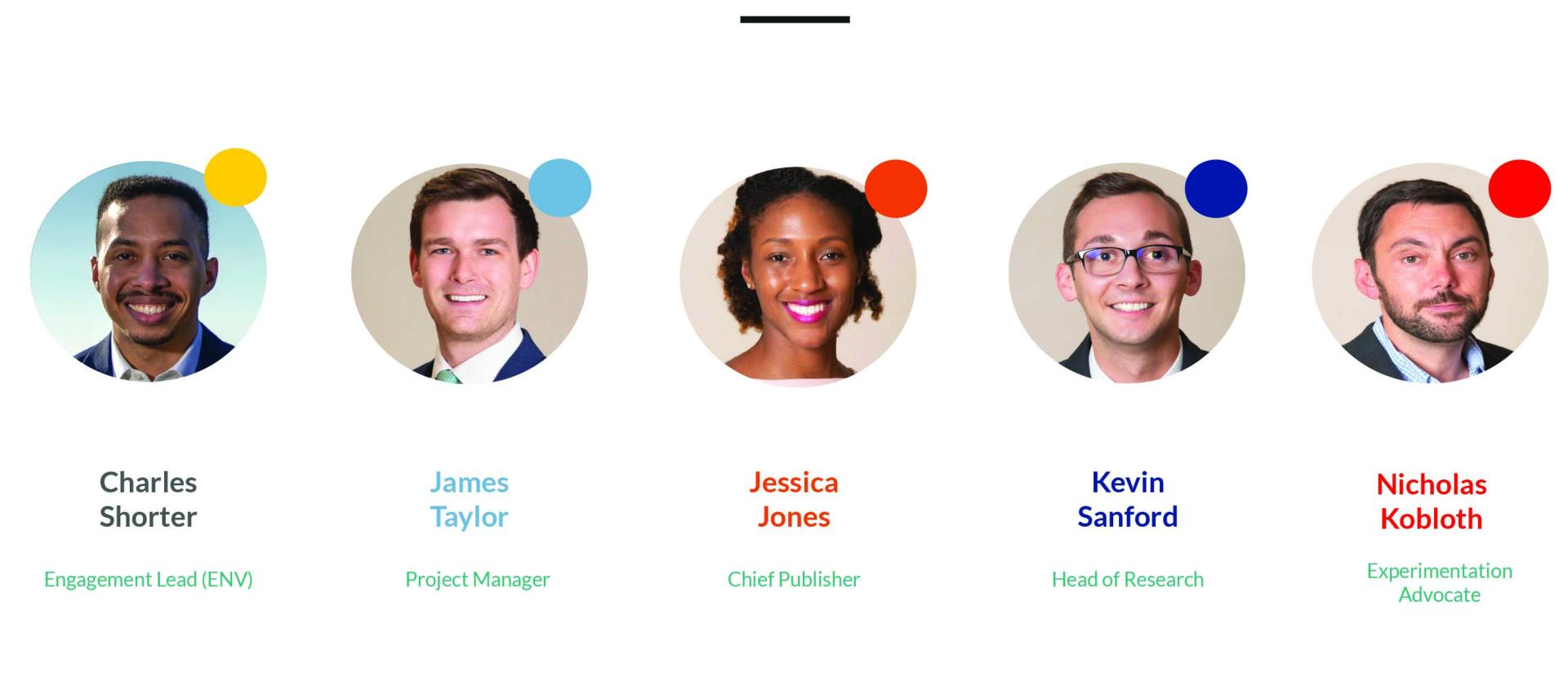 Are independent financial advisors equipped to provide recommendations on cryptocurrency? And can fintech offer solutions to advisors? A group of Maryland Smith Online MBA students sought to answer those questions in a recent action learning project (ALP).
The five-student team would spend 14 weeks exploring those questions and presenting a proposal to Envestnet, a fintech firm that provides a wide array of tools and platform integrations that comprise an independent advisor network.
The team – consisting of students Charles Shorter, Jessica Jones, James Taylor, Kevin Sanford, and Nicholas Kobloth – recommended that Envestnet offer solutions to bridge the gap between the consumer, the financial advisors, and fintech companies, and advised on how to create digital strategies to better serve the independent advisor networks. The recommendations ensured that advisors could still uphold their fiduciary duties, while improving the consumer's investment stack and providing better transparency to the consumer investing in cryptocurrency.
Shorter, who previously worked for Envestnet and led the analysis, said it was a great way to introduce fintech to students interested in wealth management and innovation strategy. "At the time, when we started the analysis for Envestnet, it was commonly thought that crypto had not been introduced by advisors in the wealth management space," he said. "But then as the research continued in the following months we spoke with individuals from trade floor and compliance teams at top-tier banking institutions who indicated they were already formulating and executing strategies around cryptocurrencies on behalf of financial advisors, which indicated there were early adopters at the institutional level."
Jones says she was excited to participate in the ALP project because of her personal interest in crypto. She currently works for the Eastern Transportation Coalition for the University of Maryland doing financial analyses, but with her MBA, she is hoping to steer her career toward a role that focuses on data and artificial intelligence. She says she enjoyed taking the raw data from their research and seeing how it all fit the greater picture. "Whether you like it or not, the world is moving forward with cryptocurrency," she says.
The students were advised throughout the program by Protiti Dastidar, associate clinical professor and associate area chair in finance at Maryland Smith.
For the team's full report, please read: Innovation Strategies for Digital Assets & Wealth Management.
–By Phillip Reamer. Reamer is a 2023 MBA candidate and Smith Fellow originally from Sykesville, Md. He worked for three years in the horticulture industry before beginning his MBA studies, most recently with Walt Disney World's horticulture team.
Media Contact
Greg Muraski
Media Relations Manager
301-405-5283  
301-892-0973 Mobile
gmuraski@umd.edu 
About the University of Maryland's Robert H. Smith School of Business
The Robert H. Smith School of Business is an internationally recognized leader in management education and research. One of 12 colleges and schools at the University of Maryland, College Park, the Smith School offers undergraduate, full-time and flex MBA, executive MBA, online MBA, business master's, PhD and executive education programs, as well as outreach services to the corporate community. The school offers its degree, custom and certification programs in learning locations in North America and Asia.