Victor Mullins
Associate Dean for Undergraduate Studies
Diversity Officer
Zeinab Karake
Associate Dean of Culture and Community
Clinical Professor
Diversity and Inclusion Committee
Faculty and Staff
The diversity and inclusion committee at Smith is comprised of Smith faculty and staff. This committee is formed to:
CREATE a vision statement that transforms Smith;
EXPAND the existing portfolio of experiences for diverse students at Smith; and
DIVERSIFY the voices of leadership and decision-making at Smith.
To request more information and to inquire about joining the committee, email Jeanette Snider at jcsnider@umd.edu.
Melanie Ashton
Assistant Director
Undergraduate Programs
mlee19@umd.edu
Shannon Broughton
Employer Relations Program Manager
Office of Career Services
sbroughton@umd.edu
Sherri Campbell
Assistant Director, Exec. Assistant to Assistant Dean
Office of Career Services
slcamp50@umd.edu
Darrell Claiborne
Director
Smith Operations
dclaibor@umd.edu
Nicole Coomber
Associate Clinical Professor
Management & Organization
ncottre@umd.edu
Rachel DiDonna
Program Coordinator
QUEST Honors Program
rdidonna@umd.edu
Nima Farshchi
Director
Center for Social Value Creation
farshchi@umd.edu
Mark Forrest
Program Director
Office of Development and Alumni Relations
maf31@umd.edu
Ebony Fullwood
Associate Director
Undergraduate Programs
efullwoo@umd.edu
Mary Beth Furst
Associate Clinical Professor
Marketing
mbfurst@umd.edu
Zeinab Karake
Clinical Professor
Decision, Operations & Information Technologies
zkarake@umd.edu
Joyce Koo
Coordinator
Ed Snider Center for Enterprise and Markets
joyceck@umd.edu
Kristin LaRiviere 
Associate Director
Undergraduate Programs
klarivie@umd.edu
Adam Lee
Associate Clinical Professor
Decision, Operations and Information Technologies
adamlee@umd.edu
Millicent Locke
Associate Director of Marketing
Office of Marketing Communications
mlocke@umd.edu
Victor Mullins – DIVERSITY OFFICER & COMMITTEE CO-CHAIR
Associate Dean
Undergraduate Programs
vmullins@umd.edu
Maria Pineda
Director of Admissions, Full-Time MBA
Master's Program Office
mpineda@umd.edu
Greg Rafal
Assistant Director, Global Programs
Center for Global Business
grafal@umd.edu
Doireann Renzi
Pedagogy Expert
Office of Transformational Learning
dhobbs@umd.edu
Justin Reyna
Lecturer
Department of Logistics, Business and Public Policy
jreyna@umd.edu
Jessica Roffe
Assistant Director
QUEST
jroffe@umd.edu
Allison Schwarz
Executive Director, Alumni Relations
Office of Development and Alumni Relations
aschwa99@umd.edu
Tori Shay
Assistant Director
Undergraduate Programs
vshay@umd.edu
Jeanette Snider – COMMITTEE CO-CHAIR
Associate Director
Undergraduate Programs
jcsnider@umd.edu
Michael Sparrow
Manager
Smith Operations
msparrow@umd.edu
Amy Swann
Director of Specialty Master's Programs
Master's Program Office
amyswann@umd.edu
Pam Talbott
Coordinator
Office of Transformational Learning
ptalbott@umd.edu
Smith's Black Agenda
Jeanette Snider, Mark Forrest, Nicole Coomber, Melanie Ashton, Darrell Claiborne
Smith Pride Committee
Rachel DiDonna, Greg Rafal, Jeanette Snider
Faculty resource development around anti-racism in the classroom
Doireann Renzi
Dis/Ability and Accessibility Committee
Tori Shay, Ebony Fullwood, Jeanette Snider, Kristin LaRivere
Diversity and Equity Council
Smith Student Committee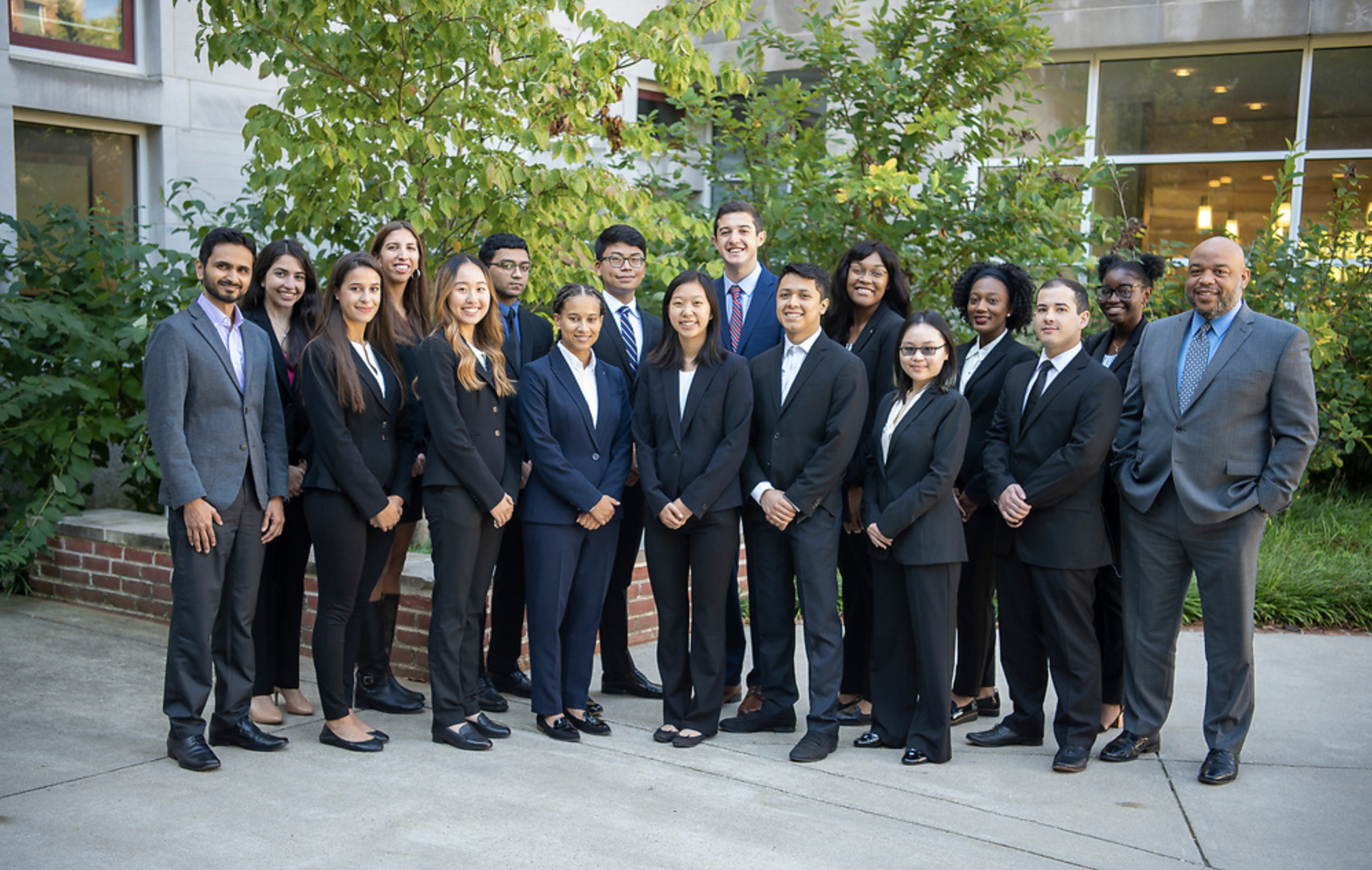 The students at Smith are dedicated to creating a truly welcoming environment in Van Munching Hall. The Diversity and Equity Council (DEC), overseen by Jeanette Snider, is comprised of graduate and undergraduate students who care deeply about the experiences of diverse students within our community. Their goals are to:
REPRESENT the collective views of the student body;
FACILITATE interaction within the community at large; and
UNITE Smith so that we may thrive together, rather than struggle separately.
To learn more about the DEC, email Jeanette Snider at jcsnider@umd.edu.
Frances Ampah, Full-Time MBA
Camille Burt, Undergrad
David Caceres, Undergrad
Rishi Chary, Undergrad
Nicole Chen, Undergrad
Talita Fernandes de Oliveira, Undergrad
Lucas Gicom, Full-Time MBA
Karen Hao, Undergrad
Armand Hodge, Part-Time MBA
Abaan Kermani, Undergrad
Soda Lo, Undergrad
Ray Mizui, Undergrad
Maya Mudambi, PhD
Srikanth Ramachandran, Executive MBA
Katherine Robinson, Undergrad
Devin Srinvas, Undergrad
Jeremy Stein, Undergrad
Callie Wen, Undergrad
Malcolm Woodbury Undergrad
#SmithSpeaks

Purpose: To create and promote filmed informational testimonials of Smith community members for Black History Month, Women's History Month, APIDA Heritage Month, and Pride Month.

DEI Thought Leadership

Purpose: To improve Smith's diversity website so that it serves as an accessible, centralized repository for DEI information

Pulse Check

Purpose: To collect regular data on how students are functioning throughout the year to ultimately improve the students' experience at Smith

Recruitment

Purpose: To incorporate feedback from the Inclusion Accountability & Oversight Coalition (IAOC) audit and ensure the inclusion of new undergraduate and graduate students from diverse backgrounds
Ally Education

Description: Working to educate the Smith Community on how to be allies to various minority communities both in and out of the workplace
Members: Nicole Chen, Lucas Gico, Devin Srinivas, Jeremy Stein

Neurodiversity Education

Description: Seeking to educate the Smith community on how to empathize with members of the disabled community members and facilitate inclusive spaces for differently-abled Smith community members
Members: Camille Burt, Soda Lo, Frances Ampah, Katherine Robinson

Cross-Cultural Food Celebration 

Description: Planning a Spring Semester event for the purpose of bringing the Smith community together to celebrate cultural differences and share cuisines from the various cultures that make up Smith
Members: David Cáceres, Lucas Gico, Soda Lo, Abaan Kermani, Rishi Chary

Diversity Dialogue

Description: Seeking to address inclusiveness, as well as prompt discussion, listening and a greater understanding of the campus community through various mediums including #SmithSpeaks, iSmith, and discussions within classrooms.
 Members: Rishi Chary, Ray Mizui, Talita Fernandes de Oliveira, Callie Wen, Karen Hao

University-Wide D&I Outreach

Description: Working to partner with D&I groups across the university to promote diversity & inclusion in all career path

Camille Burt, Abaan Kermani, Karen Hao, Srikanth Ramachandran
Transfer Student Focus Groups

Purpose: Creating a space for Smith transfer students to share their experiences with peers and administrators in an effort to inform Smith administration on how to best improve the design of the Transfer Student Experience 
Results: Formal drafted and presented recommendations for improving the transfer program after successful focus groups held in collaboration with the Dean's Student Advisory Council (DSAC) 

Pronoun Workshop

Purpose: Encouraging Smith faculty and staff to better support gender identity at Smith by educating them on pronouns, how they vary among individuals, and how to appropriately use pronouns in and out of the classroom
Results: Held successful workshop resulting in the addition of pronouns to a number of class syllabi and professor ELMs accounts

International Game Night

Purpose: Providing international students at Smith with a safe space to practice casual English
Results: Planned full-scale game night with large number of RSVPs (cancelled due to COVID-19)

Smith DEI Data Analytics

Purpose: To build an infrastructure for Smith to make data driven decisions after highlighting a thorough analysis of grade & recruitment data
Results:

Successfully built a tableau dashboard that highlights the recruitment trends of International students from the company/industry perspective as well as the actual position
Identified grade data averages by area to highlight patterns of low performing students coming from certain areas in order to figure out why and allocate resources more effectively
Within tableau, administrators can now search a class, and see the grading distribution between transfer students and non-transfer students
Equity in Career Services
Purpose: To identify any inequitable gaps in Smith's Office of Career Service (OCS) resource and service offerings and make recommendations for improvements.
Results: Learned that OCS does not have gaps in resources, but needs support in disseminating and advertising resources to a targeted audience. Established an ongoing and collaborative relationship.
Deliverable: OCS Initiative Task Force Results Summary
Voting and Political Education
Purpose: To ensure the Smith community is aware of the American voting/registration process and provide unbiased resources to educate about political information and how politics relate to business.
Results: Developed and disseminated a Voting and Political Education resource for the Smith community
Deliverable: Voting Equity
Inclusion Accountability & Oversight Coalition (IAOC)
Undergraduate Student Committee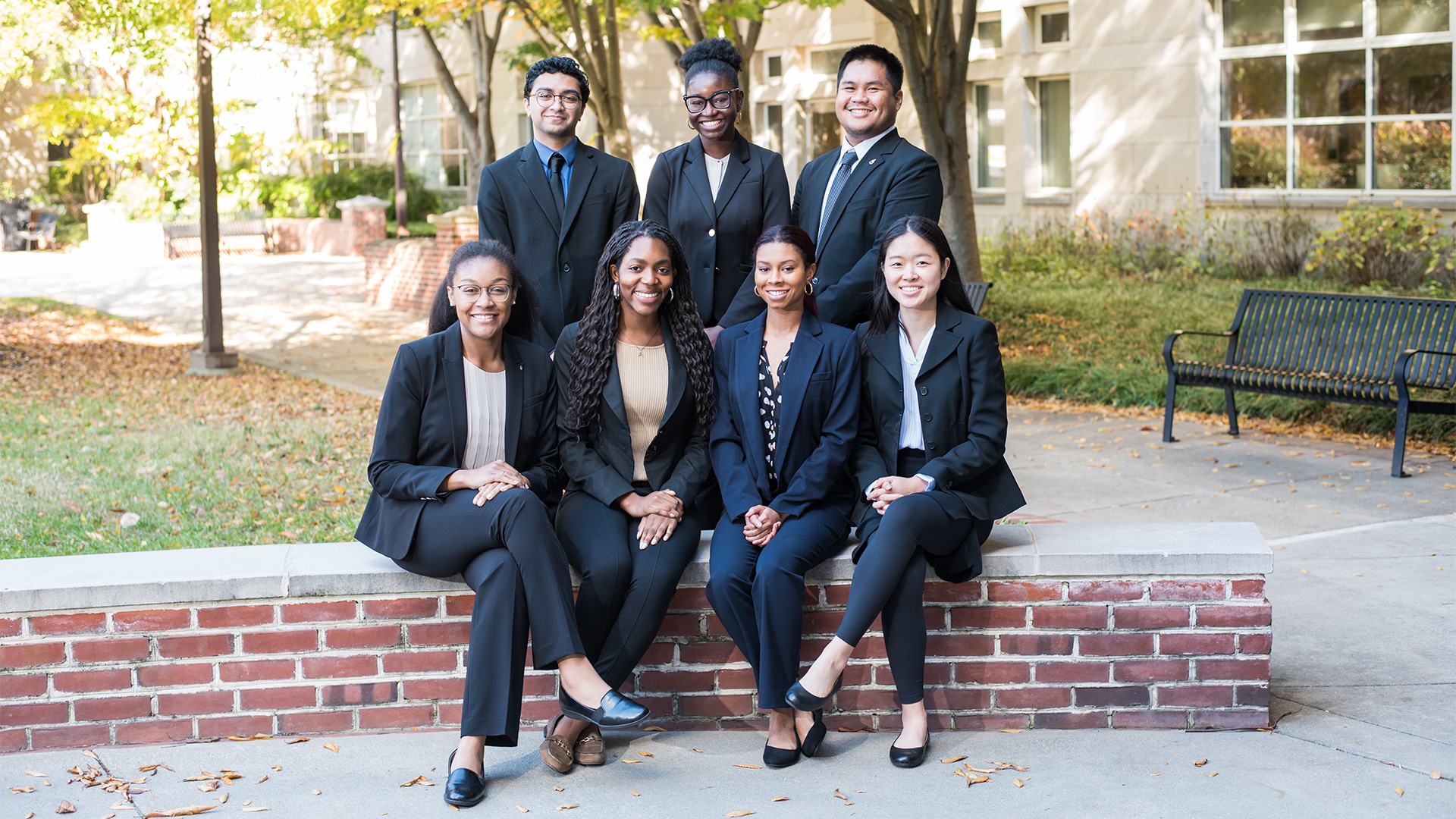 Smith Student Leaders from the organizations of Dean's Student Advisory Council (DSAC), Smith Undergraduate Student Association (SUSA), and the Diversity Empowerment Council (DEC) unified together to found the Inclusion Accountability and Oversight Coalition (IAOC). The IAOC is responsible for holding Smith leaders and the community accountable to building a truly diverse, equitable, and inclusive environment. The IAOC leverages its scale of influence to champion projects that push the status quo of the Smith community closer to its ideals in DEI. Their pillars are:
Accountability of participating organizations and those within our purview. 
Collaboration on both small and large-scale projects on advancing DEI within smith
Representation of student voices within the Smith community organized to address their concerns. 
To learn more about the IAOC, email the chair, Alexia Ayuk, at ayukalexia@gmail.com.
Alexia Ayuk, SUSA, DSAC
Rishi Chary, DEC
Emmanuel Corporal, DSAC
Alexandra Hargrett, SUSA
Soda Lo, DEC
Katherine Robinson, DEC, DSAC
Paula Shin, SUSA
Internal and External Audits
Each fall semester, member organizations will conduct an internal audit to diagnose key problems and inform the external auditing party of the current state in regard to DEI. The external audits will measure the progress made in the interim and identify areas of improvement from an unbiased perspective.
Fall 2021 Internal Audit Summaries
Each spring semester, member organizations will be audited by others on IAOC who have been removed from the organization for at least 1 full semester and/or have never been a part of that organization. The external audit serves to diagnose key problems within the organization and inform the Smith community about the status and progress of DEC, DSAC, and SUSA.  The ultimate goal is to ensure all Smith organizations are continuously striving to be more equitable and inclusive. The external audits summaries will be published at the end of April.
Older Audit Summaries: