Jacqueline Manger Directory Page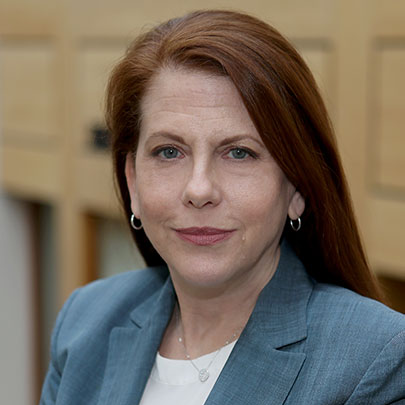 Jacqueline Manger
Managing Director, Ed Snider Center
MBA, University of Maryland
Contact
---
Jacqueline Manger joined the Ed Snider Center in 2018 as an executive fellow. She became managing director in 2020 to provide executive management to the teams responsible for program and curricula development, financial and grant reporting, and media and marketing. Working closely with the center's founding director, she is focused on expanding the center's impact within the Smith School community, across campus, and throughout the region. Manger is passionate about the role that free markets play in society allowing for individuals to lead purpose-driven careers and lives of their own creation. Cultivating and maintaining relationships with like-minded organizations and leaders like the Snider executive fellows is important to her.
Before joining the center, Manger was CEO of Sacramento-based consumer fintech startup New Wallet. During this time she began instructing undergraduates and taught the Lean Canvas in the center's SELF program. Prior to her startup experience Manger spent 20 years in the investment management industry including growing two firms alongside their founders. She held CFO, COO and CCO roles with hedge fund manager West Creek Capital and private family office Rockport Capital. She began her investment career on the equity trading desk at New York-based hedge fund Caxton Corporation.
Manger's first career was in the performing arts where she found success as an actress on stage and in commercials and as a director/choreographer. Currently an active arts advocate, she serves on the board of Olney Theater Center, Maryland's official state summer theater, and was a past chair and board member of the Arts and Humanities Council of Montgomery County. She was recently appointed by the Montgomery county executive to the MidCounty Citizens Advisory Board. A proud TERP, Manger received an MBA from UMD's Robert H. Smith School of Business, a BS in economics from Virginia Commonwealth University and an accounting certificate from University of Maryland University College. While an executive MBA she was recognized by Poets and Quants Best EMBA's and received the Martin Sullivan Exemplary EMBA Award in recognition of excellence in scholarship, leadership, and character.