The Terp Startup Fellows program is the Dingman Center's newest effort to accelerate our most promising student startups. Building on the success of the Terp Startup summer accelerator, the recipients of this prestigious fellowship are founders who have demonstrated strong commitment to their ventures and the ability to innovate as they push towards commercialization. As fellows, these student founders develop clear milestones as they work on their ventures for at least 10 hours per week in the center throughout the academic year.
The program features four key elements:
Non-dilutive seed funding up to $20,000
Access to office space
Ongoing advising
Access to the Dingman Center Mentor Network
Students who demonstrate exceptional growth and drive during Terp Startup in the summer may be considered as candidates for extended access to resources as Terp Startup fellows in the fall.
The program is funded by a generous gift from Bill Boyle '81, donor and chairman of the Dingman Center's advisory board, who has also served as a venture mentor to members of the Terp Startup cohort and a coach in Pitch Dingman Competition. Learn more about Boyle's vision for the program in our press release.
2020-21 Fellows
Athenus Financial Group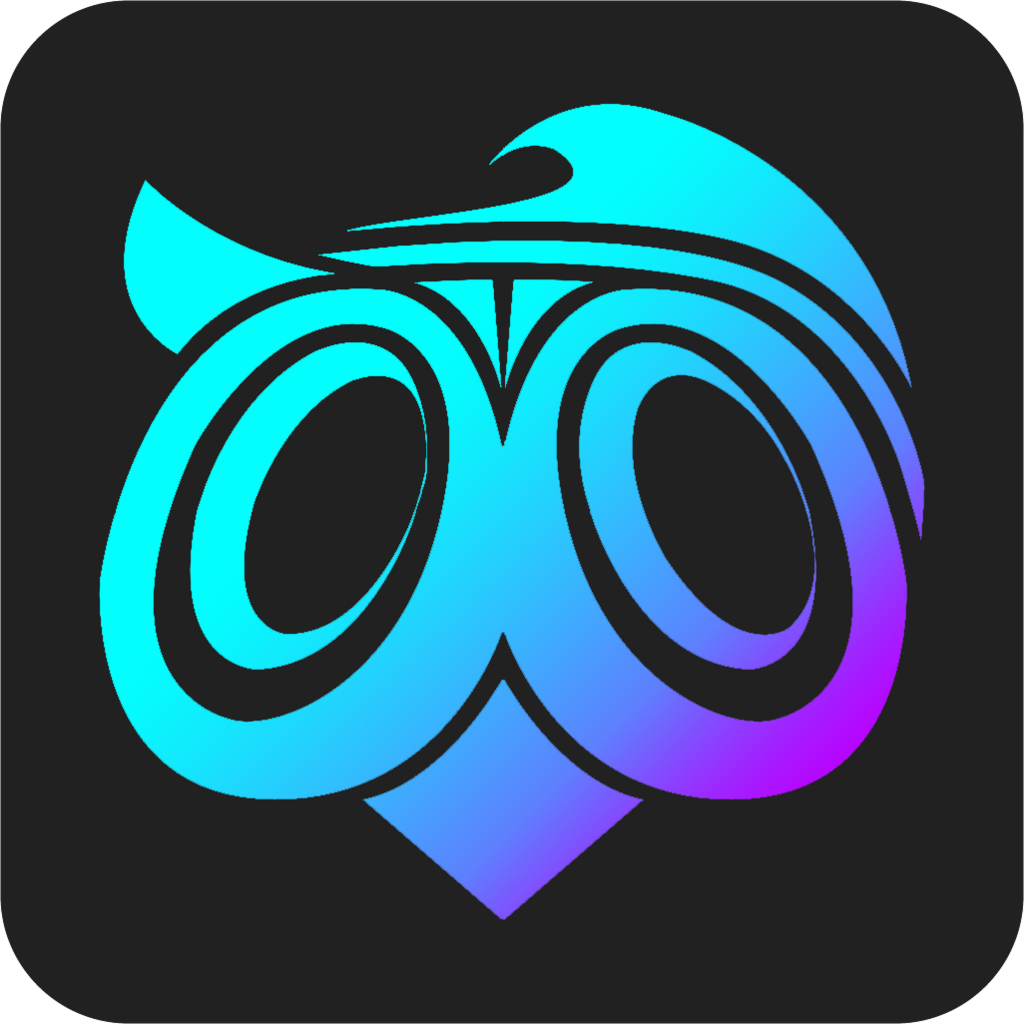 Athenus Financial Group, founded by Cameron Williams '21 and Damian Shaw '24, is a fintech application that allows its users to easily trade foreign exchange. It is powered by Machine Learning AI, which allows users to analyze price data in seconds and then place successful trades without having to learn the market themselves. Williams participated in New Venture Practicum during the 2021 spring semester and the team also competed in Pitch Dingman Competition 2021 semifinals as well as Terp Startup Accelerator in 2021. Athenus Financial Group was chosen as the recipient for the 2021 Jason '96 & Jamie Cohen Entrepreneurship Fund Award ($1,000). The team has also raised over $11,000 through a crowdfunding campaign.
Aurora

Aurora was founded in 2017 by Sydney Parker '18, Imani Rickerby '17, and Jasmine Snead '18, MBA/MPP 2021. Aurora designs inclusive athletic apparel and hosiery for dancers and ice skaters of all skin tones and sizes. The Aurora team won the $15,000 grand prize at the 2019 Pitch Dingman Competition. They also participated in Terp Startup Accelerator in 2018. The Aurora team has raised $13,000 for black and brown dancers and ice skaters through the Perform In Color virtual showcase.
BraceLint
BraceLint is a commercial goods company that produces a patent-pending, flat-fitting, and pocket-sized version of the lint roller for professional pet parents on the go! We all have important moments in life where we need to dress to impress and founder Daniel Raithel '20 is on a mission to keep you confident and prepared, even when you aren't. BraceLint has been through all of the Dingman Center for Entrepreneurship's programs including Spark, Dingman Jumpstart, New Venture Practicum, Dingman Fridays, Terp Startup Accelerator, Pitch Dingman Competition (top 5 finalist) and is now selling on Amazon along with testing in select stores throughout Maryland and Virginia.
Door Robotics
Door Robotics, co-founded by Joshua Ermias and Colgate University 2019 graduate Patrick Crowe, is a 360-camera indoor capable drone company. The company created a drone with Roomba-like functionality and a follow-me feature that optimizes the capture of quality video and photo shots with a 360 view. Door Robotics participated in Terp Startup Accelerator in 2020 and also started as a Fellow in 2020. The team placed as finalists in the 2020 Pitch Dingman Competition and Ermias was selected to receive the Rudy Award for Student Entrepreneur of the Year in 2021.
Fancy & Spicy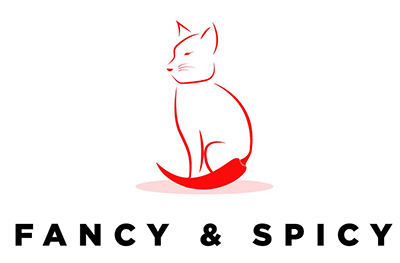 Fancy & Spicy, founded by Brin Xu, PhD '22, is a digital culinary platform, emphasizing authentic Chinese food through a food blog, website, and published cookbook. Xu plans to offer different kinds of online cooking classes with a variety of recipes to make healthy cooking accessible to everyone. Fancy & Spicy won the $15,000 grand prize in the Pitch Dingman Competition 2021 Main Street Track and also participated in Terp Startup Accelerator in 2021.
The Sustainable Socialite

The Sustainable Socialite sells curated vintage/vintage style pieces and upcycled fashion to help you stand out from the crowd while standing up to fight fast fashion. Founder Sarah Lader believes in bringing life back to old clothing items to keep them out of landfills and to prevent people from shopping for new items, which contributes to 108 million tons of non-renewable resources wasted every year. Their items are handpicked, one-of-a-kind, and feature modern yet eclectic vibes to spice up your wardrobe!
Vitalize

Vitalize, founded by Sanketh Andhavarapu '23 and Veeraj Shah '21, is a digital wellness platform specifically for clinicians. Vitalize aims to improve the well-being and professional satisfaction of clinicians by providing them with engaging evidence-based wellness modules specific to working in healthcare, and help hospitals deliver more accessible staff well-being programs. Vitalize participated in Terp Startup Accelerator in 2020 and was a Pitch Dingman Competition quarterfinalist in 2021. Shah was also named as the 2021 Gates Cambridge Scholar and both founders were featured in DC Inno 25 Under 25 in 2020. Vitalize is currently conducting a hospital pilot at Midland Memorial Hospital for 150 nurses and has other larger pilot programs in the works.
Memley – Steven Jettoo '20
Memley(formerly NuroSTREAM), co-founded by computer science student Steven Jettoo (CEO) and alumna Kirsten "Sage" Newman '15 (COO), is an education-technology startup that aims to enhance students' learning curve by streamlining educational content, easing access to efficient learning tools, and captivating minds. Their learning platform, Memley, features research-backed memory-enhancing tools that enable students to experience significant academic gains in major content areas as well as assist educators in a reduction of instructional time spent on skill and drill assessments of core knowledge.
With funding from the Terp Startup Fellows program, Jettoo launched a paid pilot with Jersey City Global Charter Schools to utilize Memley as part of their everyday classroom environment. The data from the case study will create a path to attracting new schools to their platform. The founder is seeking to utilize funds to hire a full-time CTO to help scale the company as ongoing partnerships with new school systems are established.
ENLY – Tom Savransky '20, Jonathan Schneider '20
ENLY(umbrella company "Savvy Tech") is a fashion tech startup led by a Maryland Smith senior finance student Thomas Savransky (CEO), a Maryland Smith senior finance and info-systems double major Jonathan Schneider (COO). Over the past two years, the founders have been developing their app, ENLY, to allow fashion customers to try on and buy designer clothing in a virtual marketplace. A key feature of the app is technology that will allow users to submit a selfie and their measurements to render a 3D avatar that will determine clothing fit. The founders hope that ENLY will reduce clothing returns and encourage sustainability in fashion.
Through funding from the Terp Startup Fellows program, the ENLY team was able to attend strategic fashion shows and forge connections with retailers and investors to help refine their business model. They also completed the development of their app and redesigned their website.