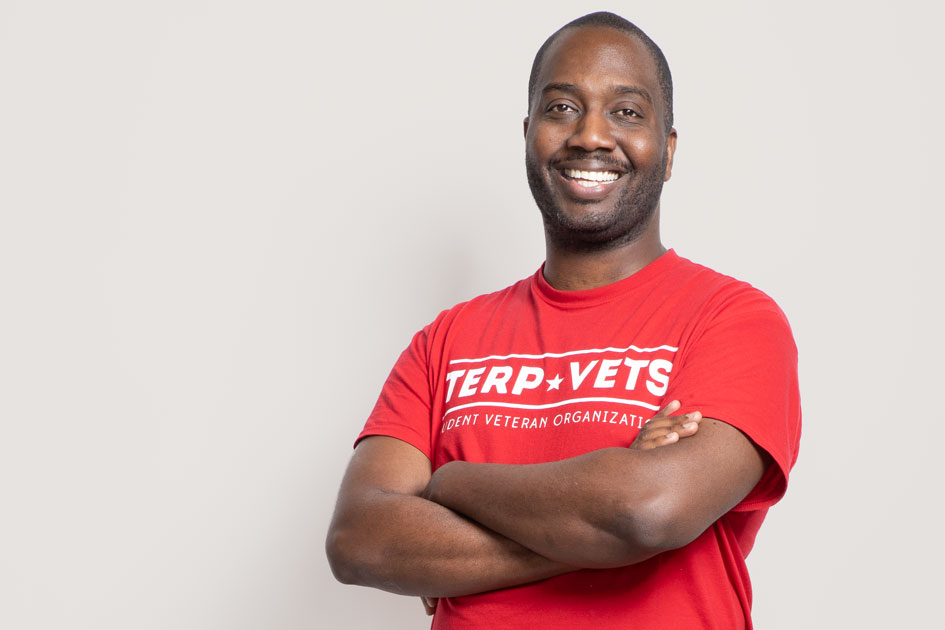 A passion for finance started with a 1980s television series for Marwin Glenn '17, MS '19. "I used to watch Family Ties with Michael J. Fox," says Glenn, a Master of Finance candidate with an undergraduate degree in international business. "He was always focused on his end goal, being successful."
Glenn liked the mindset, so he started investing when he joined the U.S. Marine Corps in 2005. "I bought in securities just to get a little experience," he says.
Following a nine-year military career, Glenn enrolled at the University of Maryland's Robert H. Smith School of Business to continue his education. As a graduate student, he also earned a spot managing the school's Global Equity Fund.
About 20 students from the part-time MBA and Master of Finance programs are selected to oversee the limited-enrollment fund, which invests primarily in companies outside the United States.
Participating students, who meet weekly at Smith's Washington, D.C., campus in the Ronald Reagan Building, are assigned roles in operating the fund, either as portfolio managers or equity analysts specializing in a specific geographic area or industry such as technology or telecommunications.
Glenn said the experience boosted his confidence as an investor and helped him feel part of a close-knit community. "I like being a student here at the University of Maryland," he says. "I love the community. I love my fellow students. You don't always get that at certain places."
Media Contact
Greg Muraski
Media Relations Manager
301-405-5283  
301-892-0973 Mobile
gmuraski@umd.edu 
About the University of Maryland's Robert H. Smith School of Business
The Robert H. Smith School of Business is an internationally recognized leader in management education and research. One of 12 colleges and schools at the University of Maryland, College Park, the Smith School offers undergraduate, full-time and part-time MBA, executive MBA, online MBA, specialty master's, PhD and executive education programs, as well as outreach services to the corporate community. The school offers its degree, custom and certification programs in learning locations in North America and Asia.