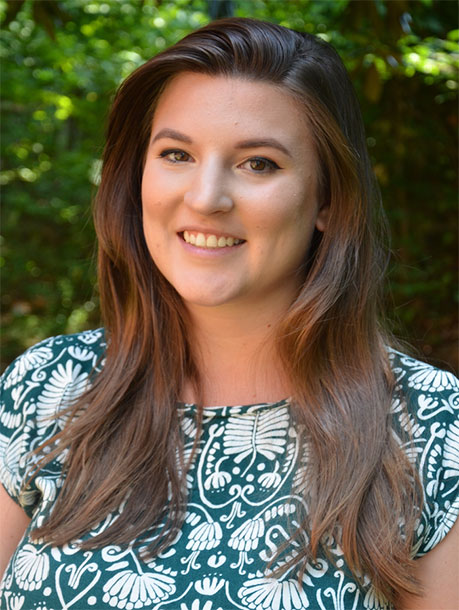 Lee-Ellen Myles believes businesses are ideally positioned to leverage their influence to make impactful change.
It's a belief that has been validated in her coursework at UMD and Maryland Smith, and during her 2021 summer internship with Council Fire, a consulting firm that works to help purpose-driven organizations thrive by creating lasting economic, social and environmental value.
Myles is currently pursuing a dual master's degree – an MBA at Maryland Smith and an MPP at UMD's School of Public Policy.
She previously earned a bachelor's in environmental science and policy from UMD, and then went on to work for the university as a program manager in its Office of Sustainability. In that role, she helped to develop and scale student-facing programs that focus on sustainability, teaching sustainable practices that students could carry into their own lives and careers. "We wanted to shift the university's mindset about sustainability," she says, and the job gave her scope to do that. During her time at UMD, Myles also delved into what she describes as "internal consulting," supporting offices across the university in their sustainability projects and goals.
In one project, she helped the UMD Dining Services measure the university's food-related carbon footprint for the first time and find a way to lower emissions. "Getting to grow through that work is what led me to go back to school and develop skill sets to continue helping organizations make transformational change," she says.
She says she chose to pursue a Maryland Smith MBA specifically because it would give her the translatable skills to pivot into a career in sustainability or public sector consulting. The experience has been foundational, she says, and has given her even more opportunities to get involved.
Myles serves as president for Smith's MBA chapter of Net Impact, an organization focused on leveraging business skills for social and environmental impact. The club reaches beyond students with a background in sustainability, asserting instead that all careers can be impactful. She is also a graduate assistant with Maryland Smith's Center of Social Value Creation, which seeks to educate, engage and empower students to create a better world through business. "As somebody who finds a lot of career fulfillment in making a positive impact, I was really excited for the opportunity to work with the Center of Social Value Creation," she says.   
While continuing her master's studies, Myles is pursuing internship and career opportunities where she can have an impact in social and environmental sustainability. "It is a particular passion for me," she says. "And it is so critical, now more than ever."
Impact isn't exclusive to those pursuing a career in sustainability, she says. "Even if you pursue a more traditional post-MBA trajectory, there are still so many ways you can have a meaningful impact in your career."
Media Contact
Greg Muraski
Media Relations Manager
301-405-5283  
301-892-0973 Mobile
gmuraski@umd.edu 
About the University of Maryland's Robert H. Smith School of Business
The Robert H. Smith School of Business is an internationally recognized leader in management education and research. One of 12 colleges and schools at the University of Maryland, College Park, the Smith School offers undergraduate, full-time and flex MBA, executive MBA, online MBA, business master's, PhD and executive education programs, as well as outreach services to the corporate community. The school offers its degree, custom and certification programs in learning locations in North America and Asia.