This Q&A has been edited and condensed.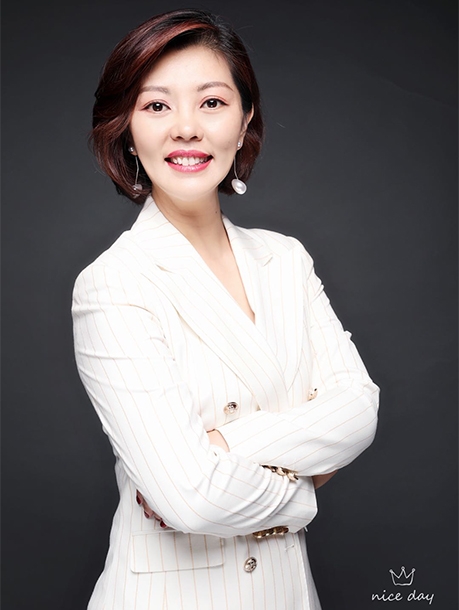 What is your job title and where do you work?
I am the Chief Human Resources Officer (CHRO)for ECARX Technology Group and Executive Director and General Manager at ECARX Tech Co., Ltd. I work in Beijing, China.
What does a day in your role look like and how do you approach new projects?
I use my interpersonal skills, strategic thinking and solid mastery of all things Human Resources to lead HR at ECARX Technology Group. At ECARX Tech Co., Ltd., I provide visionary leadership and influence future growth opportunities.
Is there something about your professional journey that people would find surprising?
During my career I led the transition of an ECARX all-manual HR module to digital in only sixteen months, when I worked at Amazon Web Services I was key to the company landing cloud business in China, and when I worked at VMWare, I helped them establish their wholly foreign-owned enterprise(WOFE) in China. Even though I've achieved all this, what people may find surprising is the thing of which I'm most proud.
It's my continuing charity work. I now work with a foundation that helps children with AIDS get a good education and helps connect orphaned children with foster families.
Tell us about your path from graduation to your current job.
I began my career teaching English to high schoolers. I became a professional trainer at Nokia then worked at Oracle and later VMWare and earned my EMBA while at Amazon Web Services. I served in C-Suite roles there, then after two decades of working in multinational corporations, I became committed to helping Chinese companies go global. That's why I chose to join ECARX.
Are you where you thought you would be in your career? What are your goals?
Yes, I'm truly on my way to achieving my career goals and I continue to pursue my dreams of helping people and organizations be more effective.
What Smith resources or relationships did you leverage for your career?
My professors at Maryland Smith have been my most valuable career resource. I could reach out to them for advice, coaching and feedback. My favorite professor is Dr. Liao Hui, who I could easily talk to about my thoughts and bold ideas.
I've also been helped by the Smith team in China. Their customer service and professionalism are top-notch.
Lastly, Smith's alumni network is the best. Whenever I have challenges or difficulties I post "ask for help" in WeChat and I always get a response. The alumni have world-class qualifications and it is the Smith School that led them to where they are.
How has your Smith education helped you with your professional career? Were there specific classes, experiential projects, team projects, or internships that have been especially helpful to you?
I've always thought of HR as part of a business that should help grow a company and increase revenue. My Smith education has helped me perform as a business leader that manages human capital as assets to upgrade business efficiency.
My EMBA classes gave me breakthrough knowledge that helped me make the decision to help a technical business grow from regional to global.
Why did you decide to get a business degree and why did you choose Maryland Smith?
Smith has high standards and the learning journey was tough, helping me to develop personally. Being there helped me become a better version of myself and gave me the confidence to handle difficulties in my career.
What about your personal journey has led to your success?
I've always had a thirst for learning and have been a creative thinking, data-driven person with high standards. My Interpersonal skills and ability to communicate well, along with my never-give-up attitude have propelled me to success.
Media Contact
Greg Muraski
Media Relations Manager
301-405-5283  
301-892-0973 Mobile
gmuraski@umd.edu 
About the University of Maryland's Robert H. Smith School of Business
The Robert H. Smith School of Business is an internationally recognized leader in management education and research. One of 12 colleges and schools at the University of Maryland, College Park, the Smith School offers undergraduate, full-time and flex MBA, executive MBA, online MBA, business master's, PhD and executive education programs, as well as outreach services to the corporate community. The school offers its degree, custom and certification programs in learning locations in North America and Asia.