This Q&A has been edited and condensed.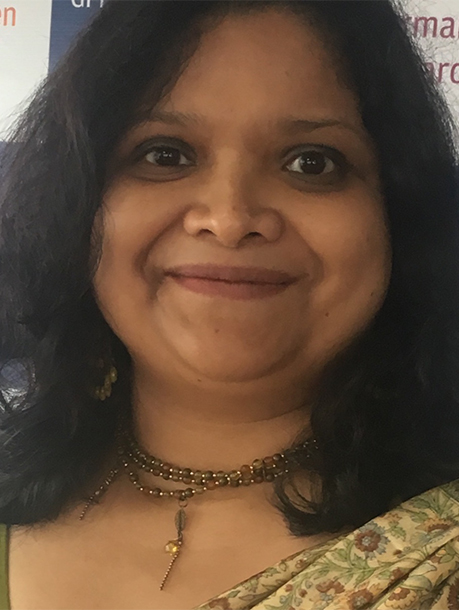 What is your job title and where do you work?
Director, Credit Suisse India Ltd., Mumbai, India
What does a day in your role look like and how do you approach new projects?
I lead the control organization for the Credit Risk Digital Platform for Credit Suisse, responsible for designing and implementing control framework on an AI/Digital platform in line with regulatory requirements.
My typical day is a mix of leading governance and management forums to design, implement, monitor or report on control setup and performance. I also work closely with credit risk officers, risk and compliance stakeholders and technology partners. I try to spend some part of the day training on new business and technology trends.
Is there something about your professional journey that people would find surprising?
The diversity of my job profiles and locations. I have worked across five continents and in nearly all bank functions.
What was your path from graduation to your current job?
Joined Citi(Citigroup) as a Management Associate in New York. Started my first rotation in Financial Control and then moved on to Risk and Compliance Operations, Internal Consulting, Client Services, Operations, Produce Management and Sales. From Citi, I went on to GENPACT, then JP Morgan Chase, Cognizant and Credit Suisse.
Most of my career has been within banking, other than brief stints in consulting, covering banking and insurance verticals.
Are you where you thought you would be in your career? What are your goals?
I've always looked for roles that give me some level of challenge and sometimes are completely different from anything I've done before. Career progress has come with role changes.
My goal is to eventually channel my experience to help organizations needing assistance with business management, strategy and execution.
What Smith School resources or relationships did you leverage for your career?
The Smith Office of Career Services, but networking with Smith alumni has been the most critical factor in not only receiving my internship at the beginning of my career, but my first job offer. There was also great guidance whenever I needed mentoring.
How has your Smith education helped you with your career? Were there specific classes, experiential projects, team projects, or internships that have been especially helpful to you?
The Smith MBA program gave me the flexibility to get a degree without specialization. My focus had been finance and strategy, but as I worked at different roles within banking, the advanced courses in accounting and marketing that I'd taken in earlier semesters really helped.
My first job was with financial control and my only background was in the two courses I'd taken at Smith. I would say the well-rounded program structure and the projects helped me gain the confidence to take on any new role without having extensive experience.
Why did you decide to get a business degree and why did you choose Maryland Smith?
I wanted to get a business degree to understand business strategy because my previous experience was in IT. Smith has a strong technology focus, so the curriculum provided a natural segue to move over to the business side. The Smith School's ranking, professors, and closeness to the New York Financial District were other factors that led me to choose to enroll there.
What about your personal journey has led to your success?
I would say that networking skills have been something that I've always fallen back on at critical points in my career. Smith's unique approach to ethics training had a huge impact on me and sparked my interest in risk and compliance within banking.
Media Contact
Greg Muraski
Media Relations Manager
301-405-5283  
301-892-0973 Mobile
gmuraski@umd.edu 
About the University of Maryland's Robert H. Smith School of Business
The Robert H. Smith School of Business is an internationally recognized leader in management education and research. One of 12 colleges and schools at the University of Maryland, College Park, the Smith School offers undergraduate, full-time and flex MBA, executive MBA, online MBA, business master's, PhD and executive education programs, as well as outreach services to the corporate community. The school offers its degree, custom and certification programs in learning locations in North America and Asia.