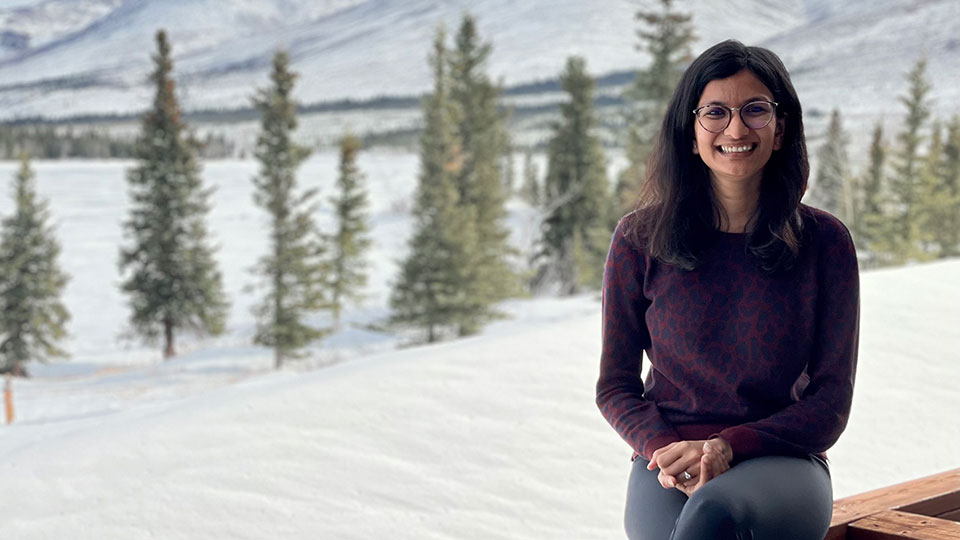 This Q&A has been edited and condensed.
What is your job title and where do you work?
I am a Senior Product Manager at Salesforce based out of Seattle. I'm responsible for Application Programming Interface (API) development and design tools.
What does a day in your role look like and how do you approach new projects?
My day starts at 9 a.m. I catch up on Slack messages on any business, marketing, and sales updates, then I plan my to-dos for the day and list the routine tasks that require my attention. They include updating ongoing initiatives with other teams (engineers, designers, technical document writers, etc.) and reviewing product performance metrics and dashboards.
A good part of my day is spent in meetings with several stakeholders, focused on diverse topics related to the product life cycle. Most of my meetings are in the morning to account for different countries and time zones. There are several tasks that occur on a monthly or quarterly basis that are primarily focused on product strategy, vision, planning, product roadmap reviews, customer and user interface, and supporting hiring efforts. It's my job to ensure all of the employees involved work together for successful product delivery and execution. 
Is there something about your professional journey that people would find surprising?
I spent seven years in financial services and fintech before transitioning into the core tech industry, working on B2B enterprise products that are primarily built for developers. 
Tell us about your path from graduation to your current job.
After graduating from Smith I joined Goldman Sachs in New York as a business analyst in asset management. During my six years there, I moved up and worked on a couple of teams in different roles. That's where I went from being an individual contributor to becoming a leader and driving product strategy and roadmap. My experience at Goldman Sachs helped me get my next opportunity at remittance fintech company, Remitly in Seattle as a senior product manager. While there, I worked on financial products used by the company's treasury and accounting teams. After roughly one and a half years at Remitly, an opportunity at Salesforce came my way that aligned with my long-term career goals.  
Are you where you thought you would be in your career? What are your goals?
I would say yes, I am where I thought I would be in my career. The time spent in my first job helped me build a reputation, transition into a product role and start driving product roadmaps. The experience helped me get my next role and to move into a core product position. My goal is to continue to become a product leader in the tech industry and solve complex customer problems. 
What Smith resources or relationships did you leverage for your career?
During my time at Smith, I leveraged the resources from the Office of Career Services to help refine my resume, prepare for interviews and help with job applications. Connecting with my peers and being aware of the various recruiting events on campus was extremely helpful. Also, I have continued to stay in touch with Smith alumni working in the industry and making use of the network for mentors, referrals, etc.
How has your Smith education helped you with your career? Were there specific classes, experiential projects, team projects or internships that have been especially helpful to you?
Getting a degree from Smith helped me build a profile for a non-developer role. Several of my classes involved case studies that helped build my problem-solving skills in the context of Information Systems. I worked on a group project for the Social Media Strategy class with a small business based in Baltimore. The project focused on capitalizing on social media and adding strategies to increase brand awareness while expanding the customer base and traffic. This helped me understand the importance of data, measurable metrics and key performance indicators in the context of a business problem.
My summer internship at the startup WalletHub in the Washington, D.C. area helped me get a sense of what a business analyst role is. I was primarily helping translate business requirements into technical standards. I also took a Global Experience Elective in the summer of 2014, where I had the chance to travel to Sri Lanka and work with the government there on solving a policy-related problem by using technological solutions. Overall, the classroom learning combined with the hands-on experience helped set me up for my full-time job opportunity at Goldman Sachs.
Why did you decide to get a business degree and why did you choose Smith?
My undergraduate degree was in Engineering and specifically focused on Information Technology. I spent a summer working as a software developer intern and quickly learned that I enjoy the technical problem-solving aspect of the job a lot more than actually writing code. So, I started looking for a program that offered a good balance of technical and business courses, where I could get the most out of my engineering education while building my business acumen. The Master of Science in Information Systems program at Smith offered a good mix of business and technical classes. It also provided the chance to do a summer internship, so I could get hands-on professional experience. 
What about your personal journey has led to your success?
I was born and raised in India and my early education involved several classes focused on math and science. That developed my curiosity and passion for problem-solving. In high school, I took my first technical class and it inspired me to want to continue learning more about it. Coming from a developing country, I'm always focused on working toward growth and empowerment of people in general. I never shy away from a challenge or learning opportunity, including exposure to diverse places and cultures, so I can understand their problems and try to solve them. My education and natural tendency to be curious and to want to solve problems have helped me achieve success.
Media Contact
Greg Muraski
Media Relations Manager
301-405-5283  
301-892-0973 Mobile
gmuraski@umd.edu 
About the University of Maryland's Robert H. Smith School of Business
The Robert H. Smith School of Business is an internationally recognized leader in management education and research. One of 12 colleges and schools at the University of Maryland, College Park, the Smith School offers undergraduate, full-time and flex MBA, executive MBA, online MBA, business master's, PhD and executive education programs, as well as outreach services to the corporate community. The school offers its degree, custom and certification programs in learning locations in North America and Asia.