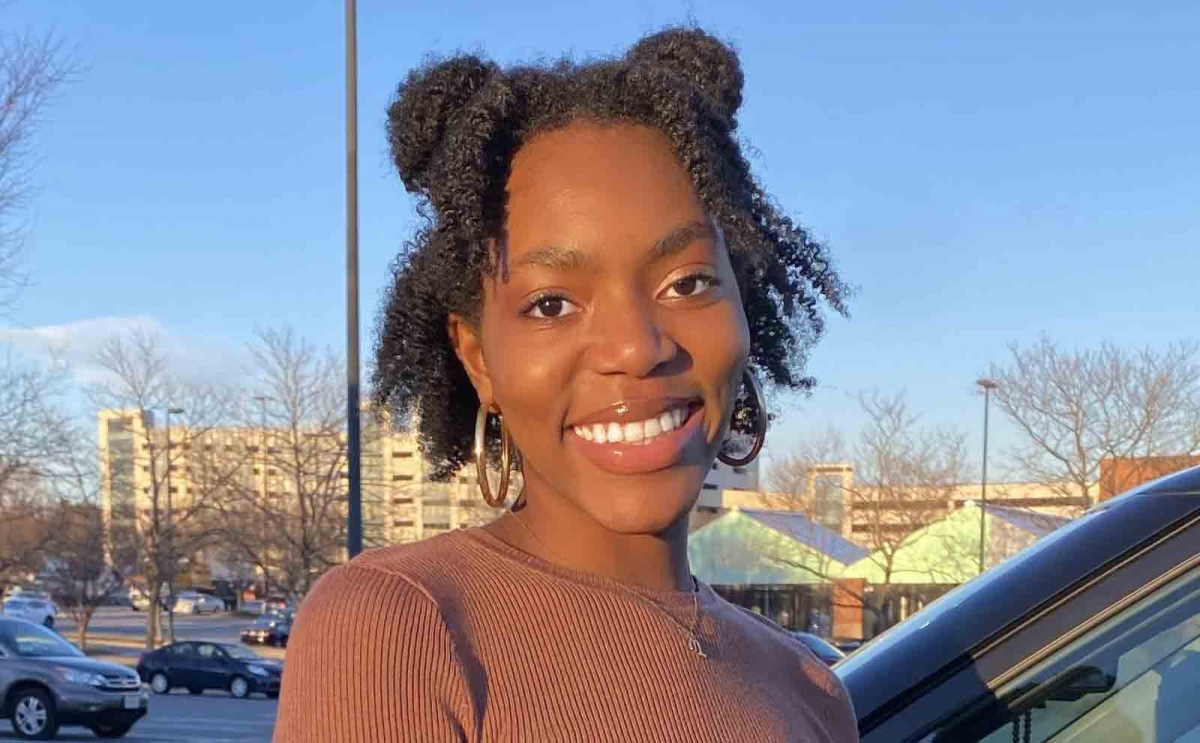 For undergrad Alexia Ayuk '23, advocating for the less fortunate and serving as a changemaker have always been top priorities.
The Maryland Smith junior, studying operations management and business analytics, is president of the Smith Undergraduate Student Association. She helped launch Smith's Inclusion, Accountability and Oversight Coalition, which holds school leaders to the practices of diversity and inclusion. Through these organizations, Ayuk hopes to create spaces for underrepresented students to achieve their goals.
She's also working to achieve her own goals. After college, Ayuk hopes to work in management consulting. She was recently featured in a WJLA ABC 7 story.
"I really want to make sure my work is centered around people-oriented work and the betterment of the community," Ayuk told WJLA.
It's a passion she found early.
"High school is when I really wanted to be more involved with student engagement and started working with faculty and teachers to do so," she said in the interview.
While in high school, in 2017, Ayuk co-founded a nonprofit that collected and distributed more than 20,000 books to low-income students and to families in Washington, D.C.-area homeless shelters. The nonprofit also organizes virtual tutoring services.
She continues to give back and engage with students at Maryland Smith. She is a student in the QUEST Honors Program and serves as a mentor for a group of sophomores.
Ayuk is also a dedicated student. She has received numerous academic honors and is a recipient of the Prudential Spirit of Community Award. She is also a recipient of a University of Maryland Alumni Association Scholarship.
"The scholarship has done a great job of taking off the (financial) burden. When a school accepts you, it shows they believe in you," Ayuk said. "But when a school gives you a scholarship, it's another affirmation that you matter to the school, that you are part of that community and that they care about you… That kind of affirmation, regardless of circumstance, is empowering."
Ayuk hopes to continue giving back after she graduates from Maryland Smith.
"I really want to make sure my work is centered around people-oriented work and the betterment of the community," Ayuk said in the WJLA interview.
"A mentor once told me, 'Create a culture of caring,'" she said. "I think that's really driven how I view every opportunity I walk into."
Media Contact
Greg Muraski
Media Relations Manager
301-405-5283  
301-892-0973 Mobile
gmuraski@umd.edu 
About the University of Maryland's Robert H. Smith School of Business
The Robert H. Smith School of Business is an internationally recognized leader in management education and research. One of 12 colleges and schools at the University of Maryland, College Park, the Smith School offers undergraduate, full-time and flex MBA, executive MBA, online MBA, business master's, PhD and executive education programs, as well as outreach services to the corporate community. The school offers its degree, custom and certification programs in learning locations in North America and Asia.