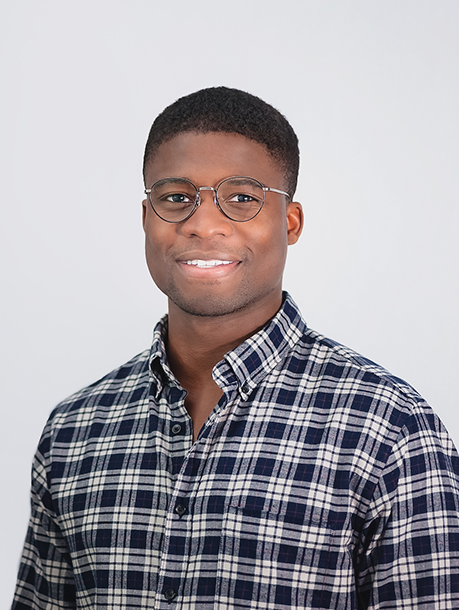 In the six years since TJ Ademiluyi earned his bachelor's in finance at Smith, he's achieved something it takes some people decades to do — and many never reach it. He co-founded a business that's become a multi-million dollar company. That is one reason why Ademiluyi is on this year's Forbes 30 Under 30 list. He's been chosen as one of 600 of the brightest young entrepreneurs, leaders and celebrities.
His company, Alaffia Health, uses artificial intelligence to protect patients from erroneous medical bills. Forbes says Alaffia has over 300,000 members and $6.6 million in funding. The company saved customers $15 million last year.
Ademiluyi and his sister Adun Akanni started Alaffia in 2020, using what they learned from their family's medical billing business to reduce costs and waste in the healthcare system. Alaffia says about 80% of medical claims in the U.S. have at least one billing error and $300 billion is lost to provider fraud, waste and abuse every year.
The company uses AI to analyze hospital bills, looking for mistakes in billing, which often include incorrect or generic diagnostic codes. Ademiluyi told TechCrunch "we founded Alaffia to tackle these issues using nascent machine learning and AI, built on top of deep healthcare domain expertise."
– Most of this article's content originally appeared in Maryland Today and Forbes.
Media Contact
Greg Muraski
Media Relations Manager
301-405-5283  
301-892-0973 Mobile
gmuraski@umd.edu 
About the University of Maryland's Robert H. Smith School of Business
The Robert H. Smith School of Business is an internationally recognized leader in management education and research. One of 12 colleges and schools at the University of Maryland, College Park, the Smith School offers undergraduate, full-time and flex MBA, executive MBA, online MBA, business master's, PhD and executive education programs, as well as outreach services to the corporate community. The school offers its degree, custom and certification programs in learning locations in North America and Asia.