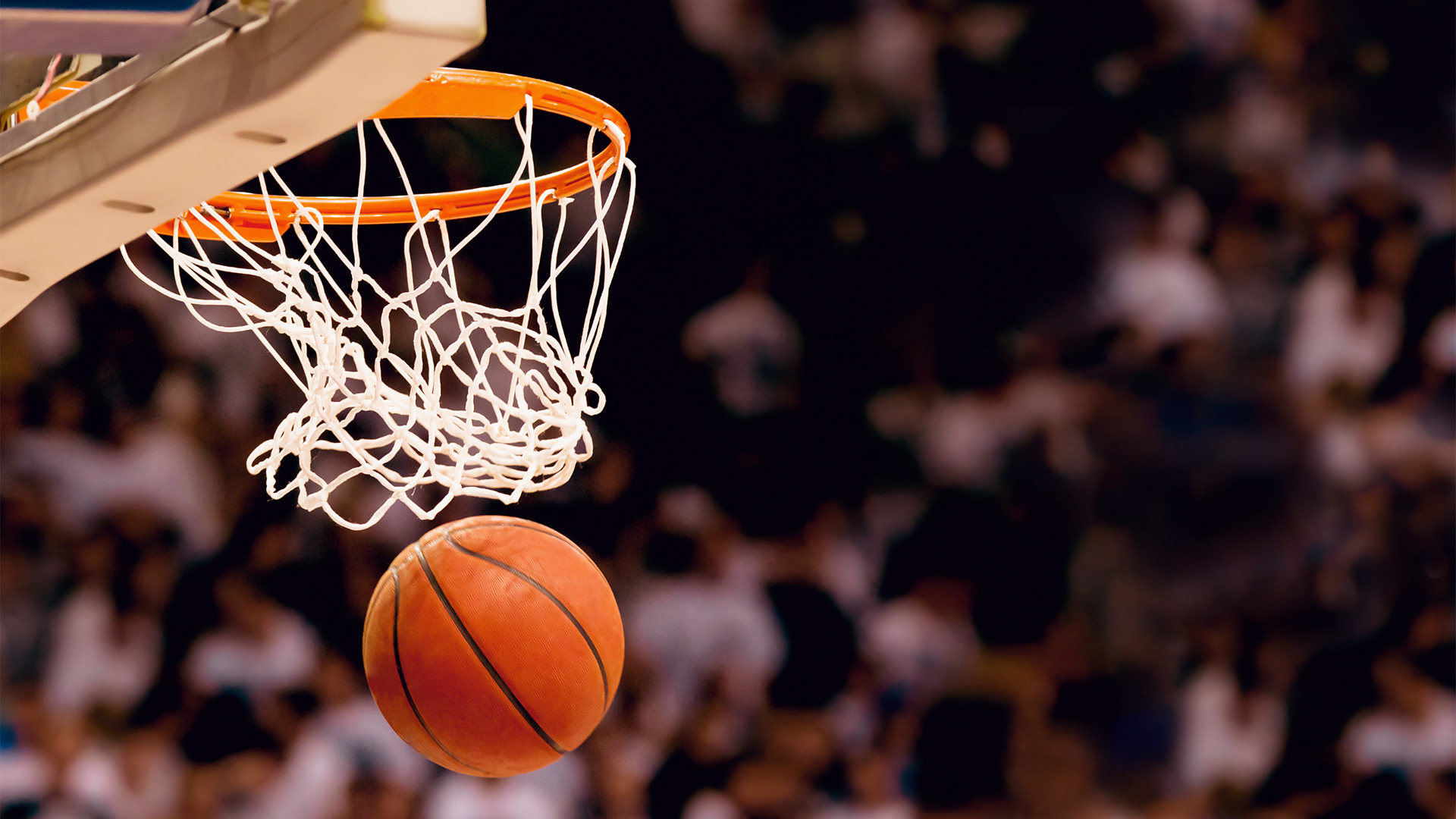 After a pandemic season that saw ratings take a hit, skeptics wondered whether the 2021 season would yield similar numbers. But the return of fans and excitement in the playoffs has proved that the NBA isn't just bouncing back, it's booming, says Maryland Smith's Henry C. Boyd III.
This year's playoffs mark the return to arenas after last season's bubble environment. That aspect, among many others, has helped bring the league's viewership share – the percentage of people using TVs to watch the NBA – to its highest figures since 2002-2003 when it began being tracked.
It's an encouraging trend, considering live sports and news represent the major reasons to hold off on cutting cable. But it should come as no surprise, says Boyd, that the NBA is finding its rhythm again. With the pandemic under greater control, it was only a matter of time until sports began to flourish again.
"As we're coming out of COVID, you get that sense of engagement," says Boyd, a clinical professor of marketing at the University of Maryland's Robert H. Smith School of Business. "The bubble last year created a rather downbeat environment, but it came after months of delay and people tuned out. But now the bubble is no more, fans are in the stands and you can feel the excitement again."
What's appealing about the NBA for marketers, Boyd says, is that it garners a broad global presence as it is broadcast to more than 215 countries – roughly three quarters of its viewers are outside the U.S. That comes as a result of superstars like Giannis Antetokounmpo, Joel Embiid, Nikola Jokic and Luka Doncic garnering more attention and finding greater success on the court.
"Many of the big names in the NBA right now are coming from well outside the United States, which bodes well for viewership," says Boyd. "Basketball isn't just an American sport, it's signaling that if you're a sponsor looking for a sport with global appeal and accessibility, that's the sport for you."
What's also impressive about the NBA, Boyd says, is it's social media presence and its ability to attract 18- to 34-year-olds – a coveted demographic for marketers. On Instagram, the NBA's 56 million followers and 6.55 billion views are nearly double that of NFL, NFL and MLB combined.
Its 9 billion views on YouTube also convey high engagement and a notion that viewership is evolving beyond traditional TV, he says.
"It's hard to wrap your arms around it because there are secondary and tertiary effects, like when you drop a rock and the ripple effect occurs, the same goes for the NBA and its narratives around the world," says Boyd. "How do you measure that? How do you encapsulate that? It seems endless and it's back to that same word – engagement, engagement, engagement."
With a strong followership and with its media rights deal set to expire in 2025, the NBA has plenty of bargaining power to demand a new deal that could be close to $75 billion, Boyd says.
This year's playoffs will offer a departure from the past 11 years, when the finals featured LeBron James, Stephen Curry or both. While some would expect the league to take a ratings hit as a result, new superstars like Devin Booker and Trae Young are proving that the league is in good hands for the future, Boyd says.
"It's a great thing for the sport to have fresh blood, new talent, stories and narratives that can be written. It's how you build on the legacy of the game. From Magic Johnson's Showtime Lakers vs Larry Bird's Boston Celtics to Michael Jordan's reign of artistry and now onto the next generation of international superstars, the NBA must be supremely confident about its prospects" says Boyd.
"Nothing lasts forever and you can only have glory days for so long, but this generation will hopefully offer a continuous and seamless transition that brings even more excitement."
Media Contact
Greg Muraski
Media Relations Manager
301-405-5283  
301-892-0973 Mobile
gmuraski@umd.edu 
Get Smith Brain Trust Delivered To Your Inbox Every Week
Business moves fast in the 21st century. Stay one step ahead with bite-sized business insights from the Smith School's world-class faculty.