Custom Programs for Organizations
The Robert H. Smith School of Business at the University of Maryland (Maryland Smith) is Maryland's flagship school of management education and research. Consistently ranked among the top business schools in the nation, Maryland Smith's focus is research, education, and learning experiences centered on data-informed decision-making, innovation, and leadership. Our core strengths are studying contemporary trends in private sector corporate innovation and strategy, research and development, finance, customer management, organizational agility, and human capital management.
Maryland Smith's Office of Executive Education designs and delivers custom educational experiences and training programs to help public and private sector organizations solve complex problems and develop new capabilities. We design everything we produce in collaboration with our clients, just for your enterprise and with your people in mind. A partnership yields transformational learning that creates new operational opportunities and enhanced perspectives and has a positive, measurable impact on your results. We provide your leaders with a rigorous development experience using innovative tools, new frameworks, and powerful ideas. Thank you for the opportunity to present our capabilities, and we look forward to working with you!
Transform your teams into the next generation of data-centered leaders with world-renowned faculty and customized curriculums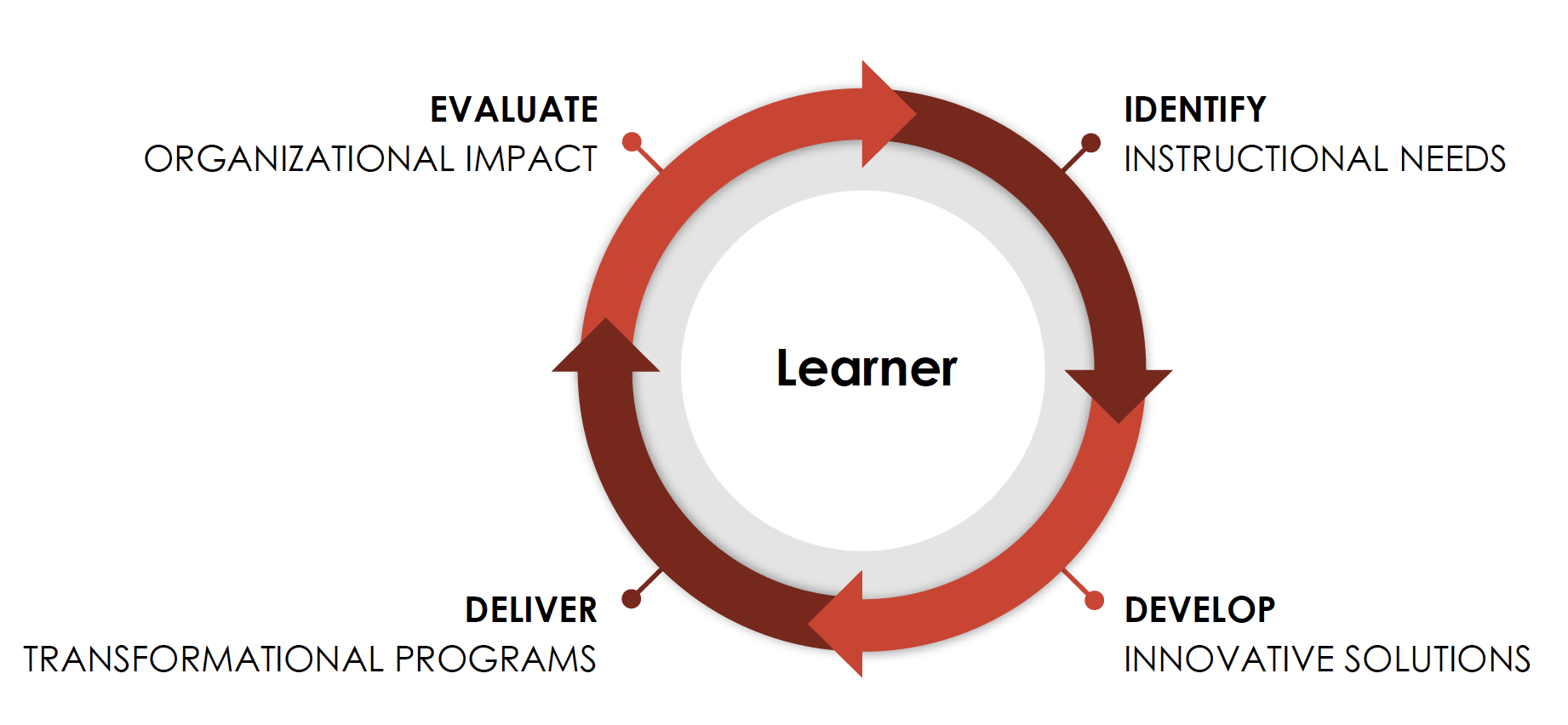 We know you and your learner's value continuity and a real relationship with your Smith team. We are structured, so you always have someone to talk to at Smith, and we are committed to adapting and continuously improving every program in response to your input. 
Your Smith Team consists of:
Program Director—fully understands your needs, requirements, and organizational culture objectives, helping you identify clear and executable programs.
Academic Director—gathers the appropriate faculty to design and facilitate the program, ensuring it is cohesive, current, and meets your stated objectives.
Program Manager—ensures that your program runs flawlessly, whether delivered at our world-class facilities or at your facility, anywhere.
We leverage the best thinking and applications our faculty, Executive Education Fellows, and trusted practitioners have to offer. This allows us to bring a wide range of corporate experience and outstanding academic credentials; all applied to your real business challenges.
Assessments
Smith faculty are experts at identifying appropriate assessment tools and interpreting the results for your team. A group report will help our faculty become more familiar with the strengths and development needs of the group, so they can tailor their content to match. These assessments will allow us –and you—to gauge the continuing impact of your program one year after the formal learning concludes. We can license, administer and debrief a wide range of instruments. At the same time, our expert social scientists can design a tool that dovetails with your own competency model and organizational needs. Participants, in a group and one-on-one, develop an Individual Development Plan (IDP) to work on both during and after the program.
Coaching
You will see a much greater return on investment in professional development if you support your people—supervisors, managers, and senior executives—with individual coaching. Coaching is invaluable in helping learners move from knowing to doing, allowing them to reach their full professional and personal potential. Smith's cadre of ICF-credentialed coaches can help program participants create and stay focused on their IDPs.
Action Learning Projects
Smith can partner with your team to identify real-world issues facing your enterprise. Over the course of your program, we will facilitate work groups that allow participants to apply their classroom learning to persistent or emerging challenges at your organization. And after your program, participants will present their business project plans to your executives or their peers. We have a high adoption rate for many of these projects, and the collaboration forges strong bonds between the members of each work group. Talk to us about your learning objectives, and let us design a great experience tailored for your organization.
Public Sector Solutions
We can help your agency work better—and become a better place to work.
Public sector managers and executives face unique imperatives and constraints. Maryland Smith is an ideal partner for government agencies seeking to provide business management and leadership development education to employees from levels GS 9 to 15 and the Senior Executive Service (SES).
At Maryland Smith, we have:
More than 15 years of experience delivering programming to the world's largest defense contractor
Designed and delivered the U.S. Customs Border Protection's Leadership Institute's (CBPLI) award-winning program 
Received numerous awards through our partnerships with DHS, including the 2016 DHS Human Capital Award for Professional Excellence in Learning and Development and the 2017 Outstanding Human Performance Intervention award from the International Society of Performance Improvement (ISPI)
A partnership with OPM to provide Fed Grant benefits for degree programs
Opportunities to take advantage of our Federal Executive Leadership Inventory (FELI), which is directly linked to the OPM FEVS instrument
Featured Faculty
The Economist ranked Maryland Smith eighth in the United States for faculty quality in 2021. The following faculty members highlight this dedication to scholarship and cutting-edge research. They are ready to develop impactful research-based training solutions for your organization.