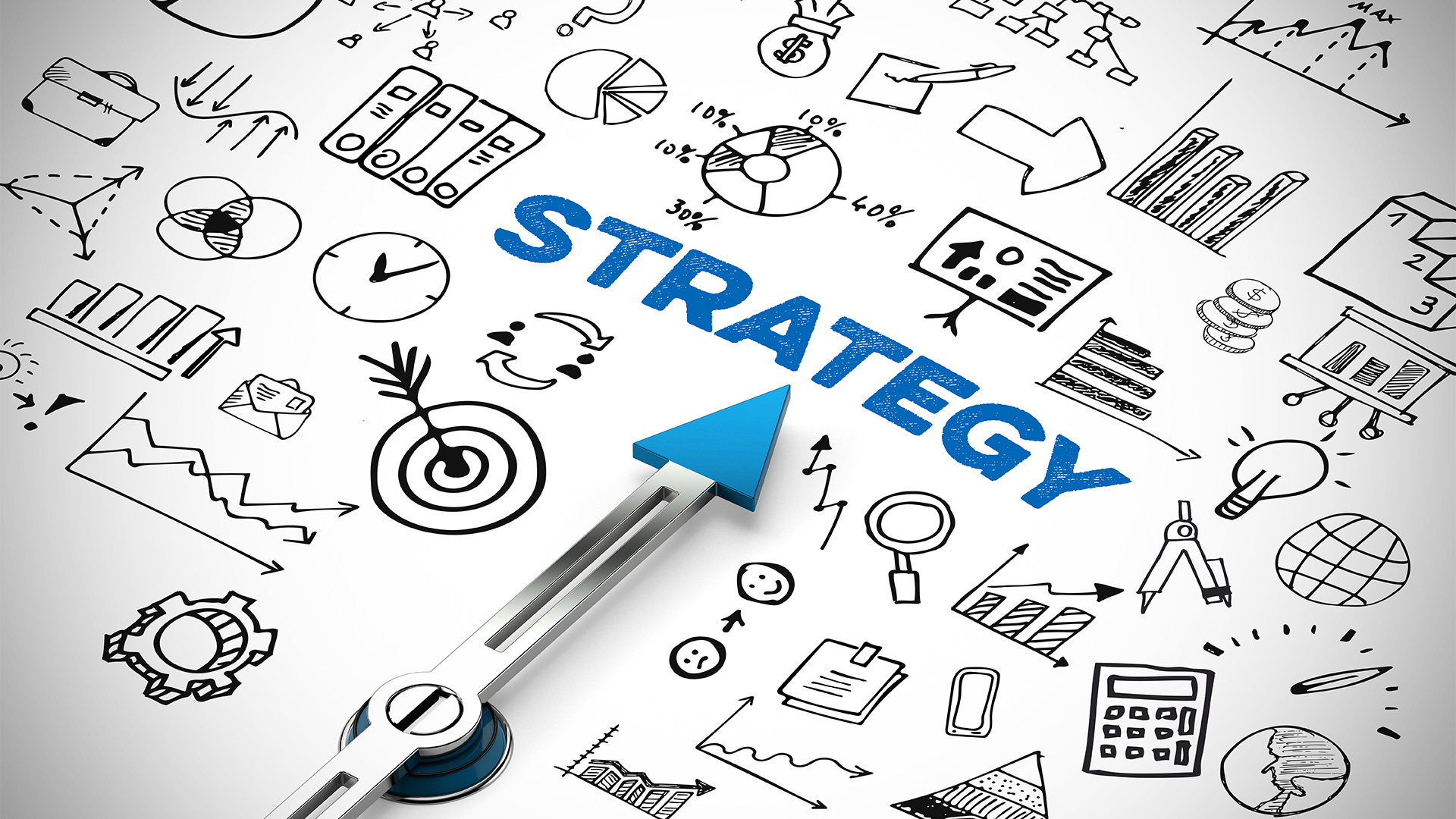 Dean Prabhudev C. Konana, along with faculty, administrators and students, took a bold step toward the school's future by outlining goals to reimagine learning, curricula and programs, address society's grand challenges, invest in people and communities, and build a solid foundation for operational health, coinciding with the 25th anniversary of the school's naming and the 50th anniversary of the school becoming a separate college. In September 2022, Dean Konana presented to the school this new strategic plan encompassing the directions that have emerged from a year-long process to determine how the Smith School should be shaped for the future.
"The Smith School has a great reputation, faculty and students," said Konana. "But we don't want to rest on our laurels. Looking forward, our strategic plan will further bring exceptional value to our students and stakeholders."
Strategic planning began shortly after Dean Konana began his tenure in January 2021. A comprehensive visioning process led by Senior Associate Dean David Godes sought input from members of the Smith community, including faculty, staff, administrators and students. What emerged was a host of exciting new initiatives and big ideas with a focus on creating a distinctive, transformative experience for students and thought leadership with real impact to business leaders, policy-makers, and local, state, national and global communities.
The plan was built around a broad set of guiding principles:
"Everybody's Business"
No matter what a student's major is, a knowledge of business principles and practice makes a student more productive and marketable in the workplace. The school has the opportunity and responsibility to deliver accessible business education to all students.
Nurture Intellectual Curiosity and Support Intellectual Freedom
The school will provide opportunities for open, evidence-based learning and conversations that allow students, faculty and staff to grapple with society's most pressing issues in ways that are authentic, rigorous, challenging, civil and productive.
Create Integrated and Interdisciplinary Opportunities for Research and Learning
The school will collaborate with other schools at the university in creating programs and pursuing research streams that are integrated rather than siloed, allowing for fuller learning, greater cross-pollination of ideas and broader societal impact.
Remain Future-Focused
The school will be an intellectual hub for those defining the future of work and preparing students to engage successfully with all aspects of new business practices, technology and issues.
Pillars and Goals
Each pillar of the strategic plan encompasses broad goals that will have a positive impact on the school.
1. Reimagine Learning, Curricula and Programs
Modernize all Smith curricula to address the changing business landscape, employer needs and consumer preferences.
Create truly interdisciplinary learning opportunities.
Innovate the design and delivery of courses by leveraging novel pedagogical techniques and technologies.
Expand and improve the delivery of experiential learning opportunities that are interactive, collaborative and inclusive.
2. Address Grand Challenges
Increase cross-disciplinary and cross-department research on existing and emerging grand challenges. Support and incentivize departments to pursue targeted work on important topics such as entrepreneurship, ethics, fintech, responsible AI, sustainability, climate change, ESG, equitable growth opportunities, and more.
Accelerate the pace of adoption and awareness of research-driven solutions with the potential to impact policy and practice. In particular, increase the school's portfolio of Executive Education offerings to bring solutions-oriented expertise to practitioners and policymakers in areas that are aligned with Smith's research strategy.
3. Invest in People and Communities
Proactively broaden access to business education within and beyond the University of Maryland community. Regardless of a student's career goals, we believe knowledge of fundamental business concepts are attainable and valuable.
Foster a vibrant, open and constructive learning environment. Develop opportunities that will allow the campus community to hear varied and informed perspectives on critical issues.
Attract, support, develop and celebrate a capable, engaged and diverse student body and workforce.
Expand, deepen and strengthen the school's transition to an externally-oriented organization. Grow Advisory councils and the Board of Advisors, drawing on their expertise to provide strategic guidance, source experiential learning opportunities, provide access to internships and jobs, expand executive education and fundraising, and strengthen alumni relations.
4. Build a solid foundation for future growth
Grow the undergraduate program to 4,000 students to meet the increasing demand.
Grow an endowment to attract and retain extraordinary students and faculty through greater engagement, cultivation, solicitation and stewardship.
Diversify revenue streams to reduce risk.
More than 25 initiatives related to the strategic plan goals are already in progress. Starting immediately, work toward these goals will be overseen by unit heads within the school. The strategic plan will be revisited frequently and progress toward its goals will be tracked and shared with the Smith community.
Additional information about the strategic plan is available on the Smith Strategic Plan website.
"It is an exciting time to be at the Smith School," says Konana. "We are already making progress on many of our initiatives and are confident in the school's bright future."
Media Contact
Greg Muraski
Media Relations Manager
301-405-5283  
301-892-0973 Mobile
gmuraski@umd.edu 
About the University of Maryland's Robert H. Smith School of Business
The Robert H. Smith School of Business is an internationally recognized leader in management education and research. One of 12 colleges and schools at the University of Maryland, College Park, the Smith School offers undergraduate, full-time and flex MBA, executive MBA, online MBA, business master's, PhD and executive education programs, as well as outreach services to the corporate community. The school offers its degree, custom and certification programs in learning locations in North America and Asia.