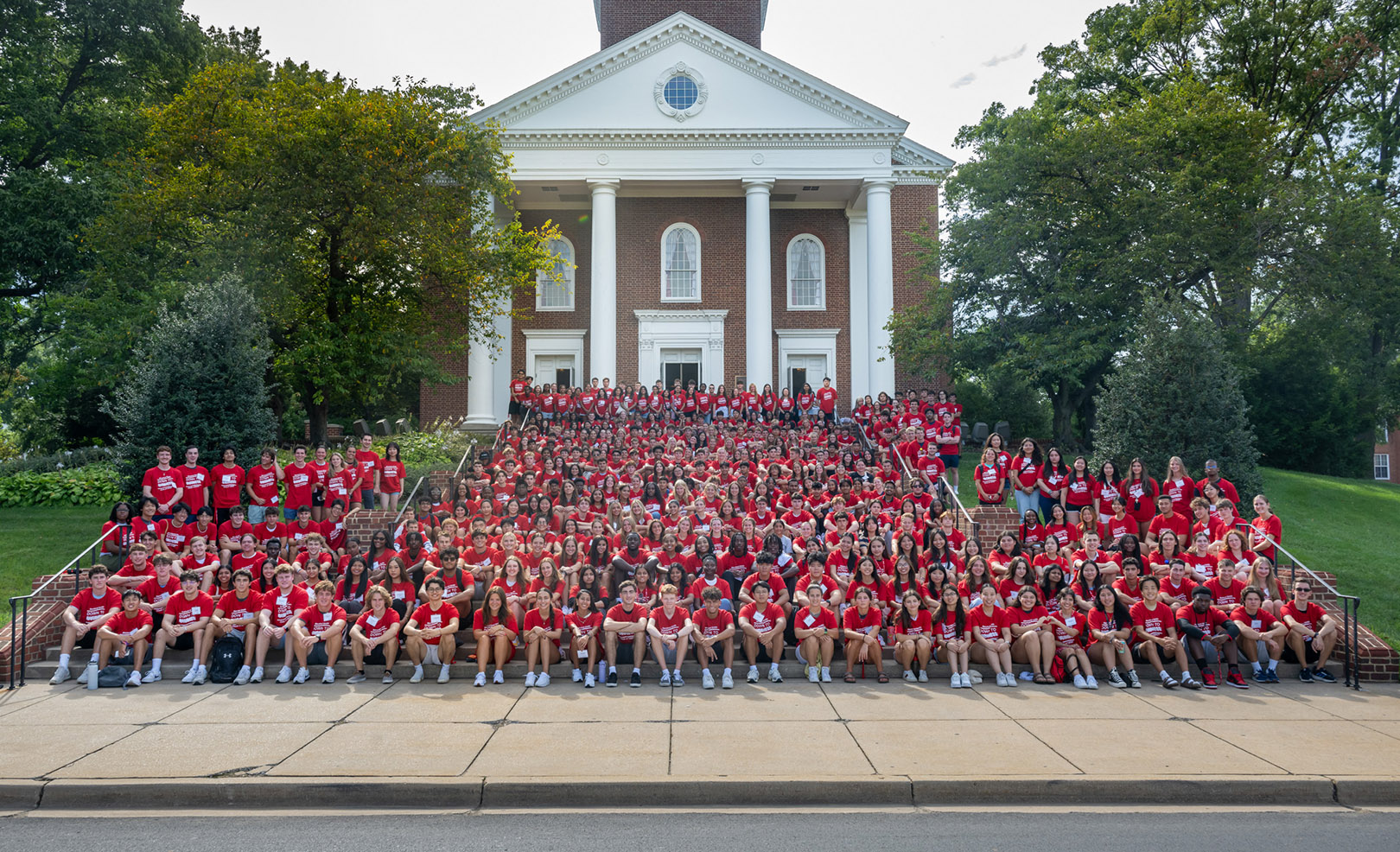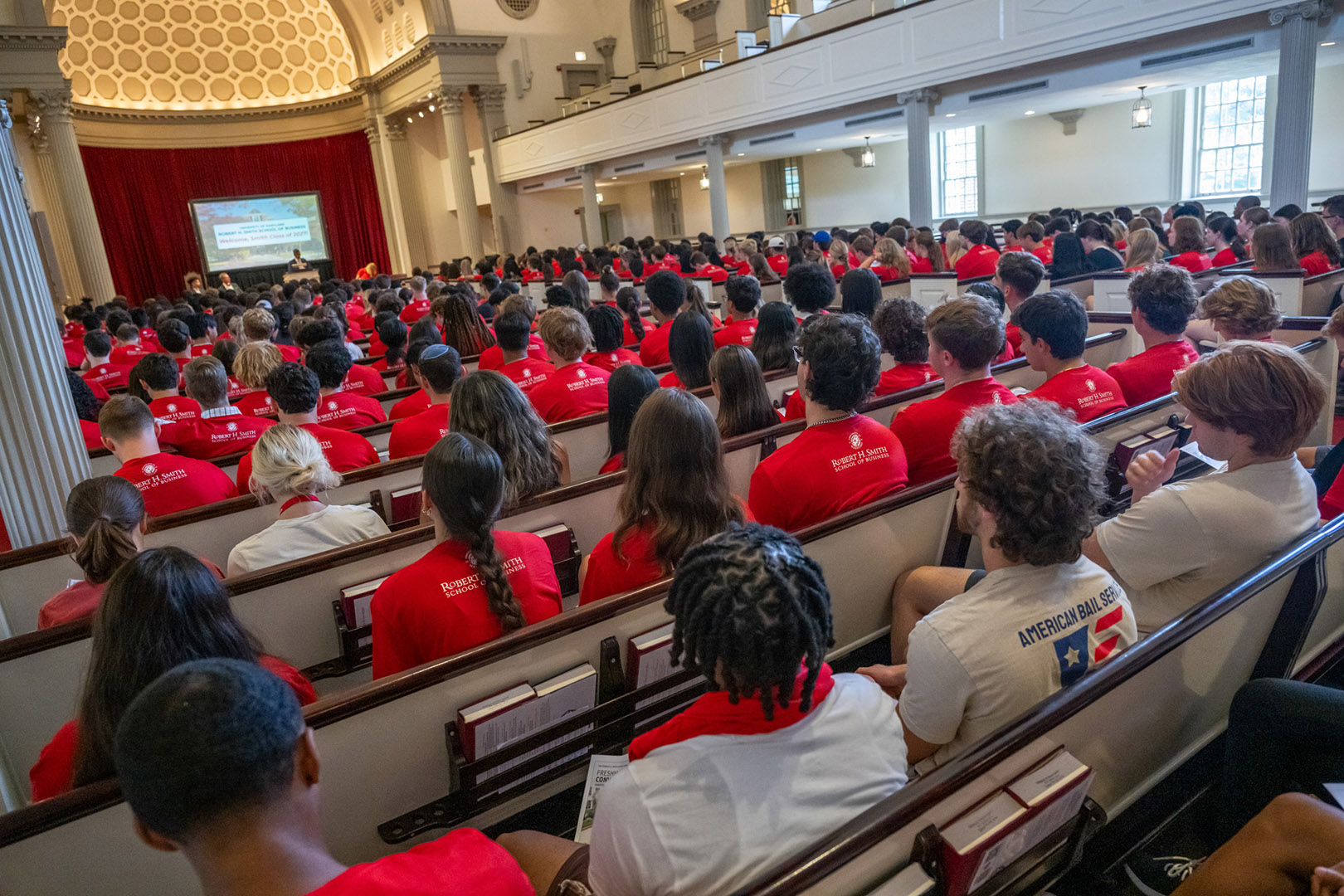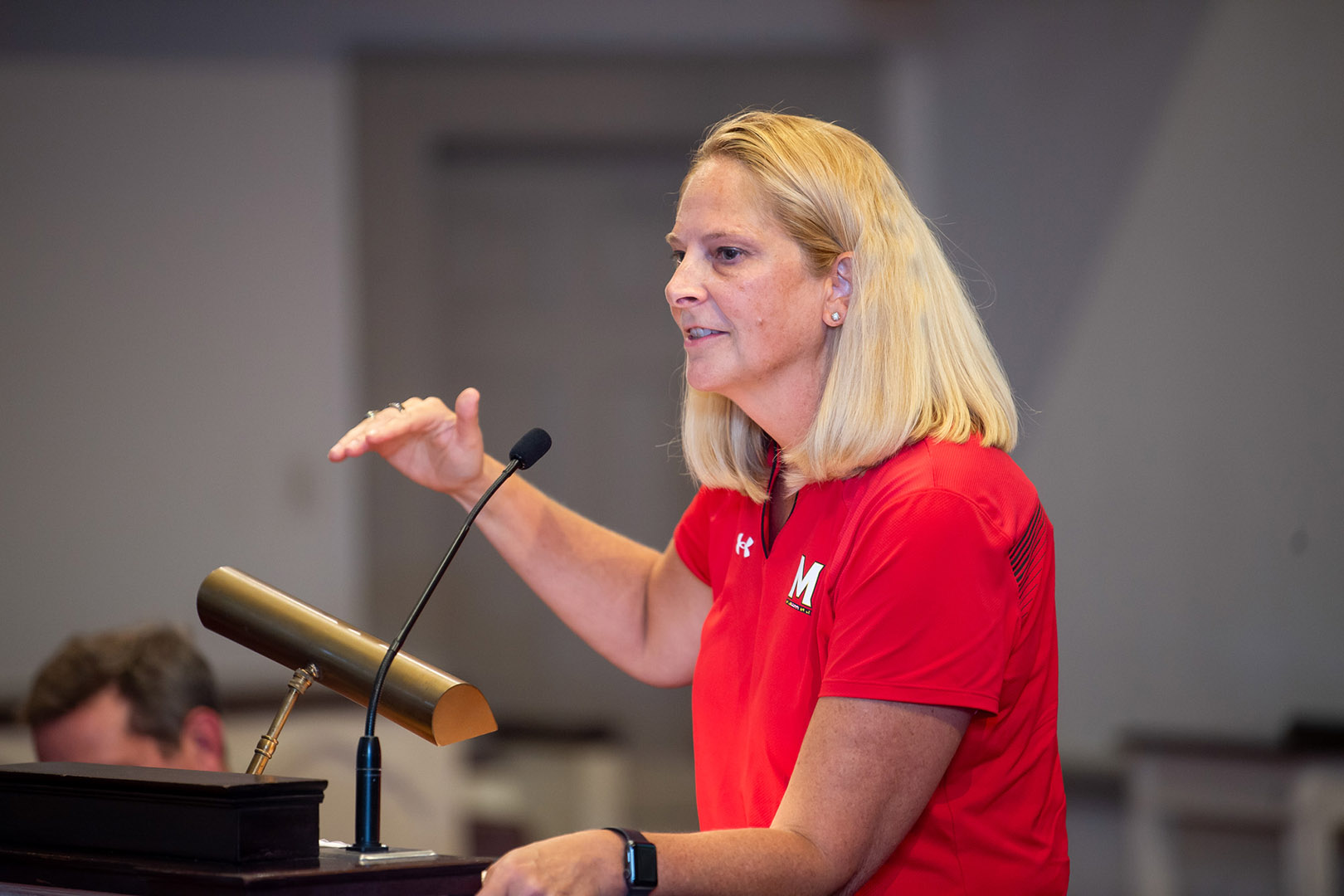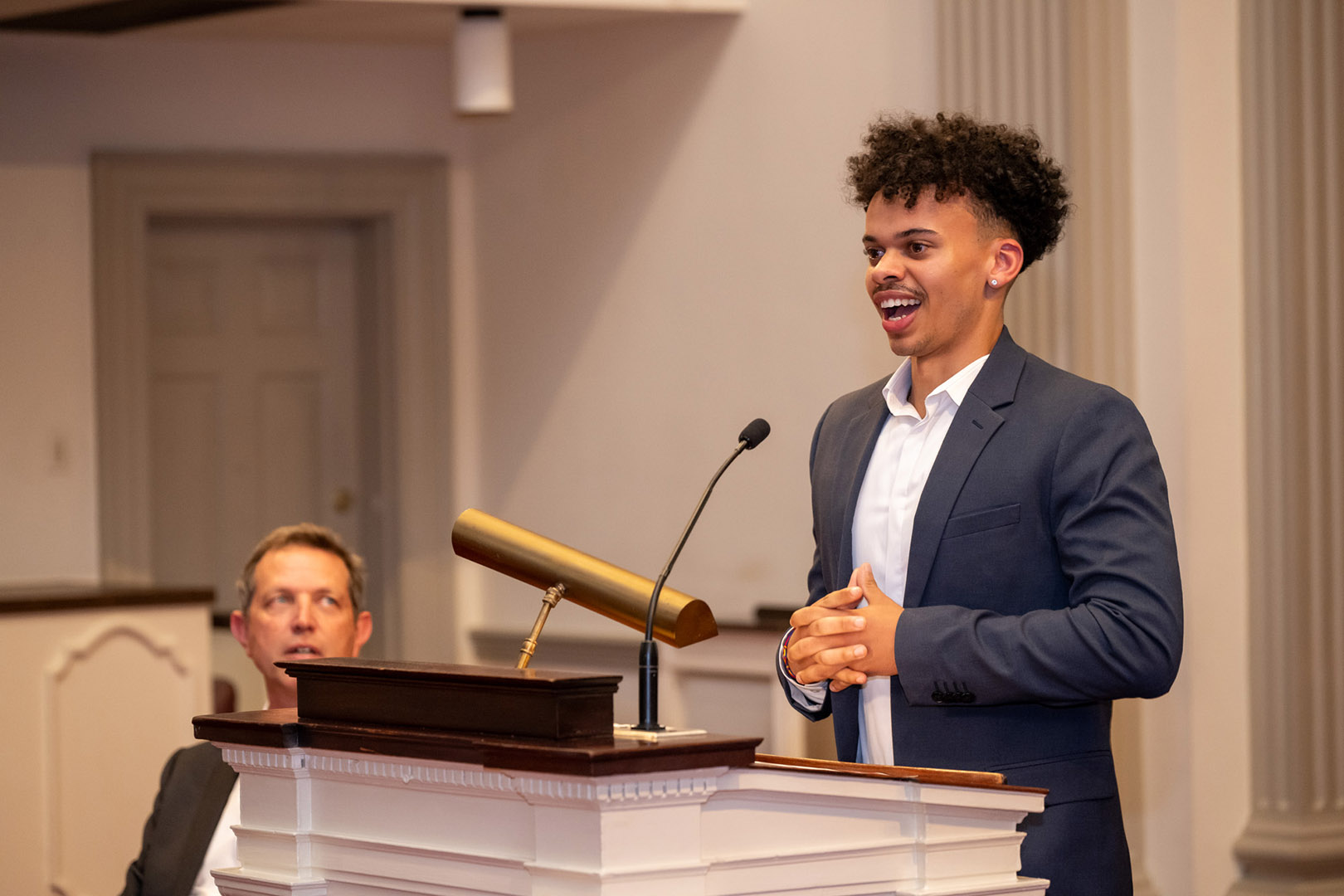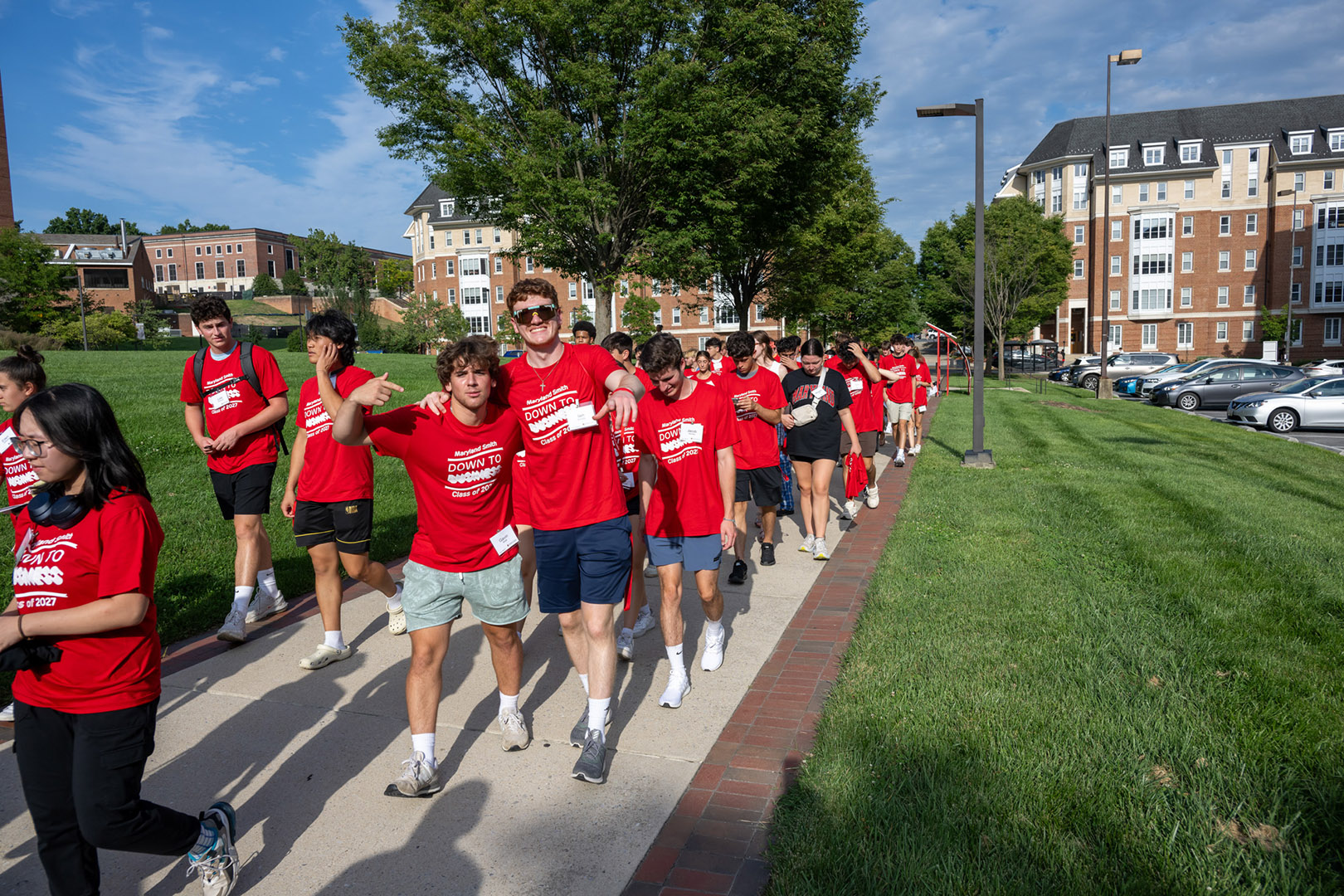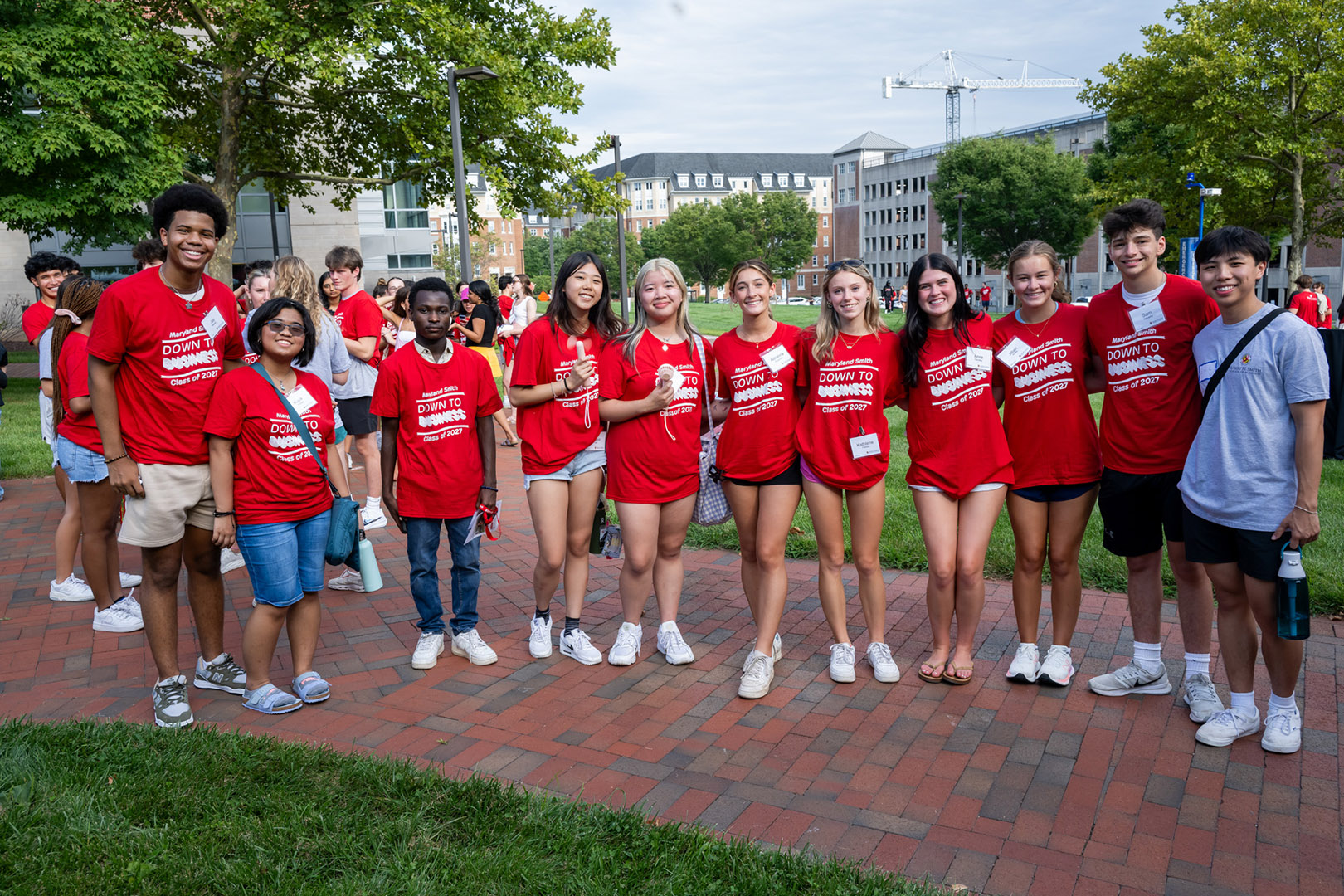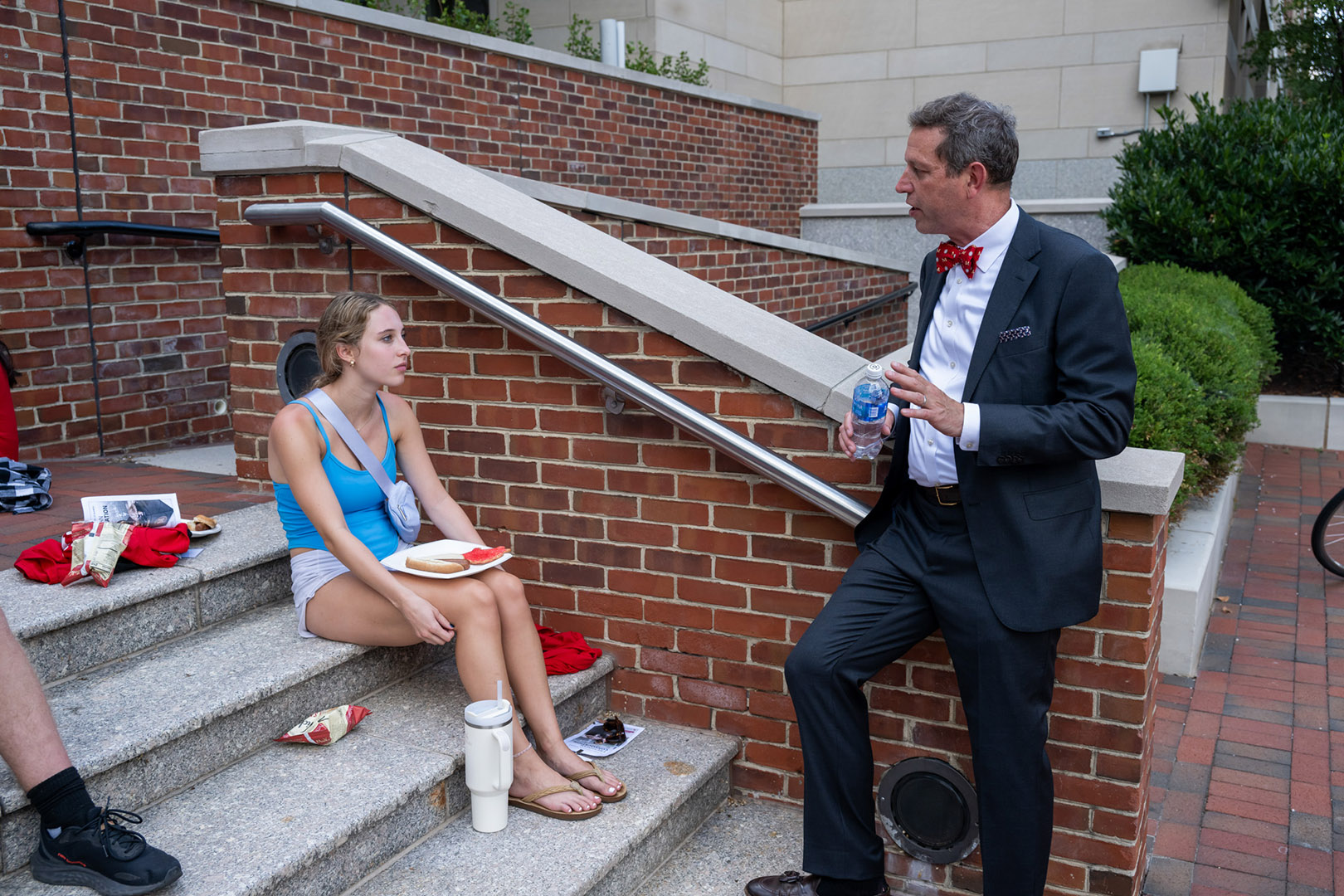 The start of the fall 2023 semester marks the start of a new chapter in the lives of incoming freshmen at the University of Maryland's Robert H. Smith School of Business.
On Sunday, 480 students in the class of 2027 took the first steps in their journey as Smith Terps during Convocation festivities at Memorial Chapel.
These first-years, hailing from 17 states and three countries, join the Smith community during its Silver Jubilee year, celebrating the school's namesake. "They will continue the tradition of incoming students who bring unique experiences and diverse perspectives that make the Smith School a vibrant learning environment," said Dean Prabhudev Konana during his remarks.
During their college experience, students will see their dreams take shape. They'll also challenge the status quo, build lifelong relationships and become exceptional leaders tackling tomorrow's grand challenges.
"Our success is reflected in your success, and the Smith community is here to support you. I look forward to seeing all the great things you will do over the next four years," said Konana.
UMD head women's basketball coach, Brenda Frese, addressed students during the event and cited the importance of staying engaged on the UMD campus to maximize their college experience.
"I enjoyed speaking to the Smith School class of incoming freshmen. What a bright future you all have that lies ahead. Take advantage of all the amazing opportunities that will come your way," Frese said in a social media post following the event.
Students also had the opportunity to hear from someone who embarked on the same journey roughly three years ago. Jacob Uwimana '24, a finance and information systems double major, highlighted two significant ideas he has focused on during his UMD experience: community and opportunity.
The chance to engage freshman during their first moments on campus was extremely appealing to Uwimana. The event provided a great platform to share how Smith has enabled him to grow personally and professionally.
"It was important for me to speak because, as a freshman, the opinion you're most interested in is someone in your shoes," says Uwimana. "While I may be a couple of years removed from their exact position, I have experienced enough to know what makes the Smith undergrad experience so unique, and I was honored to share my perspective."
Media Contact
Greg Muraski
Media Relations Manager
301-405-5283  
301-892-0973 Mobile
gmuraski@umd.edu 
About the University of Maryland's Robert H. Smith School of Business
The Robert H. Smith School of Business is an internationally recognized leader in management education and research. One of 12 colleges and schools at the University of Maryland, College Park, the Smith School offers undergraduate, full-time and flex MBA, executive MBA, online MBA, business master's, PhD and executive education programs, as well as outreach services to the corporate community. The school offers its degree, custom and certification programs in learning locations in North America and Asia.