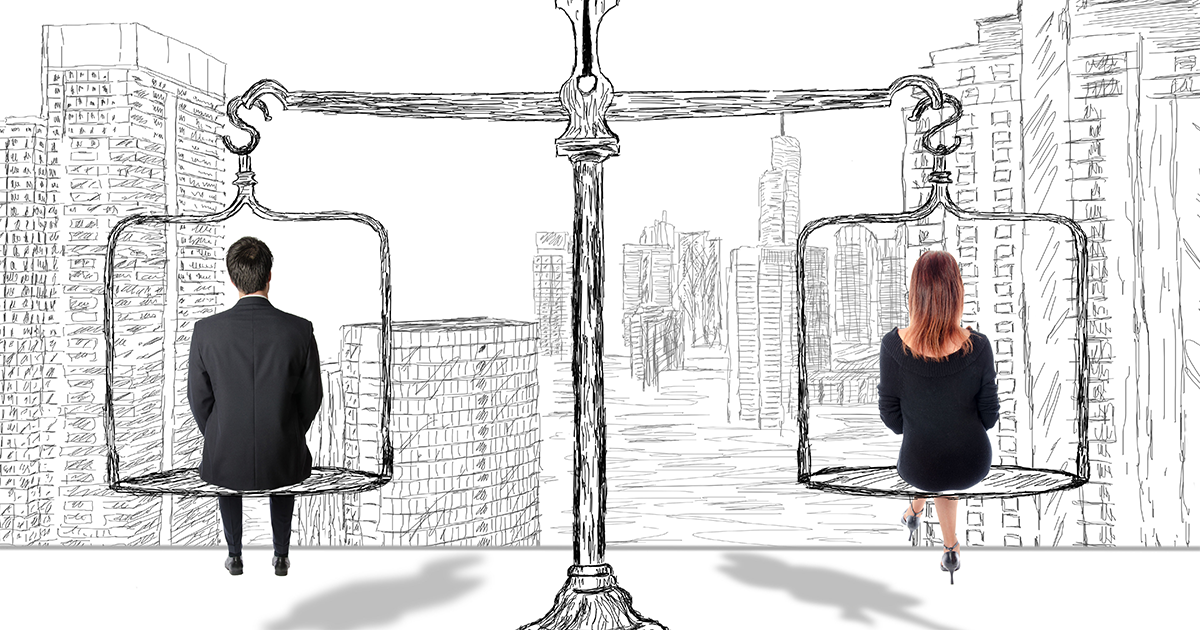 Maryland Smith's Executive MBA program has hit another milestone – gender parity.
For the 2021 cohort, 54% of the students are women.
That's a first for the program, which is ranked No. 11 in the United States, according to the Financial Times.
"At 54%, a majority of this cohort is women, which is so exciting," says Elizabeth McMahon, assistant director of EMBA recruitment. It's exciting as well, she says, to see that the women hail from a diverse set of industries – from healthcare, consulting, hospitality, information technology, government and regulatory agencies, financial services, and from nonprofits.
"That's essential," McMahon says. "We want the Executive MBA program to have that diversity of industry. The different lenses that these individuals bring are vitally important. We are always conscious of making sure that we have a broad industry experience in each cohort."
Smith's EMBA students have an average of 17 years of work experience – an average nine years in management positions.
In their most recent "Women in the Workplace" Report, McKinsey and Company and LeanIn.org found that the share of women in senior vice president roles had expanded, to 28% in 2020, from just 23% in 2015, and that the overall share of women in the C-suite executive offices had as well, to 21%, from 17% over the same period.
"We see that there has been positive growth," McMahon says. "But at the same time, we'd love to see that number closer to the actual 50% representation of women in the workforce. That's why it's so important that women pursue their MBA degrees, and that's why we are so encouraged by the fact that our EMBA program has reached that goal of gender parity."
Although women tend to outnumber men on college campuses and earn more college degrees at all levels, business schools have been historically slow at achieving gender parity. In fact, in many MBA programs across the country, women account for just 40% of students.
At Maryland Smith, work is well underway to close the gender enrollment gap across all MBA programs. Efforts have included expanding the signature Women Inspire forum, opening an Office of Diversity Initiatives, hosting workshops on subconscious bias, and examining gender issues related to talent pipelines, academic programs and job placement. Ensuring a range of programs with varied scheduling profiles also helps.
The EMBA, with courses scheduled for every other Friday and Saturday, is designed with work-life balance in mind. While the courses are rigorous, the scheduling burden is intended to be evenly distributed across weekdays and weekends, creating a schedule that works for many women. Smith's Online MBA and Flex MBA are similarly designed for strategic scheduling.
Media Contact
Greg Muraski
Media Relations Manager
301-405-5283  
301-892-0973 Mobile
gmuraski@umd.edu 
About the University of Maryland's Robert H. Smith School of Business
The Robert H. Smith School of Business is an internationally recognized leader in management education and research. One of 12 colleges and schools at the University of Maryland, College Park, the Smith School offers undergraduate, full-time and flex MBA, executive MBA, online MBA, business master's, PhD and executive education programs, as well as outreach services to the corporate community. The school offers its degree, custom and certification programs in learning locations in North America and Asia.