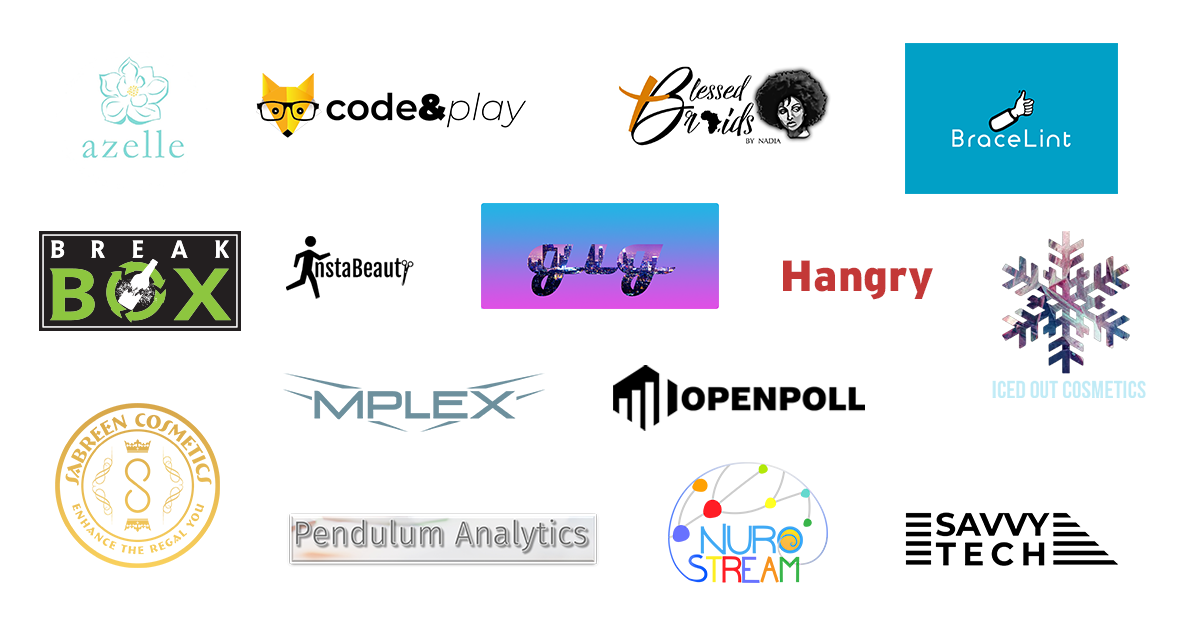 The Dingman Center for Entrepreneurship is pleased to announce that it has expanded its Terp Startup summer accelerator program to host 15 student startups this year. Launched in 2015 with just six startups in its first cohort, Terp Startup has grown each year to accommodate increased demand from student founders. To be considered for the Terp Startup program, students undergo a rigorous application process in which they must demonstrate their startup's traction as well as their own entrepreneurial drive. The accepted startup teams will receive a stipend of up to $5,000, a six-month membership to WeWork, and a dedicated mentor to help them grow their businesses over an eight-week period in the summer.
The launch of WeWork in College Park provided the Dingman Center an unprecedented opportunity to expand the program, providing more space, access and resources than ever before. Managing Director Holly DeArmond, MBA '17 believes that the experience will be transformative for these students.
"The hallmarks of this program are funding, space and mentorship. Starting this summer, not only will our founders be in an innovative, dynamic space but they will also be members of both the Dingman Center community and the broader WeWork community. All the elements of Terp Startup should help these Terp entrepreneurs accelerate in a rather short amount of time."
In addition to securing a dedicated co-working space, the Terp Startup program gives students access to a variety of venture creation workshops, ranging in topics from startup financing and incorporating to team-building and brand management. Many of these workshops are led by successful alumni entrepreneurs, including Zeki Mokhtarzada '00, Paul Capriolo '06, James Fayal '12 and more.
Members of past cohorts have graduated from the program and gone on to achieve success in business pitch competitions, including 2019 Pitch Dingman Competition winner Jasmine Snead '17, MPP '19, MBA '21 of Aurora Tights.
This year's cohort of startups and their founders is an eclectic and exciting mix:
Azelle - Barathi Aravindan '22
Azelle's mission is to support the restoration of the Chesapeake Bay in a fashionable manner and empower women in the field of business by hiring young women in the community. Proceeds from their charm bracelets go toward saving the bay.
Blessed Braids - Nadia Edet '20
BlessedBraids is a business that provides quality protective styling for an affordable price. They specialize in box braids, Marley twists, faux locs, and many more. They are located in Beltsville Maryland at House of Hair Extensions and Weaves.
BraceLint - Daniel Raithel '20
Normally you aren't able to fit a lint roller in your pocket, but with the BraceLint's patent-pending flat design that props up into almost a "bracelet", everyone can present their best selves at all times.
BreakBox - Ryan Perpall '20
Break Box Bottle Throwing is a glass diversion service focused on removing glass from the waste stream by processing it through 'The Break Box'.
Code&Play LLC - Felipe de Padua, MS '19
Code&Play is an online coding school for kids and teenagers. Learn to code with real engineers in real time.
Gig (Project Y) - Shyon Parsadoust '19
We are a collaborative e-commerce platform designed to help college students market their talents to one another, to University departments, and to local businesses.
InstaBeauty - Sadia Alao '20
A delivery platform where users order beauty goods with personal shoppers. Once expanded and grounded in the market, we plan to stock products and deliver before and after beauty supply stores open and close.
Hangry - Shehan Weeraman '19 (co-founder), Nick Adimi '18 (co-founder)
Hangry is an online food ordering and delivery platform that delivers food via drones. We are using artificial intelligence, and autonomous flight technology to provide a service unlike any other, while also providing users with a smart, safe, and electrifying experience.
Iced Out Cosmetics - Isha Kamara '20
A cosmetics brand created to make those made to feel the least beautiful by society feel the most beautiful.
MPLEX - Galen Stetsyuk '20
MPLEX is a virtual reality (VR) video game company creating a competitive, multiplayer game with the depth, variety and personalization worth getting a VR headset for.
NuroSTREAM - Steven Jettoo '20 (CEO), Kirsten Newman '15 (CMO)
NuroSTREAM has developed brain targeted learning tools to help you learn anything, anywhere! Dream up STREAM with NuroSTREAM, the learning specialist.
OpenPoll - Zachary Wynegar '20
OpenPoll allows decision makers to distribute surveys using push notifications, see who hasn't responded, and gather responses easily.
Pendulum Analytics - William Sherman, MBA '19
Pendulum Analytics provides a cost-effective approach to reducing the likelihood of a transaction failure. Ultimately, contributing to the financial health and risk management strategy of financial service and retail firms.
Sabreen Cosmetics - Kareemah Mustafa '19
Sabreen Cosmetics seeks to serve the often-underrepresented women of color in the clean cosmetic and beauty industry through products handcrafted with high-quality, non-toxic, PETA-Certified vegan, and cruelty-free ingredients.
Savvy Tech - Thomas Savransky '20
Savvy Tech LLC is a software company focused on providing innovative living solutions. We're currently building a fashion-tech app that's going to allow users to try on and purchase designer clothing in a virtual marketplace.
Media Contact
Greg Muraski
Media Relations Manager
301-405-5283  
301-892-0973 Mobile
gmuraski@umd.edu 
About the University of Maryland's Robert H. Smith School of Business
The Robert H. Smith School of Business is an internationally recognized leader in management education and research. One of 12 colleges and schools at the University of Maryland, College Park, the Smith School offers undergraduate, full-time and flex MBA, executive MBA, online MBA, business master's, PhD and executive education programs, as well as outreach services to the corporate community. The school offers its degree, custom and certification programs in learning locations in North America and Asia.