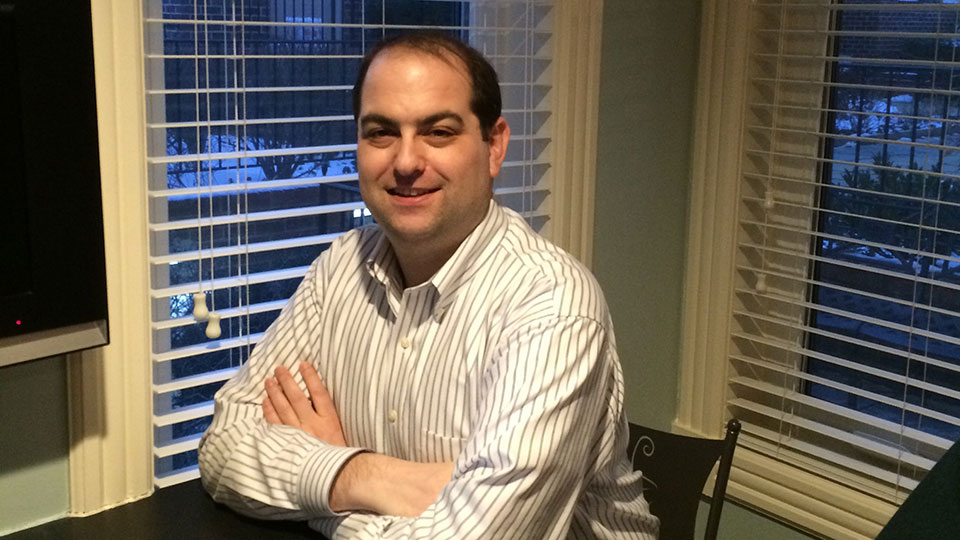 His fellow students thought he was a faculty member; his professors saw him as a kind and active leader on Smith's Shady Grove campus. His program director once wrote that "David was a superstar." Now, students and faculty alike will see David Kantor's memory live on through an endowed and current-use scholarship for undergraduate accounting students.
Kantor's family—his parents, Loren and Scott Kantor, and sister and brother-in-law, Jennifer and Michael Gershberg—have established this scholarship following his untimely death last year. The memorial scholarship will be awarded to promising undergraduate accounting students in need. His family hopes it will help support future generations of community leaders.
A non-traditional student at Smith's Shady Grove campus, David Kantor served as the marketing director of Shady Grove campus's Accounting Business Association (ABA) and was very involved in supporting his fellow students through Shady Grove's Summer Career Boot Camp. "David was an active member of the Shady Grove campus throughout his tenure at Smith---from tutoring students to being a leader in his class projects," said Luke Glasgow, director of Smith undergraduate programs at Shady Grove. "Even after his graduation, the accounting firm for which he worked would send him back to Smith" for recruiting activities. 
 "We hope that future recipients of this scholarship will experience the growth and success my brother enjoyed during his time at Smith and after as a CPA," said Jennifer Gershberg, his twin and an associate clinical professor at Smith. "Non-traditional students have a unique perspective to offer the Smith School. My family and I hope that with this scholarship we can help keep David's kind spirit alive, while giving back to the community that meant so much to him.  He had an unwavering commitment to Smith that our whole family is proud to honor and perpetuate."
–By Laura Hayes. Hayes is a 2022 MBA Candidate and a Forté and Smith Fellow. Originally from Gaithersburg, Md., Hayes worked in marketing roles for four years in the financial services industry before coming to Maryland Smith.
Media Contact
Greg Muraski
Media Relations Manager
301-405-5283  
301-892-0973 Mobile
gmuraski@umd.edu 
About the University of Maryland's Robert H. Smith School of Business
The Robert H. Smith School of Business is an internationally recognized leader in management education and research. One of 12 colleges and schools at the University of Maryland, College Park, the Smith School offers undergraduate, full-time and flex MBA, executive MBA, online MBA, business master's, PhD and executive education programs, as well as outreach services to the corporate community. The school offers its degree, custom and certification programs in learning locations in North America and Asia.