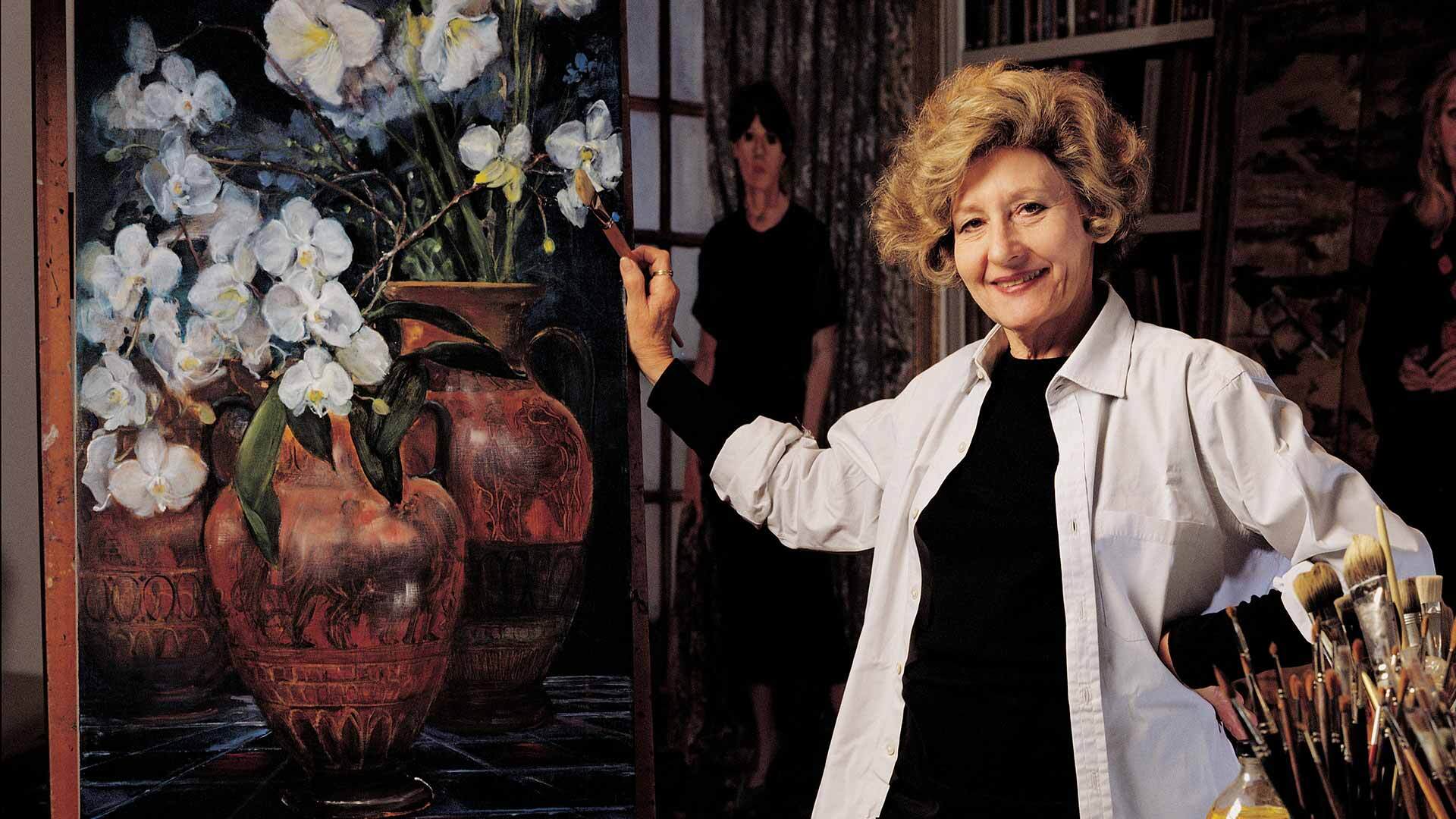 Clarice Smith, an artist, educator and major benefactor of the University of Maryland whose creative spirit is reflected in the vibrant, transformative performing arts center that bears her name, died on Thursday at age 88.
Her towering impact at the university extended beyond The Clarice Smith Performing Arts Center (The Clarice) to include support of music scholarships, endowed professorships, visiting artists, virtual classroom collaborations and other facilities, including the mid-Atlantic's largest performing arts library.
Smith was "an unparalleled champion for the arts," said UMD President Darryll J. Pines. "Our faculty, staff and students have benefited greatly from her passionate, generous and steadfast support of the performing arts both on our campus and in the surrounding community. It's an incredible legacy, and we are forever grateful."
Born in 1933 in Washington, D.C., Smith attended UMD and went on to paint professionally for more than 40 years. She was known primarily for her portraits, still lifes, landscapes, florals, and equestrian and sporting scenes; her work was exhibited at the National Museum of Women in the Arts and the Kreeger Museum in Washington, D.C., along with other galleries across the U.S. and abroad, including London, Paris, Zurich and Jerusalem. Most recently, she was included in a 2021 exhibition, "American Contemporaries," at the Gerald Peters Gallery in New York City.
Smith received a bachelor of arts degree and MFA from George Washington University and, from 1980 to 1987, was a member of that university's art department, where she taught watercolor and portrait painting.
"Clarice Smith was a gifted artist and an amazing woman: kind, thoughtful and generous," said Bonnie Thornton Dill, dean of UMD's College of Arts and Humanities. "She was devoted to the development of young talent and had a way of connecting with students and faculty through their artistry at performances and exhibitions. She was forward-looking with a willingness to grow and change as the arts on campus changed. Her generosity was a gift to us all and will be felt for generations to come."
Her passion for both visual and performing arts led to her generous backing of the arts at UMD, culminating with the 2001 opening of The Clarice, for which she and her husband, Robert H. Smith, contributed $15 million. The 318,000-square-foot complex, the largest single building constructed by the state of Maryland, includes six performance spaces and the Michelle Smith Performing Arts Library (named for her daughter, who died in 2020) and hosts up to 1,000 events a year. It also welcomes touring artists every year and is home to the university's highly regarded School of Music and School of Theatre, Dance, and Performance Studies.
Robert H. Smith '50, who preceded her in death in 2009, was the primary benefactor and namesake of the business school at Maryland. The Smiths' family foundation also supported professorships, endowed chairs, scholarships and the dean's fund in the Smith School.
"Clarice's mark was in the arts, and it was just a wonderful combination with her husband and the rest of the family," said Brodie Remington, vice president for university relations. "Whatever they did was guided by very high standards and creativity."
Longtime university supporter and university foundation trustee Alma Gildenhorn '53 said she and her husband, Joseph Gildenhorn '51, and their family shared a lifelong friendship with the Smith family as well as a bond that grew stronger over time: their pride and commitment to their alma mater, the University of Maryland.
"Clarice and I attended many classes together. She was highly intelligent, innately curious, gracious and serene. She loved art … visual and performing," Gildenhorn said. "The naming of the Clarice Smith Performing Arts Center was her belief in the opportunities for excellence in all disciplines of the performing arts. She knew that it could be achieved collaboratively for generations to come at Maryland."
Clarice Smith was awarded an honorary doctorate of humane letters from UMD in 2015. This weekend, she was honored during performances at The Clarice with dimmed lights in the lobby and a chair draped in black fabric in each venue. The plaza in front of The Clarice was lit in white.
Smith's "passing leaves a void for all who knew her, but she leaves a legacy that will be very long-lasting," said Remington.
– This article originally appeared in Maryland Today and is republished here with permission.
Media Contact
Greg Muraski
Media Relations Manager
301-405-5283  
301-892-0973 Mobile
gmuraski@umd.edu 
About the University of Maryland's Robert H. Smith School of Business
The Robert H. Smith School of Business is an internationally recognized leader in management education and research. One of 12 colleges and schools at the University of Maryland, College Park, the Smith School offers undergraduate, full-time and flex MBA, executive MBA, online MBA, business master's, PhD and executive education programs, as well as outreach services to the corporate community. The school offers its degree, custom and certification programs in learning locations in North America and Asia.