Nima Farshchi Directory Page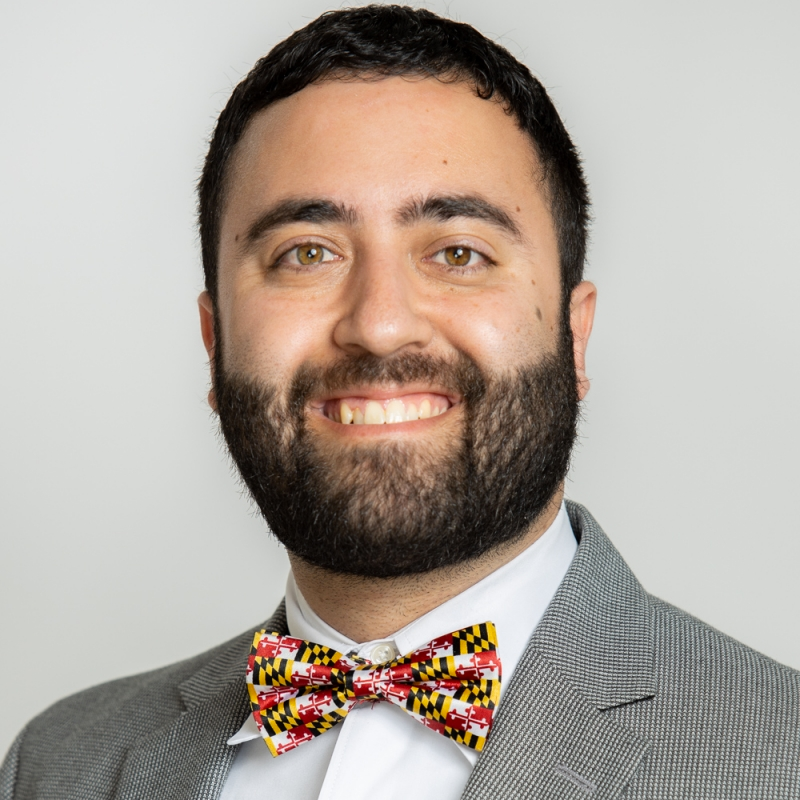 Nima Farshchi
Lecturer, Management and Organization
Executive Director, Office of Experiential Learning
Director, Center for Social Value Creation
MBA, University of Maryland
Contact
---
Nima Farshchi is a Lecturer in the Management and Organization Department, Executive Director of the Office of Experiential Learning (OEL), and Director of the Center for Social Value Creation (CSVC) at the Robert H. Smith School of Business, University of Maryland. His expertise includes Environmental, Social, and Governance metrics, Corporate Social Responsibility, Sustainable Development Goals, and Charter School Leadership.
Farshchi creates and promotes opportunities for Smith's Alumni, Corporate, and Community partners to engage in mentorship, experiential learning, and hiring partnerships within our community through OEL. He collaborates across all organizational units to grow our student's experience.
Farshchi oversees the strategic direction of CSVC, focused on educating, engaging, and empowering Smith students to make a better world through business. He is passionate about using business frameworks and solutions to tackle society's greatest challenges. 
In his faculty role, Farshchi teaches courses on Strategic Management and Negotiations, incorporating an ESG mindset to create the next generation of impact-driven business leaders.
Farshchi also serves as the Faculty Advisory for Smith's MBA Net Impact Chapter and Chapter Advisor for UMD's Alpha Kappa Psi Professional Business Fraternity.
Outside of Smith, Farshchi is CEO of Innov8MD, an organization focused on connecting Maryland's statewide innovation and entrepreneurship leaders. He also serves on the Board of Institute of Creative Community Initiatives, a Prince George's County non-profit organization dedicated to empowering youth, adults, and families in vulnerable communities. He also volunteers on the Steering Committee of the Best for DMV Campaign, as Regional Chair for the Creating Value Alliance, and on the Board of Advisors for Elemental Impact Solutions.
Farshchi is a proud Smith graduate from the University of Maryland with his Master of Business Administration, dual BS degrees in operations management and accounting, and a minor in leadership studies.