Message From The Dean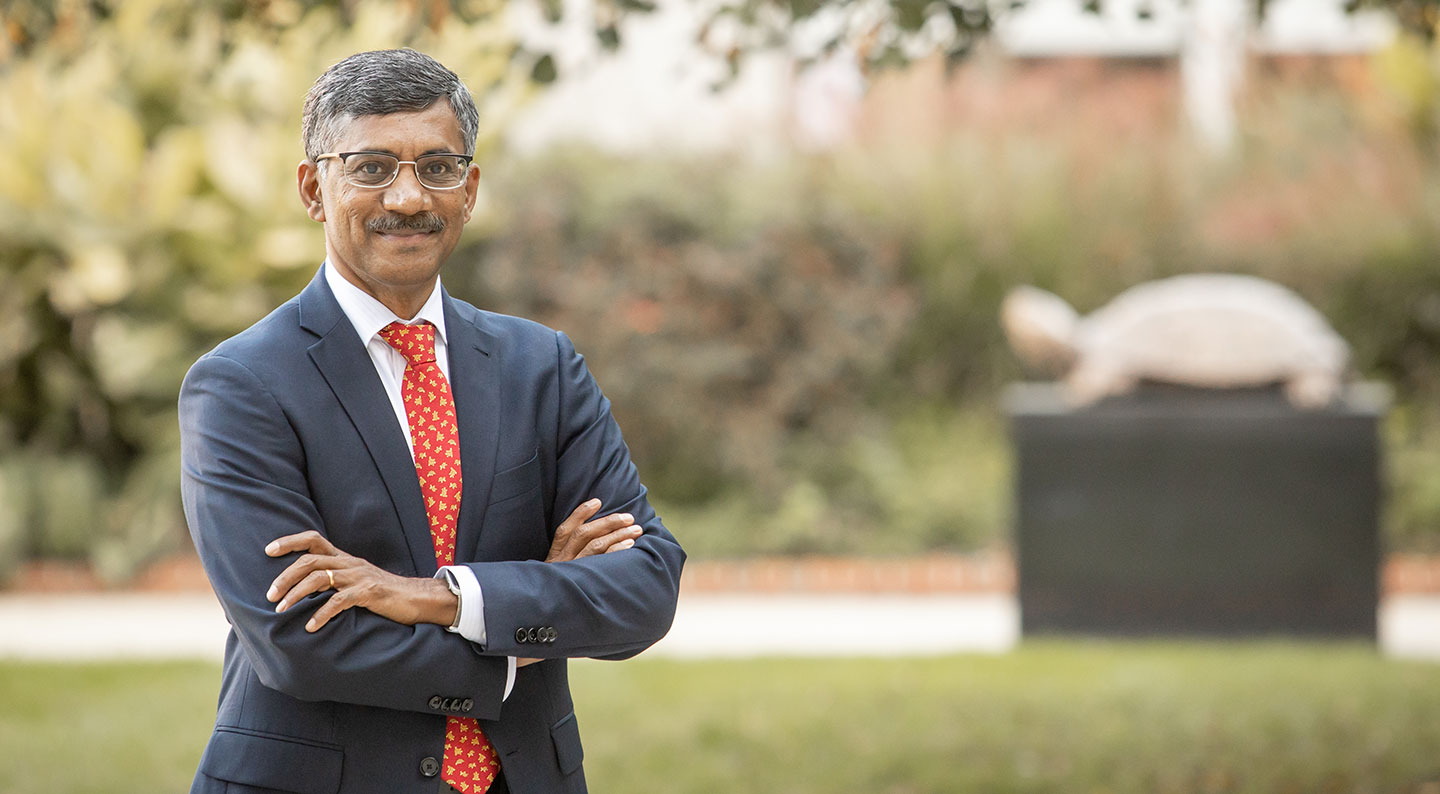 Welcome to the Robert H. Smith School of Business at the University of Maryland! It is an exciting time to be part of the Maryland Smith community. Located just 7 miles from the White House, we are at the heart of both business and power, with multinational corporations, influential NGOs, massive Federal enterprises and a burgeoning innovation community right in our backyard.
At Maryland Smith you'll find a broad range of degrees, certificates, executive programs and research activities designed to prepare students and leaders for a world that is in constant flux, with technology and global competition accelerating the pace of change. 
Our world-renowned scholars and professional faculty deliver practical knowledge grounded in principles and concepts that let students discover their passion, define their path as entrepreneurs, and explore the real world with a sense of purpose. 
Smith students learn foundational business principles, develop critical thinking skills, and gain expertise in important analytical tools and techniques. Our faculty make even the most complex concepts accessible through a carefully chosen, thoughtfully organized curriculum with cases, opportunities for experiential learning, and personalized support. 
The Mayer Fund and Senbet Fund allow students to practice their asset management skills as they collectively manage more than 8 million dollars. The QUEST interdisciplinary honors program with the Clark School of Engineering and the College of Computer, Mathematics and Natural Sciences helps students gain unique teamwork, communication, and problem-solving skills by working on real problems sponsored by our industry partners. The flexibility to pursue a master's degree during a fifth year through the Plus 1 program brings added value for students.
Our students and faculty are connected to influential alumni and the pulse of the business community. Advisory Councils keep us actively engaged with industry leaders and experts, who bring their real-world experience to help shape what students learn, match classroom lessons to real-world needs, and widen the pipeline for internship and job opportunities. Experiential learning opportunities like Smith Live Cases and capstone projects bring business leaders into the classroom and let students grapple with real-world problems. 
Entrepreneurs find Maryland Smith a launching point for extraordinary ventures, with the Dingman Center providing resources, instruction, support, and a connection to the local venture community. Our students also develop a global mindset with help from the Center for Global Business -- more than 35 percent will study abroad, consult with a global company, or learn from international business experts right here on campus.  The Center for Social Value Creation helps students explore ways to create a better world through business.
Maryland Smith researchers think creatively about the grand challenges of business and society, such as capitalism and equitable growth, the risks of climate change on firms, the future of work and jobs as driven by technological change, and the notion of upward mobility. Our faculty's ideas are shaping the conversations around all of these issues. Eighteen of them are in the top 2 percent of scholars in the world. Research Centers of Excellence amplify and expand on thought leadership across a spectrum of topics.
Every day, Smith ideas and Smith alumni are making a positive impact on our economy, our society and our world. It's our promise to provide an exceptional experience for our students. I hope you'll choose to join us in some way on this remarkable journey.
Warmest Regards, 
Dean Prabhudev C. Konana