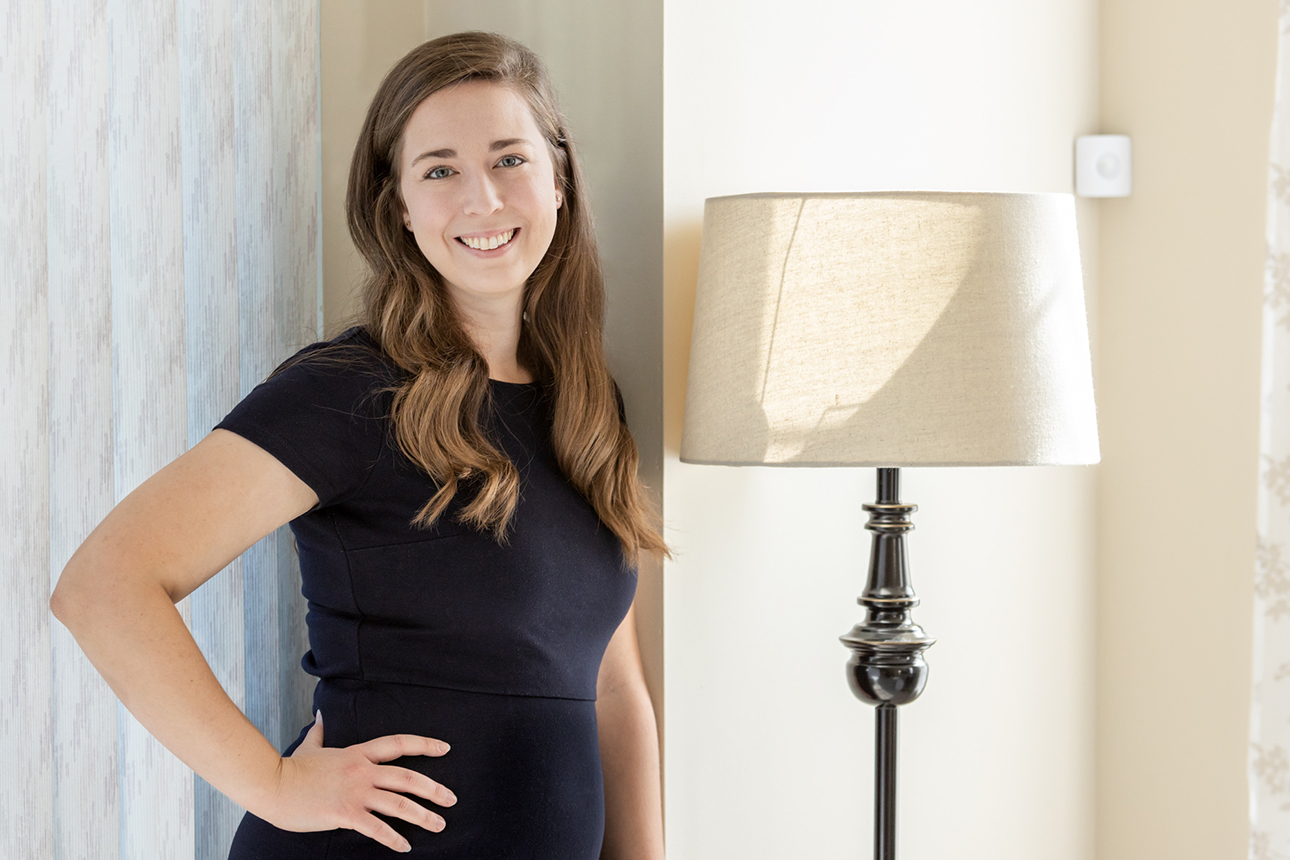 Stephanie Catherine '14 has always sought out the next hard problem to solve, the next challenge.
It's why she so enjoys the work she's doing at Deloitte, where she works as a manager. The tasks and challenges she faces vary from day to day, and the changing nature of her work, she says, keeps her motivated and intellectually stimulated.
She's always been that way. At Maryland Smith, she most enjoyed courses that brought real-world problems into the curriculum, tasking students to apply their holistic business knowledge and find real solutions.
That's what she does for her clients, and for colleagues.
At Deloitte, she serves as coach for more-junior colleagues, helping them find opportunities within the firm and attain the skills they'll need to achieve their goals. She hopes to do more coaching in the future, specifically, mentoring women with aspirations for attaining technological leadership. She says it's a way of giving back – Catherine herself had a strong mentor who guided her early in her career.
She credits her time at Maryland Smith, where she was a finance and marketing double-major, as a key contributor to her success at Deloitte. "The Smith school prepares you to be an excellent communicator," she says. And being a good communicator, Catherine says, has helped her immensely in her current role. Catherine often serves as a facilitator of communications between the highly tech-savvy members of her firm and the clients they serve. It's so important in business today, she says.
"The need for tech savvy is increasing across the board. Everyone is going to need to be able to speak technically at some level," she says.
Asked what advice she would give to current Smith students, Catherine says they should remember how important it is to develop relationships with their Smith classmates. "Your classmates are truly your colleagues for life and can be a valuable resource for you down the road in your career," she says.
Don't hesitate to seek out advice from others, or to give it, she adds. "And don't be afraid – be courageous when you start a new job." She says students should be confident in the foundation that Maryland Smith provides and bring their unique, authentic selves to work.
And, of course, she says, be open for new challenges.
"I like that my career doesn't have to follow someone else's path, that I get to choose my own adventure," she says. "I want to continue to lead larger teams, taking lessons learned from successes in my experiences and applying them to new clients and new challenges."
–By Phillip Reamer. Reamer is a 2023 MBA candidate and Smith Fellow originally from Sykesville, Md. He worked for three years in the horticulture industry before beginning his MBA studies, most recently with Walt Disney World's horticulture team.
Media Contact
Greg Muraski
Media Relations Manager
301-405-5283  
301-892-0973 Mobile
gmuraski@umd.edu 
About the University of Maryland's Robert H. Smith School of Business
The Robert H. Smith School of Business is an internationally recognized leader in management education and research. One of 12 colleges and schools at the University of Maryland, College Park, the Smith School offers undergraduate, full-time and flex MBA, executive MBA, online MBA, business master's, PhD and executive education programs, as well as outreach services to the corporate community. The school offers its degree, custom and certification programs in learning locations in North America and Asia.