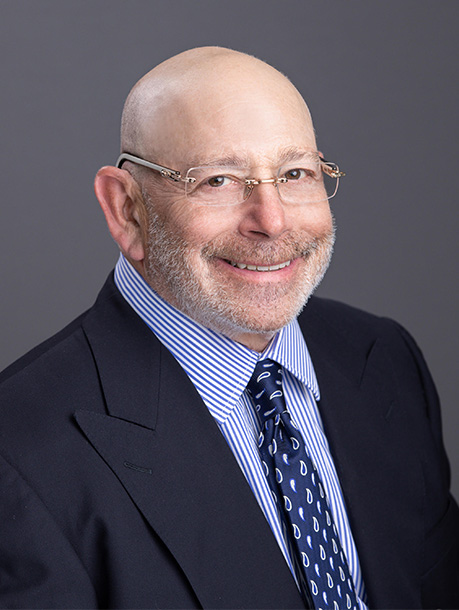 Want to know how to climb the corporate ladder? Bet on yourself and take risks early in your career, says Neal Shear '76.
Shear, who spent over 25 years at Morgan Stanley leading its commodities division, learned that lesson early on as a professional. He kickstarted his career working at J. Aron & Company, a small commodities trading company acquired by Goldman Sachs in 1981, and learned as much as he could as the "low man on the totem pole".
Not long after, though, Morgan Stanley came along and offered an opportunity for him and two of his colleagues to build the company's commodity business. Staying in his position at the time was potentially viewed as a safer bet, Shear says, as he could have been on track to eventually become a partner. But the chance to start essentially his own business from scratch was too appealing, he says, and he was ready to take the gamble.
"I wanted to be the boss and I was still at that point in time only 26 or 27 years old, ambitious and probably as foolish as I was ambitious," says Shear, a board member of Cheniere Energy and two other companies in the global refining business where he has equity. "But I said, 'Hey, this is a great opportunity, and here's a world-class investment bank that's willing to put resources in my hands to build something from scratch.'"
Getting started, Shear and his colleagues stuck with what they knew best  – precious and base metals. The long-term plan, however, was focused on getting involved in what is today considered the energy business. Metals trading served as the means of proving to the company that they could be trusted to take the reins and run a profitable business. They quickly expanded to the energy business that was a much larger global-facing business, says Shear.
As he learned more about the intricacies of the business, Shear says he also learned what it meant to lead others and how he could best support those around him. That proved to be particularly helpful when he was eventually promoted to Morgan Stanley's Global Head of Sales and Trading, which included the commodities business.
"There definitely were a lot of lessons learned and broken glass along the way, but first and foremost, I learned that when you're establishing a business or working within an organization, you have to be collaborative," says Shear. "Your people need to understand what you're doing, why you're doing it and what the end game will be. Spending time building those bridges was some of the best time we spent."
Shear also says there were plenty of lessons he drew upon throughout his career from his time as an undergraduate student at the University of Maryland's Robert H. Smith School of Business.
"Going to a large, first-class public university like the University of Maryland teaches you a lot of lessons. One of the first ones I learned very quickly was that I was surrounded by tens of thousands of people, but you had to rely on yourself to get something done and succeed," says Shear. "If you failed, you had to pick yourself up by your bootstraps and just continue moving forward."
The business curriculum, Shear says, laid the foundation for the rest of his career. But these days, he says he's most impressed by the amount of entrepreneurship taking place at Maryland Smith. It's part of the reason why he continues to support the school through financial contributions and serves as a member of the Smith Finance Advisory Council.
In the later stages of his career, Shear says it was a priority that he help establish a funnel of bright, young professionals eager to make their mark in the business world. That meant supporting grassroots business education and encouraging students to take risks while learning in a more controlled environment.
"At the end of the day, once you arrive at your first position you'll have to gain knowledge and learn and achieve differently. That makes it even more important that we foster a good foundation in finance and business education," says Shear. "So my overall advice to students is to get as much of the book learning as you can."
Media Contact
Greg Muraski
Media Relations Manager
301-405-5283  
301-892-0973 Mobile
gmuraski@umd.edu 
About the University of Maryland's Robert H. Smith School of Business
The Robert H. Smith School of Business is an internationally recognized leader in management education and research. One of 12 colleges and schools at the University of Maryland, College Park, the Smith School offers undergraduate, full-time and flex MBA, executive MBA, online MBA, business master's, PhD and executive education programs, as well as outreach services to the corporate community. The school offers its degree, custom and certification programs in learning locations in North America and Asia.