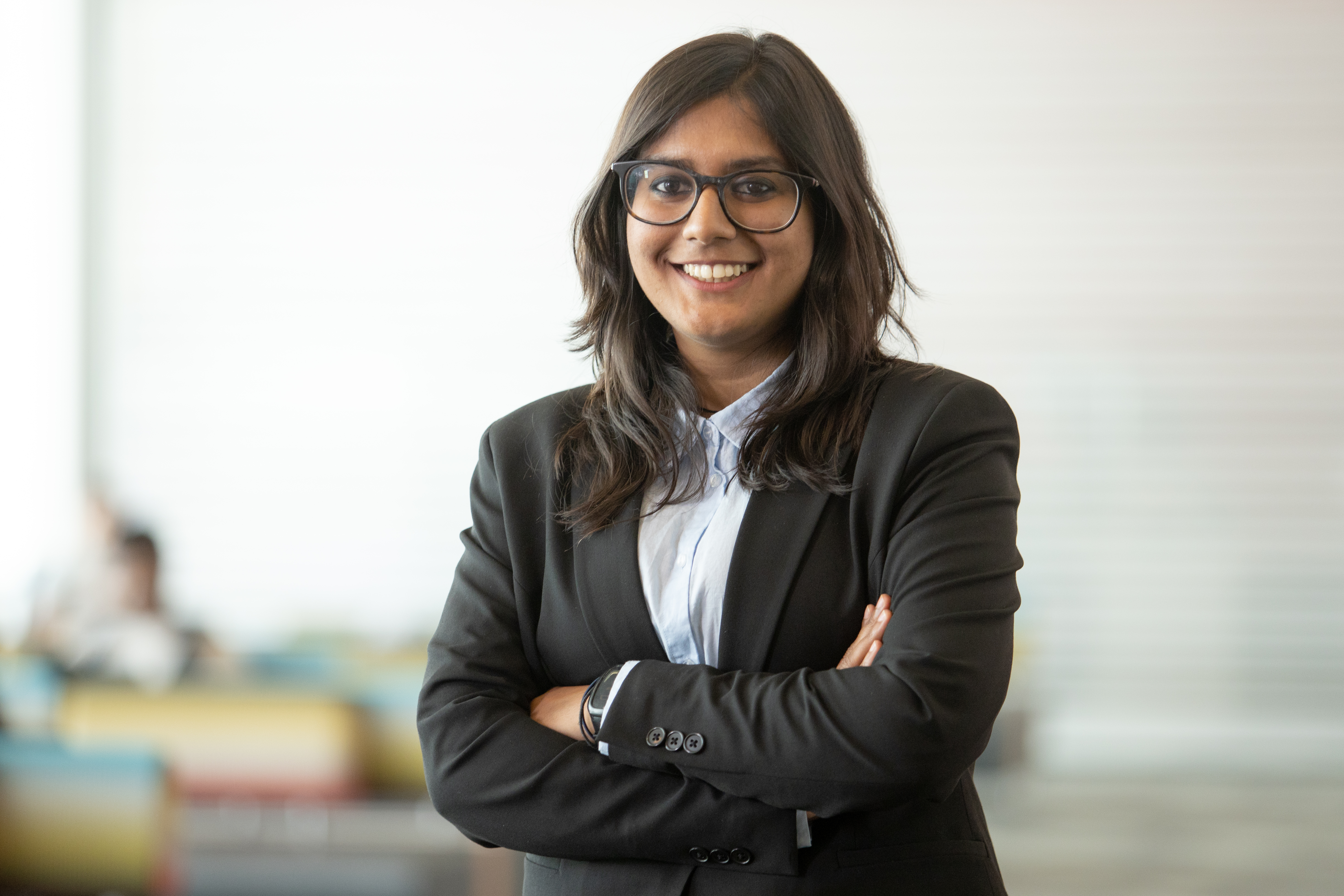 Sahitya Angara took an analytical approach when selecting a master's program. We'd expect nothing less from her – Angara was, in fact, a data analyst prior to arriving in Maryland from her former job in Chennai, India. She's always enjoyed "reading between the data points."
That led her to enroll in the Master of Science in Business Analytics (MSBA) program at the Robert H. Smith School of Business. She chose Smith's business analytics program for its strength in three areas: big data, computer science and mathematics. "While there were many programs being offered in the U.S. and other countries, what I really liked about the Smith business analytics program is that it was giving an equal amount of importance to each of these three aspects," said Angara.
She doesn't regret the decision. "Whatever I learn in class, I feel like I can immediately apply it," said Angara. "In Data Models and Decisions, we applied decision trees to an actual real-life scenario with a real company," said Angara. It was a good learning experience for consulting projects in the future, she added.
According to the United States Bureau of Labor Statistics, 61 percent of employers plan to hire job candidates with an MSBA. Smith MSBAs go on to work for companies like Alibaba Group, Capital One, Deloitte, and Credit Suisse. "Business analytics is a subject with a global scope, because many companies around the world are generating lots of data. […] Everyone can use this," said Angara.
Find Sahitya Angara on LinkedIn.
–By Miranda Taylor
Media Contact
Greg Muraski
Media Relations Manager
301-405-5283  
301-892-0973 Mobile
gmuraski@umd.edu 
About the University of Maryland's Robert H. Smith School of Business
The Robert H. Smith School of Business is an internationally recognized leader in management education and research. One of 12 colleges and schools at the University of Maryland, College Park, the Smith School offers undergraduate, full-time and part-time MBA, executive MBA, online MBA, specialty master's, PhD and executive education programs, as well as outreach services to the corporate community. The school offers its degree, custom and certification programs in learning locations in North America and Asia.