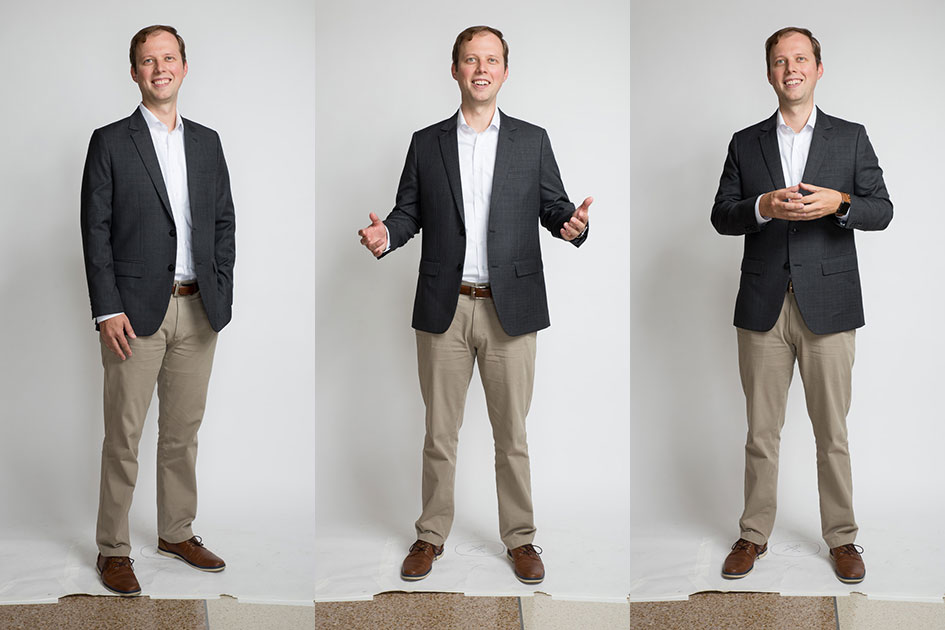 Visiting other countries, whether for business or leisure, can seem daunting because of the abundance of variables in a new environment. Philip Grove, MBA '15, an international sales manager, chooses to focus on the one constant variable in each trip: himself.
Over the course of his 10 years at Baltimore, Md.-based Ellicott Dredges, one of the world's oldest and largest dredging equipment companies, Grove has traveled to more than 25 countries to cultivate relationships with international stakeholders, export the company's products and negotiate complex contracts. His international experiences enables him to recognize the importance of self-awareness in foreign environments.
Grove says being cognizant of his own emotions and knowledge is essential when navigating through difficult or unfamiliar situations, which he says is an important aspect of global mindset.
"Self-awareness and humility is understanding that you don't know what you don't know, especially in another country, but that you do know yourself," Grove says. "Learning about yourself and how you're going to react to certain situations is half the battle."
As a 2015 MBA graduate of the University of Maryland's Robert H. Smith School of Business, Grove credits his experiences at Smith with helping him view and analyze situations from different angles. He believes that a holistic outlook is beneficial because it allows him to consider other concerns that may arise during a deal aside from business affairs.
"The number one benefit I received from my training at Smith is the ability to synthesize business issues quickly," Grove says. "I'm not just looking at issues as transactional, but it's more about looking at things from a broader perspective, which makes me able to synthesize challenges in a faster manner."
Grove applied this practice during a business trip to Bangladesh, where his mission included securing payment for the remaining 25 percent of a multimillion-dollar deal. While the company only shipped its products after receiving payments in full, the foreign investors still expressed their frustrations to Grove during meetings because their expectations for the shipments had not been met.
In the meetings, Grove felt conflicting sentiments from the investors between their criticism of the business at hand and their respect for him on a personal level.
Despite being in an uncomfortable position, Grove says maintaining his composure was the first step in properly assessing and managing the situation. While he recognizes the importance of being confident in his own abilities, Grove also stresses how critical it is to understand the backgrounds of others when conducting business.
"What they were signaling to me was that they had no problem with me personally," Grove says. "Their issue was with the business."
In U.S. culture, he says, negotiators struggle to separate business and personal issues in a meeting. But it's easier in some parts of the world. "Business-wise people may have a dispute," he says. "But they are able to put that aside."
Media Contact
Greg Muraski
Media Relations Manager
301-405-5283  
301-892-0973 Mobile
gmuraski@umd.edu 
About the University of Maryland's Robert H. Smith School of Business
The Robert H. Smith School of Business is an internationally recognized leader in management education and research. One of 12 colleges and schools at the University of Maryland, College Park, the Smith School offers undergraduate, full-time and part-time MBA, executive MBA, online MBA, specialty master's, PhD and executive education programs, as well as outreach services to the corporate community. The school offers its degree, custom and certification programs in learning locations in North America and Asia.