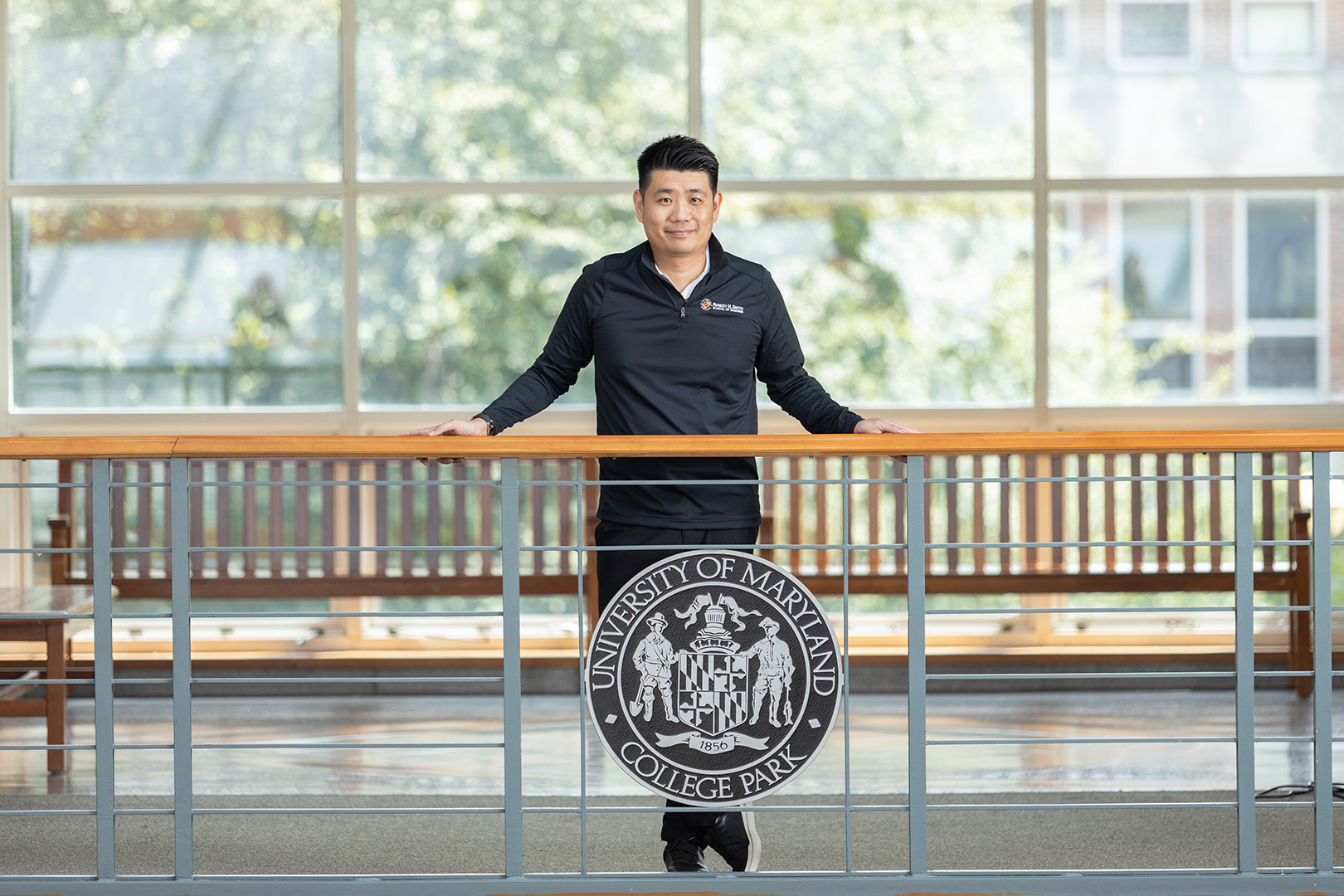 Not many executives can say they helped a company pivot from Chapter 11 bankruptcy to one of its best earnings years ever in their first two years, but Kenny Cheung '05 can.
Cheung, who joined Hertz in 2018 and was appointed in 2020 as executive vice president and chief financial officer, played a major role in restructuring the company and steering it toward success. Navigating a transformative period isn't easy, but Cheung says he's proud of the efforts of the company's employees across the globe in helping it emerge from it even stronger.
Seeking inspiration on how to continue moving the company forward, Cheung says he draws from his experiences as an undergraduate student at the University of Maryland's Robert H. Smith School of Business.
"One key principle I learned that I still apply today is to not be complacent. Always stay ahead of the curve knowing what is going on in your industry and how to evolve and innovate at your company," says Cheung. "Hertz today is nothing like we were just a few years ago."
Becoming a CFO of a Fortune 500 company wasn't always the road that Cheung thought he would travel. From an early age, he enjoyed working with numbers and became more fascinated with the economy and understanding how companies made money as he grew older.
The desire to learn more about the business world ultimately led him to Maryland Smith in 2001, where he would earn his bachelor's degree in finance. During that time, he gained a strong combination of technical skills like accounting and economics with other practical skills such as becoming a better listener, negotiator and presenter.
What Cheung also cherishes from his time on campus is the relationships he cultivated among his peers, professors and the UMD alumni community. Forging those connections, he says, is essential to a successful career.
"The networks you build through school projects, group assignments or social events shaped the business leader and person I am today and I still keep in touch with many of my business school friends," says Cheung. "The bottom line is relationships matter."
The road to his current role at Hertz was paved through a lot of hard work and a little bit of luck, says Cheung. He also learned early in his career to not get distracted by factors outside of his control. Instead, staying present and focused on "today," he says, can help set up success in the future.
As for current students, Cheung suggests learning about as many different aspects of the business world as possible including legal, marketing, sales and operations. Those who choose a career in finance will inevitably experience all of them and having an appreciation for their function will help the overall success of the business, he says.
"I like to say, 'Don't just keep track of the score, make an impact on the score,'" says Cheung. "Developing these skills in business school and in your entry-level job can go a long way later on in your career."
With his first two years at Hertz in the rearview mirror, Cheung says that he's looking forward to continuing to help the company grow as it seeks to change the future of mobility through electric cars, rideshare partnerships, and enhancing its mobile app experience for corporate and leisure customers.
He's also excited about his own personal development as a leader and continuously making further investments in Hertz's greatest assets – its people.
"Being a strong leader also means knowing how to motivate your team and using positive energy as a way to transform the business and giving a winning feeling to your employees, customers and shareholders," says Cheung. "Treat people with respect and how you want to be treated no matter what level they are at within the organization."
Media Contact
Greg Muraski
Media Relations Manager
301-405-5283  
301-892-0973 Mobile
gmuraski@umd.edu 
About the University of Maryland's Robert H. Smith School of Business
The Robert H. Smith School of Business is an internationally recognized leader in management education and research. One of 12 colleges and schools at the University of Maryland, College Park, the Smith School offers undergraduate, full-time and flex MBA, executive MBA, online MBA, business master's, PhD and executive education programs, as well as outreach services to the corporate community. The school offers its degree, custom and certification programs in learning locations in North America and Asia.