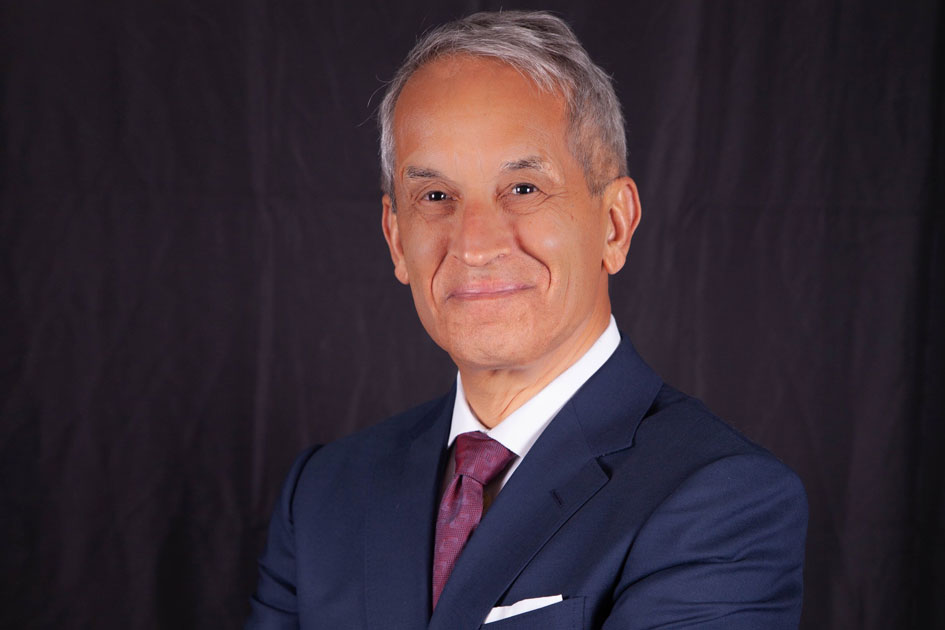 Global business strategist Paul Adler, MBA '78, can't help asking questions when he meets somebody from another place. His cultural curiosity propels him forward.
"Being interested in other cultures is impossible to fake," says Adler, a former business development executive for IBM who launched his own firm in 2018.
A recent example occurred before a trip to St. Lucia. To get ready Adler visited the country's embassy in Washington, D.C. One worker referred him to a bed and breakfast in St. Lucia owned by her mother, and Adler reached out to the host and received an invitation to a reception.
"I assumed it would be about five people," Adler says. "But she invited like 20 or 30 of her closest friends."
Adler started asking questions, and a business opportunity emerged. He credits his adaptability, developed in his youth as an Army brat moving every six months around the United States and internationally to Japan, Germany and England.
"You have to be quick on your feet," he says. "You have to recognize that the people who surround you come from very different places than you do."
Some of the differences are obvious — such as language, food, music, holidays and clothing. But Adler looks deeper. "Part of it is the tangible stuff," he says. "But most of it is what you don't see on the surface."
When Adler came to the University of Maryland's Robert H. Smith School of Business, he took a similar approach. Instead of building his schedule based on course descriptions, he sought teachers with diverse backgrounds. Then he started asking questions.
"I tried to find professors who were either from other countries or had worked abroad," Adler says.
Adler's participation in the MBA program led him to a consulting position at Kiplinger Editors and then IBM. "What attracted me to IBM was that the 'I' stood for international," Adler says.
After working as a business development manager with federal clients in Washington, Adler was selected for an assignment in Japan covering the Pacific Rim region. 
"I was going to these different countries and having to be quick on my feet to adapt to the cultures, so I could win business," Adler says.
Sometimes he learned by making mistakes, such as the time he greeted a Korean client with a business card that had English printed on one side and Japanese on the other. He quickly learned that a separate card with his New York address sometimes worked better.
"I learned as much about what not to do as what to do," Adler says.
When he returned to Washington, he continued with IBM and then took a position at the Australian Embassy.
His Chevy Chase, Md.-based startup, Paul Adler LLC, allows Adler to share his global experience with small and midsized companies and position them for success in global markets. 
Even if companies stay in their domestic market, Adler says managers can benefit from a global perspective. "Companies have diverse teams and diverse clients," Adler says. "You need to accept that there are differences, make those differences a part of your life, and figure out how to bridge them." 
Media Contact
Greg Muraski
Media Relations Manager
301-405-5283  
301-892-0973 Mobile
gmuraski@umd.edu 
About the University of Maryland's Robert H. Smith School of Business
The Robert H. Smith School of Business is an internationally recognized leader in management education and research. One of 12 colleges and schools at the University of Maryland, College Park, the Smith School offers undergraduate, full-time and part-time MBA, executive MBA, online MBA, specialty master's, PhD and executive education programs, as well as outreach services to the corporate community. The school offers its degree, custom and certification programs in learning locations in North America and Asia.