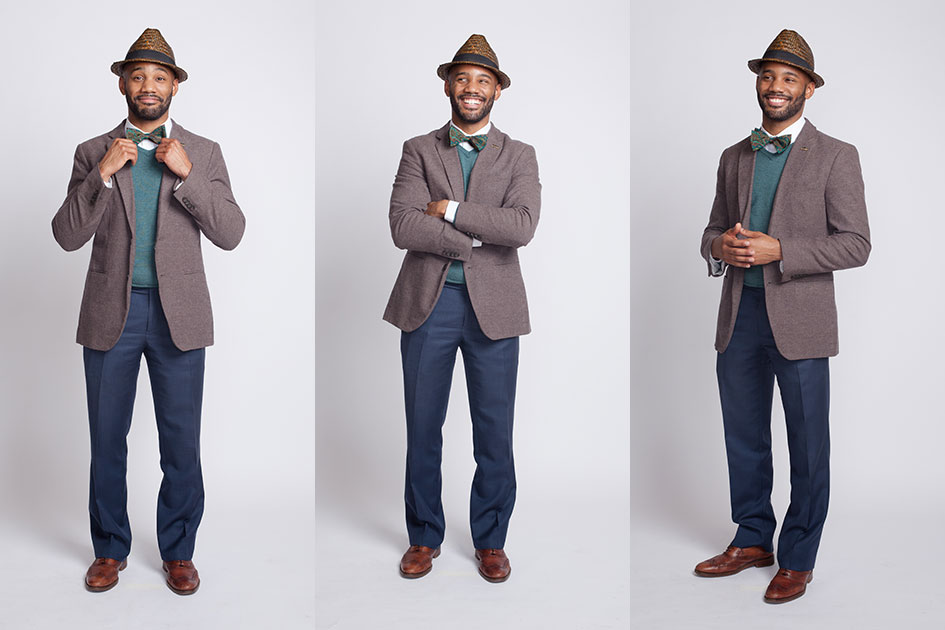 Sameness can be reassuring. But Maurice Nick, a supply planning manager at Stanley Black & Decker, prefers the disruption of new ideas. "I grow tired of situations quickly," he says. "Without having different insights, different perspectives and different people around me, I get weary in what I'm doing."
Passion for diversity, a key component of global mindset, serves Nick well when he leaves corporate headquarters in Towson, Md., and meets overseas suppliers and inventory planners for the Craftsman tool brand. "I don't have complete knowledge on anything," Nick says. "So actively seeking to build a team around me that can bring in other perspectives gives me that flexibility and boosts my global mindset."
The cultural awareness is something Nick has developed over time. He grew up as part of the African American majority in Maryland's diverse Prince George's County. But his first trip abroad did not come until he arrived at the University of Maryland's Robert H. Smith School of Business and joined a consulting project in Southeast Asia.
"When I went to Thailand, the U.S. dollar was not on the ticker for currency exchange," he recalls. "I was flabbergasted and a bit offended because I always thought America was the most important country."
The experience proved transformative. "From that moment forward I tried to view myself through the eyes of others," says Nick, who later earned a full-time MBA and Master of Science in Supply Chain Management at Maryland Smith.
Now when he travels, he keeps an open mind. His job requires him to focus on inventory levels and customer order fill rates, but he notices other things. On a recent trip to Iceland, for example, he had to adjust to traffic signals that go from green to yellow to red, and then red to yellow to green.
"When you travel, you experience different ways of doing things," he says. "It reinforces the need to look at problems from different perspectives."
The same mindset applies when Nick works virtually across time zones. In his current role he inherited a system of routine status calls with team members in China, but the meetings seemed unproductive.
Nick wondered how things were perceived on the other end, so he asked. "It turns out the calls were just as inconvenient for them as they had been for me and my team in Towson," he says. Now the team shares more information by email, and Nick travels quarterly to China to work from the offices there.
"I'm always seeking a different perspective, especially if I do something one time and it doesn't pan out too well," he says. "I'm not super eager to do it the same way the next time."
Media Contact
Greg Muraski
Media Relations Manager
301-405-5283  
301-892-0973 Mobile
gmuraski@umd.edu 
About the University of Maryland's Robert H. Smith School of Business
The Robert H. Smith School of Business is an internationally recognized leader in management education and research. One of 12 colleges and schools at the University of Maryland, College Park, the Smith School offers undergraduate, full-time and flex MBA, executive MBA, online MBA, business master's, PhD and executive education programs, as well as outreach services to the corporate community. The school offers its degree, custom and certification programs in learning locations in North America and Asia.