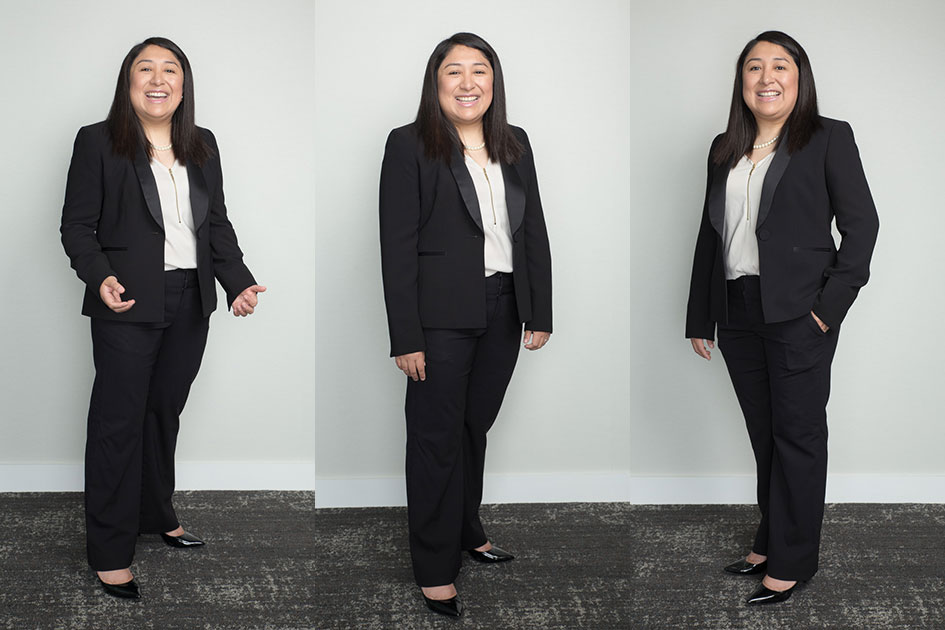 A global perspective starts with a local outlook for Rocio Holub '04, a senior manager for global operations at DAI Global, LLC. She says understanding on-the-ground conditions in foreign environments has helped shape her career.
In her current assignment, Holub has traveled the world to establish businesses and promote sustainability in foreign markets. She says forming relationships and experiencing different environments firsthand provides valuable perspectives that allow her to better accomplish her objectives.
"It is not just thinking about countries and regions, but also connecting with the individuals on the ground," Holub says. "Doing business in Mexico is very different than doing business in Brazil, Nigeria, Senegal, or even the U.K. Understanding local context is extremely important to having a global mindset."
Holub is no stranger to adapting to new environments. At the age of 12, she moved with her family from El Salvador to the Washington D.C.-area. Her curiosity for different cultures led her to the University of Maryland's Robert H. Smith School of Business, where she studied international business.
"Going to my international business classes and learning about different cultures, I remember taking an economics class on poverty and to me that was fascinating," Holub says.
After graduating from Maryland Smith in 2004, Holub joined the Peace Corps as a small business development volunteer. Her work sent her to Senegal, where she helped launch a small business for a women's group with a yogurt processing plant in an area of Senegal with little previous exposure to dairy products.
She credits her Peace Corps experience with allowing her to foster her curiosity for different cultures. It also helped her fulfill her goal of learning other languages aside from English and Spanish. Besides French, she also learned Wolof, a Senegalese language.
"I really wanted to get a hands on experience, and the Peace Corps was the place to do that, not only to learn the languages, but also to really understand how local markets work through culture and understanding the environment and its hardships," Holub says.
She says it is essential for students interested in international business to look at particular regions or countries and determine how they fit in the bigger global picture. She encourages students to travel and study various cultures to gain a more accurate representation of any given environment.
Holub says her own work indicates that this approach works. "I think being open to different cultures, being open to thinking about how businesses can be applied in different markets by also being knowledgeable of local context and understanding those different cultures helps," she says. "That kind of has all been put together for me. And at this stage in my career, it really helps me to do my job."
Media Contact
Greg Muraski
Media Relations Manager
301-405-5283  
301-892-0973 Mobile
gmuraski@umd.edu 
About the University of Maryland's Robert H. Smith School of Business
The Robert H. Smith School of Business is an internationally recognized leader in management education and research. One of 12 colleges and schools at the University of Maryland, College Park, the Smith School offers undergraduate, full-time and part-time MBA, executive MBA, online MBA, specialty master's, PhD and executive education programs, as well as outreach services to the corporate community. The school offers its degree, custom and certification programs in learning locations in North America and Asia.