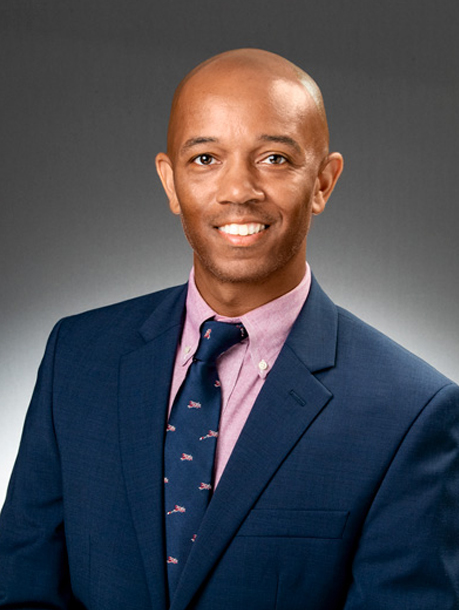 At Maryland Smith, Terrill L. Drake, EMBA '12, envisioned the next stages of his career through the pursuit of a more inclusive community. Now, he's taking the lessons he's learned to Harvard Business School where he will become its first chief diversity and inclusion officer.
To be in a position to provide a voice for the unheard or serve as a positive influence for others is a privilege, Drake says.
"This is a pivotal time period where we need individuals and teams embedded within organizations focused on helping their communities build capacity, understand language and then drive implementation toward change as it relates to diversity, equity, inclusion, belonging and justice – all of those elements of the work that needs to be done," says Drake. "Hopefully, we can make change not just within the HBS community, but also other business schools, higher education and the business community as a whole."
For Drake, the path to a purpose-driven career began in 2007 at the University of Maryland's Robert H. Smith School of Business, where he was the director of special events and programs. But as he considered how he could broaden his impact at Maryland Smith, he began to think about pursuing a master's degree.
With his experience in leadership roles, he gravitated toward Maryland Smith's Executive MBA program. The program's emphasis on coaching was a major factor, he says, and offered an environment for growth.
"I was in the room with other executives from government agencies, nonprofit and for-profit companies. It was just an array of mindsets, experiences and backgrounds of people who all brought a lot to the table," says Drake. "We all learned from each other every single day. That network is still very much a part of my professional network today, and we're all continuing to grow and develop together."
That experience played a major role, Drake says, in his decision in 2016 to take on the role as executive director of the then newly formed Office of Diversity Initiatives at Maryland Smith. He had previously spent many months laying the foundational groundwork for a diversity, equity and inclusion strategy as the co-chair of the DEI committee. It was rewarding, he says, to step into that role and know that the work would yield a positive effect for years to come.
Specifically, Drake says he took pride in leading the office's goals of understanding the climate, improving in-classroom inclusion and diversity practices, creating initiatives to recruit, hire, promote and retain more diverse candidates for faculty and staff positions and seeking more applications from students of diverse backgrounds. The experience, in addition to those in his current role as associate dean of strategic initiatives and head diversity officer at the Villanova School of Business, he says, will aid him well as he takes on similar projects at Harvard.
"It was extremely meaningful and I was honored to roll up my sleeves and help organize ourselves in a way in which we could hear the level of impact we were making in terms of diversity, equity and inclusion," Drake says.
"Between our underrepresented students of color, women, LGBTQ+, military and veteran, disabled and abled community members, I wanted to create spaces where I could ensure their voices, about their positive and negative experiences, could be heard. But more importantly, share those experiences, understand differences and use them to fuel positive innovation within the community and beyond."
Media Contact
Greg Muraski
Media Relations Manager
301-405-5283  
301-892-0973 Mobile
gmuraski@umd.edu 
About the University of Maryland's Robert H. Smith School of Business
The Robert H. Smith School of Business is an internationally recognized leader in management education and research. One of 12 colleges and schools at the University of Maryland, College Park, the Smith School offers undergraduate, full-time and part-time MBA, executive MBA, online MBA, specialty master's, PhD and executive education programs, as well as outreach services to the corporate community. The school offers its degree, custom and certification programs in learning locations in North America and Asia.