Featured Faculty
Oliver Schlake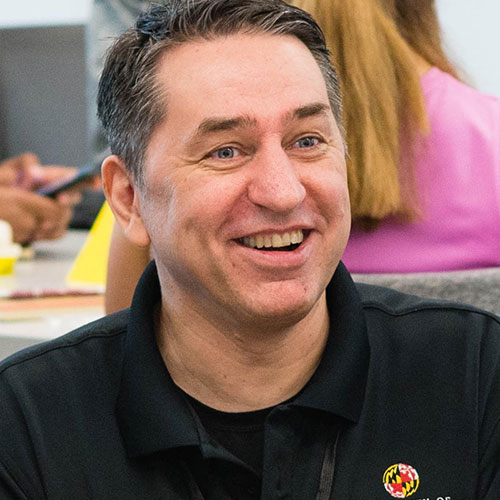 Oliver Schlake is a clinical professor at Robert H. Smith School of Business, a senior business consultant, entrepreneur and researcher. His publications and research on scenario-based strategic planning and innovation strategy have been featured in leading academic and practitioner journals worldwide. Schlake has been an international management consultant and strategic advisor for leading companies and government agencies in Europe and North-America. Prior to joining the Smith School, he was assistant professor for e-business at National University, San Diego and CEO for German-based consulting firm Scenario Management International (ScMI AG).
Alan Gregerman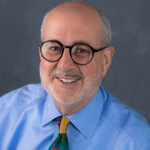 Alan Gregerman is a highly-respected and award-winning author, business consultant, teacher at the Robert H. Smith School of Business, University of Maryland, College Park. Nicknamed  "the Robin Williams of business consulting" his work focuses on helping companies and organizations to unlock the genius in all of their people in order to deliver the most compelling value to their customers. He teaches innovation, creativity and networking.
Gregerman's books — Surrounded by Geniuses, Lessons from the Sandbox, and The Necessity of Strangers— challenge our thinking about people, the world around us, and where brilliant ideas actually come from. His teaching is highly experiential and focused on great business and organizational results.
Dan Goodman

Dan Goodman is a serial entrepreneur, consultant, advisor and educator who has founded or co-founded 14 companies in his 40+ year career. He has held leadership roles in several fields including industrial product development, technology commercialization, renewable energy, venture capital, and organizational development. As Entrepreneur-in-Residence (EiR) for the Division of Research, Goodman advises senior university leadership on innovation, entrepreneurship, and commercialization strategies for the research enterprise. He is an active member of the Corporate Connect Council, which fosters the university's relationships with industry. He has been an advisor and consultant to well over one hundred companies, from startups to venture capital firms to Fortune 100's on entrepreneurship/intrapreneurship, strategy, commercialization, and culture change, and is a frequent lecturer and trainer on these topics.