Office of Human Resources and Payroll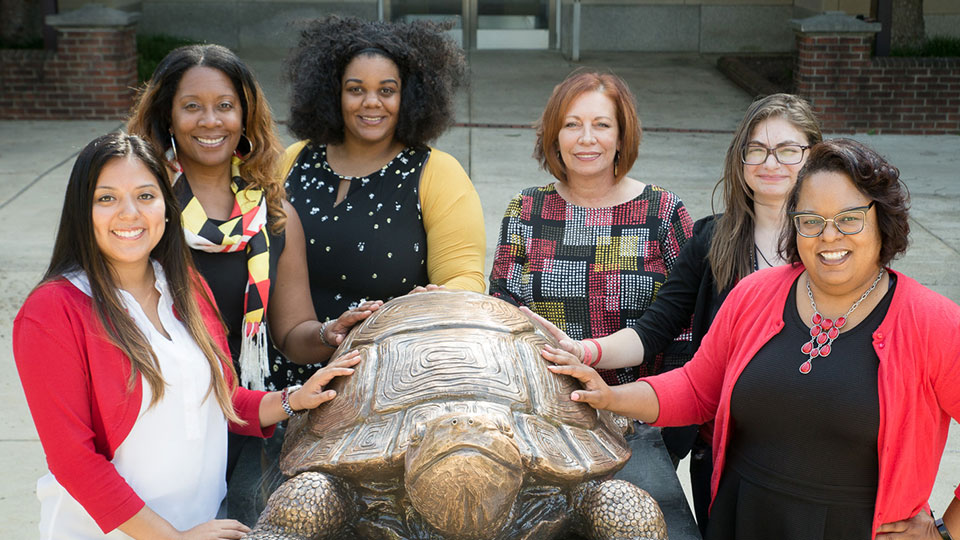 The Human Resources and Payroll team supports and advances the mission and strategic goals of Maryland Smith. We provide consultative services to our community in the areas of enhancing employee well-being, career fulfillment, staffing management, workforce planning, compensation and benefits, organizational effectiveness, training and development, and employee relations which maximize the potential of our employees and their contributions while promoting fair and equitable business practices.
If you are considering new employment opportunities within Maryland Smith or if you are a current faculty or staff member of our community, we would be delighted to assist you!
Sincerely,
"The HR & Payroll Team"
Quick Links
Hours of Operation
Hours of operation for the fall semester effective Sept. 8, 2020. These are subject to change for university holidays, breaks or official closings.
Hours: Monday-Friday 8:30 a.m. to 5 p.m.
The department will be virtual on Monday, Tuesday, Thursday from 8:30 a.m. to 5 p.m.
The department will be physically in the office on Wednesday (week 1) that is not a payday and Friday (week 2) that is payday from 9 a.m. to 3 p.m.
In-person appointments are available on:
Week 1: Wednesday (bi-weekly when timesheets are due)
Week 2: Friday (payday)
Please feel free to contact a team member directly and/or send an email to smithhr@umd.edu.
Contact
Address: 2416 Van Munching Hall
Hours: Monday-Friday, 8:30 a.m.-5 p.m.
Email: smithhr@umd.edu